Extincteur VR : the new simulator from ALFI Technologies
ALFI Technologies is now marketing a virtual reality simulator for firefighting training.
Called Extincteur VR (VR fire extinguisher), this simulator uses the latest advances in virtual reality. It was developed in the spirit of the French Fab, in collaboration with local training specialists, experts in occupational risk prevention, firefighters and the CARSAT to validate the educational content of the training.
Training through "serious gaming
Designed in the spirit of "serious gaming", Extincteur VR uses the codes:
A short format, the trainee takes part in a few minutes training for a scenario
Fun and interactive scenarios that allow you to confront danger without taking any risks
Varied, evolving and customizable scenarios
This serious game is based on several scenes to promote the acquisition of new skills. The training allows you to understand several types of fires such as electrical fires, gas fires, fryer fires…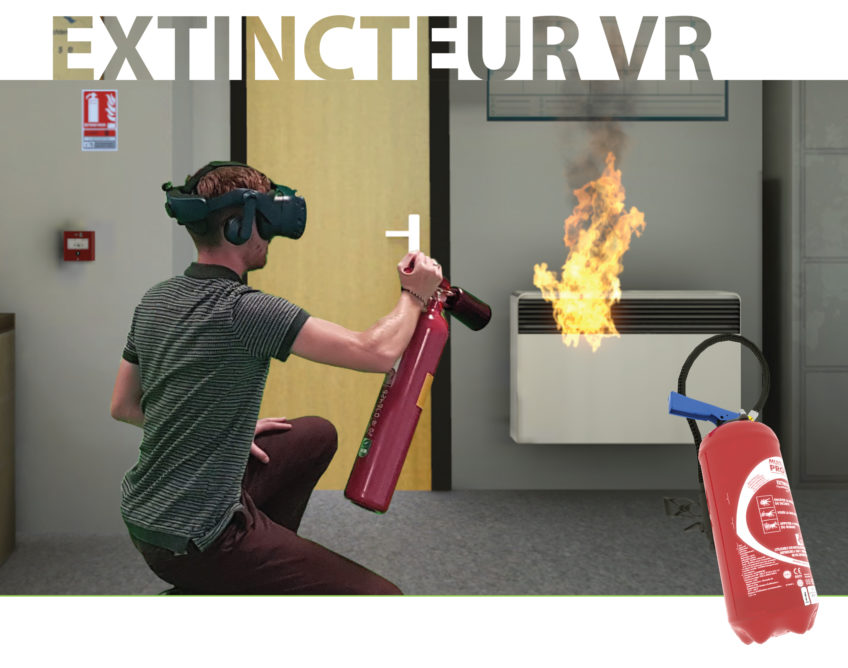 Related training : Fire extinguisher handling – EPI – ESI
The simulator is designed to be easily transported and installed in a short time by the trainer. He can interact with the trainee in his virtual environment. The other participants follow the progress of the training on a screen.