Alfi Technologies will participate in the LogiMAT exhibition that will take place from the 8th to the 10th of March, 2016, in Stuttgart (new trade fair center).
Come to visit us at LogiMAT 2016
This international event will give Alfi Technologies the opportunity to introduce its new range of intralogistics solutions dedicated to inflows and outflows: the U-Care® pallets and containers unloaders, the Packtris® robotized palletizing unit and, exclusively, the Destuff IT® solution for bulk truck unloading.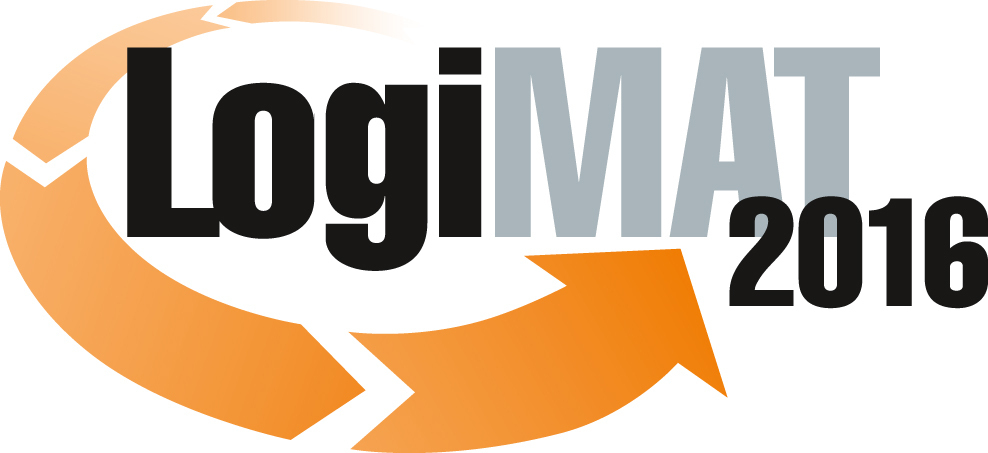 Come meet us: Hall 3, stand 3F81 !
Parcels bulk unloading: come to discover Destuff IT®
After the successful launch of the high speed U-Care unloaders designed to ensure soft unloading (U-Care P for pallets and U-Care C for postal containers), Alfi Technologies will showcase exclusively at LogiMAT the Destuff-IT solution, an ergonomic and flexible handling unit for bulk unloading and loading.
Destuff IT is a mobile and autonomous unit that the operator can easily lead and control in the trucks/containers with a smart handle. This module is compatible with all kinds of trucks and different heights of docks
The unit consists of a front conveyor spinning in the four directions (up, down, left and right) built up against an elevating platform on which stands the operator to easily reach heights. The conveyor can thus be positioned in an optimal way to unload or load trucks in an ergonomic way.
This unit can be connected to existing telescopic conveyors without difficulty.
Improved ergonomic to unload/ load
Autonomous or adaptable to existing telescopic conveyors
Adjustable to the alignment and height of the dock
Transferable from one dock to another
Easy to use for the operators
Resistant and easy to maintain
Destuff IT significantly reduces the difficulty to unload for the operators and improves productivity. The first users achieve a return on investment of less than 12 months.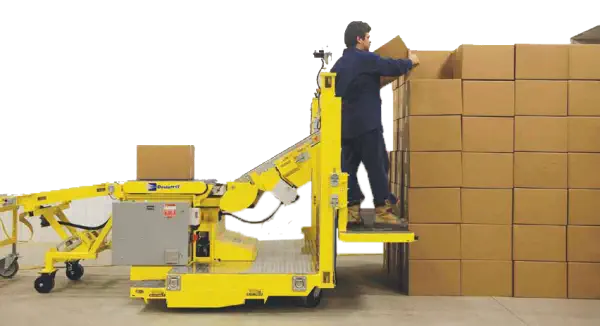 Robotized palletizing: Packtris® baby demonstrator.
Come and discover Packtris, a robotized and autonomous palletizing system that continuously builds pallets with parcels of various sizes supplied in random order.
The Packtris baby demonstrator – a miniaturized Packtris unit – will allow you to quickly comprehend the possibilities this innovation offers.
© ALFI Fimec 2016 – U-Care®, Packtris®: trademarks of ALFI Technologies