Come to visit us at Post-Expo 2015
ALFI Technologies will showcase its innovative unloading solutions at Post-Expo 2015 in Paris, from September 29 to October 1st.
This annual event, dedicated to the markets of postal operators, express and courier service companies is an important date for professionals.
>> Get your free FastTrack entry code now
Solutions for parcels unloading developed by Alfi Technologies are successful in postal services and express delivery market. Australia post, TNT and La Poste trusted U-Care unloading lines already.
Come to meet us and discover our latest innovations stand 5040.
Have a try of the latest simulation technologies to improve unloading operations and handling lines
ALFI Technologies develops new high technology engineering tools that will help customer to validate the technical proposition and make commissioning easier.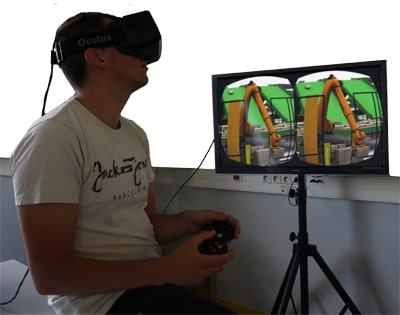 Virtual commissioning makes possible to replicate the line automation behavior prior to the real commissioning. Alfi Technologies engineers control and validate the program and operator/machine interface at the early stages of the project, thus enabling a smooth transition between 3D simulation and real operations. With Oculus Virtual Reality tool, visitors at Post Expo will enjoy an immersive computer-simulated experience: the line is replicated in a virtual environment that simulates physical presence and enables interaction with the equipment. It becomes easy to understand how the line works and check ergonomic, line organization, spaces…