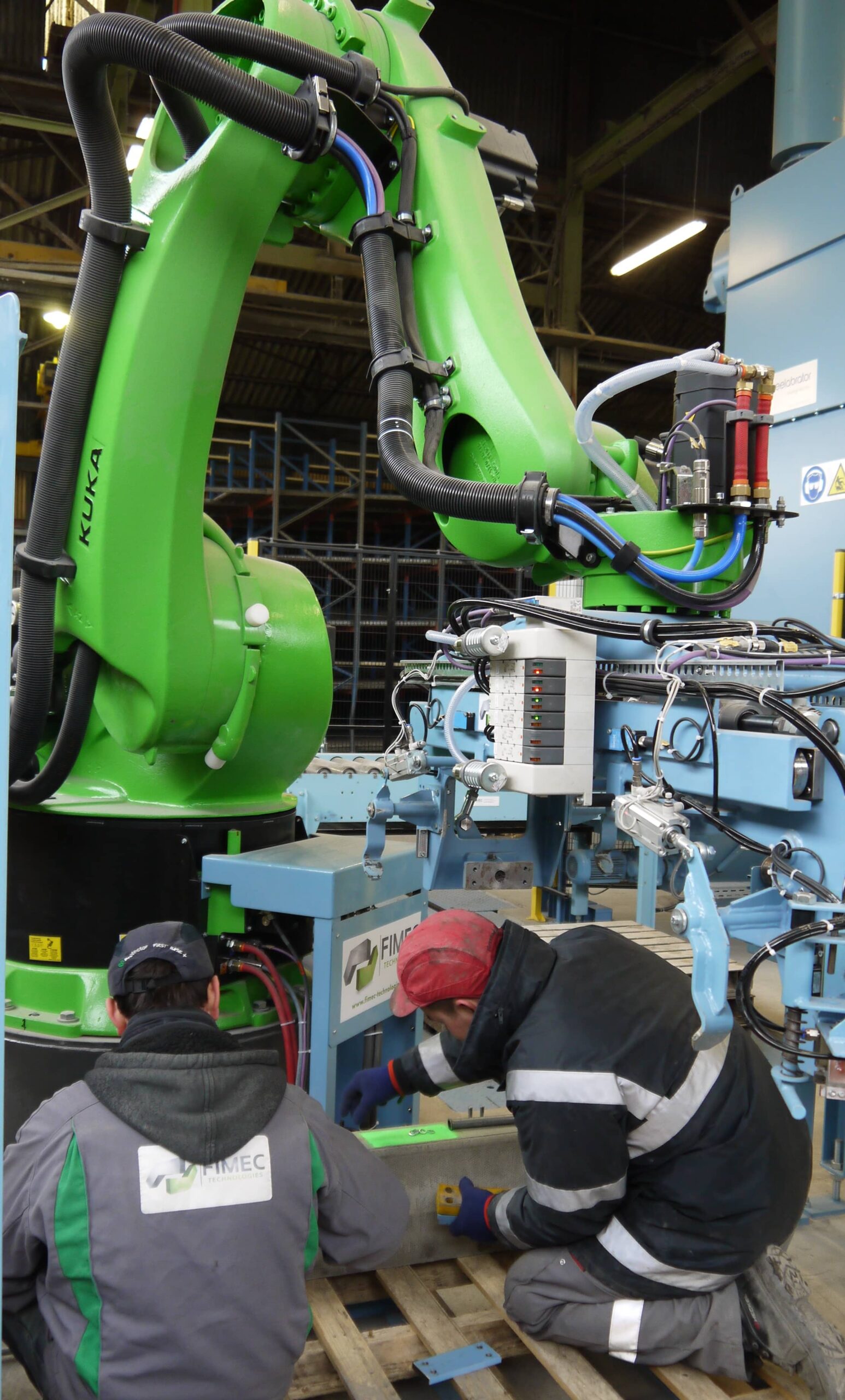 Maintenance and optimization
A complete range of services to help you to optimize the operation of your equipment and support you in the evolution of your production lines.
Maintenance of lines and equipment
Preventive maintenance
Preventivemaintenance is based on the expertise of ALFI Technologies and on the knowledge it has on the equipment. It aims to reduce the costs due to breakdowns and maintenance, seeing that most expensive repairs and downtimes could have been avoided by a preventive maintenance.
Corrective maintenance
If an intervention on site is necessary, ALFI Technologies guarantees one as soon as possible. As the designers and manufacturers of the equipment, we are in the best position to re-establish the original performance and reliability of your investment.
In the event of any inability to bring this support after detailed analysis, the file may be transferred to the engineering department of ALFI Technologies within working days for a more extensive study.
Remote technical support
Services that ensure a first level of technical support for your teams and guide you in the event of a necessary intervention on-site. This remote support applies to the use of equipment (machine adjustments, support when changing production…), the diagnosis and the identification of spare parts. Three tools facilitate this first level of operation:
The hotline with qualified interlocutors, able to analyze your problem, diagnose and propose adequate solutions.
A remote maintenance service enabling a thorough audit of the installation and a remote intervention on machines (minimum configuration required: 3G modem or an access to Ethernet).
A video-maintenance system enabling us to analyze and support your operators live on their equipment during an adjustment operation or a repair.
Optimization
The lines developed by ALFI Technologies have been studied to be flexible and scalable to follow the evolution of your needs. From the replacement of former or obsolete components by newer components to improve the performance of the line without modifying its function; to a more radical modification of the line so that it can fulfill other functions, we help you adapt your production tool to the new commercial and economic needs. A single contact during the whole intervention.
Audit
ALFI Technologies offers to carry out audits in order to identify paces issues, bottlenecks and other inefficiencies. Our engineers come to your site to analyze the functioning of your line and to establish the first observations. After analysis, concrete recommendations are made that focus on several possible areas of improvement:
Further training of operators for a better use of the line
Improving your productivity
Providing better flexibility
Reinforcing security
3D Modeling, emulation and simulation
To enhance transformation, reduce risks of errors and share the project with all your co-workers, ALFI Technologies uses the latest technologies in 3D modeling, simulation and 3D emulation.
Equipment renovation
ALFI Technologies technicians respond to your requests to replace old or obsolete components with newer ones in order to improve the performance of the line without changing its function.
Contact us to benefit from these services :
Concrete – ADLER equipement
Sébastien FOUCOURT
Tél. : + 33 3 44 46 42 57
Fax : + 33 3 44 46 42 43
E-mail : sav2@alfi-technologies.com
Monday to Friday from 8.00 to 18.00
FIMEC and ACC equipment
Kevin DAVID
Tél. : + 33 2 41 71 38 31
Fax : + 33 2 41 70 04 44
E-mail : sav4@alfi-technologies.com
from monday to thursday, from 8.00 to 12.00 and 13.00 to 17.00
On friday from 8.00 to 12.30.