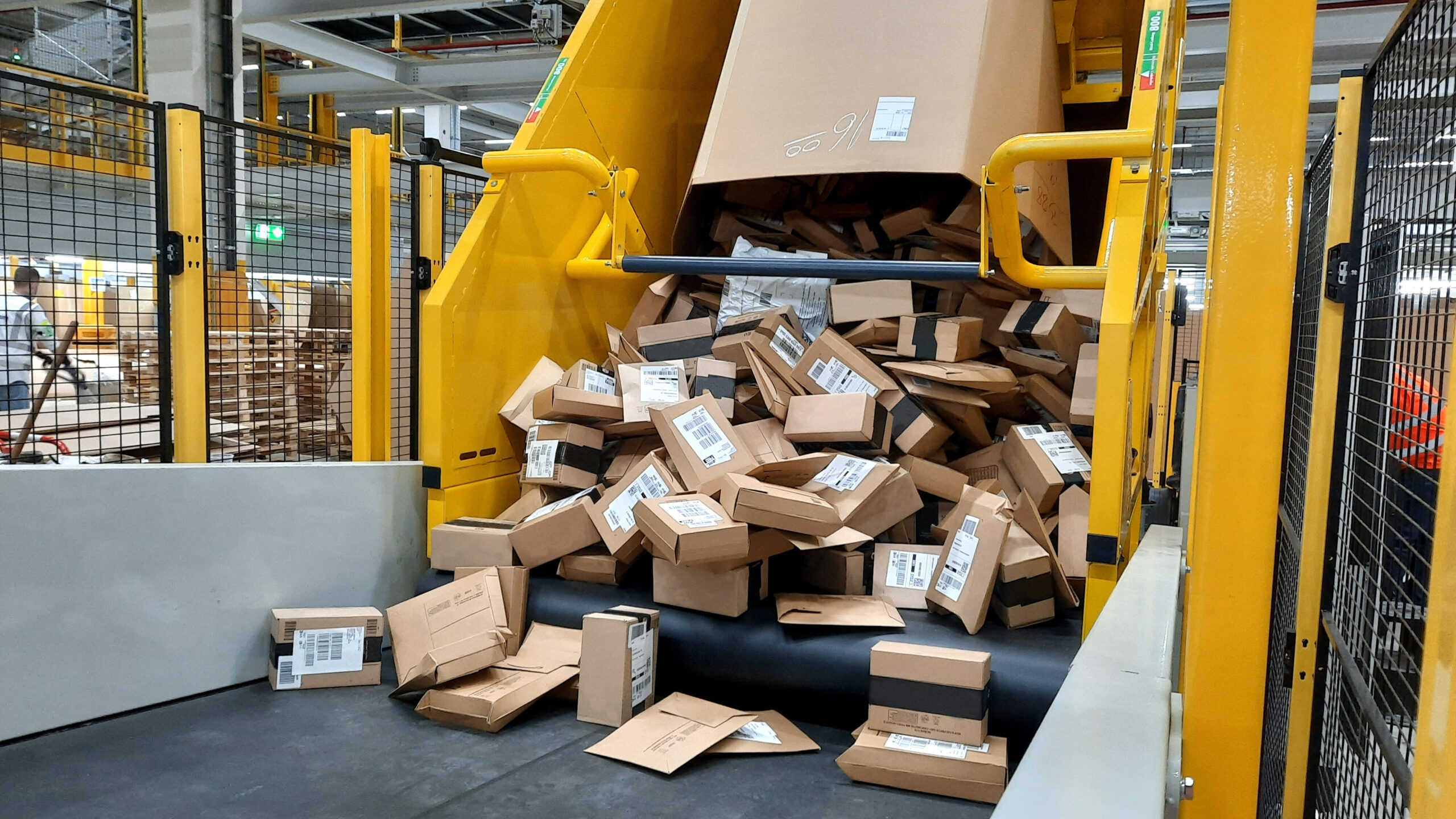 Parcel management
With 25 years of experience in automated handling solutions for loading and unloading parcels, ALFI Technologies has developed and exceptional know-how to improve the performance and productivity of logistics centers. This expertise comes from hundreds of systems designed and built for industrial processes, combined with a long-standing collaboration with major players in parcel transport and postal logistics.
Complete solution for parcels loading and unloading
With 25 years experience in automated handling solutions for parcel loading and unloading, ALFI Technologies has developed an outstanding know how that contributes to boost parcel's hubs performance.
The automated handling solutions proposed by ALFI Technologies are designed to meet high speed standards, and specifically to the needs of express transport or courier services companies, while showing considerable flexibility: they can adapt to postal containers, parcels containers, press and mail cages, Euro pallets , e-commerce pallets, cardboards…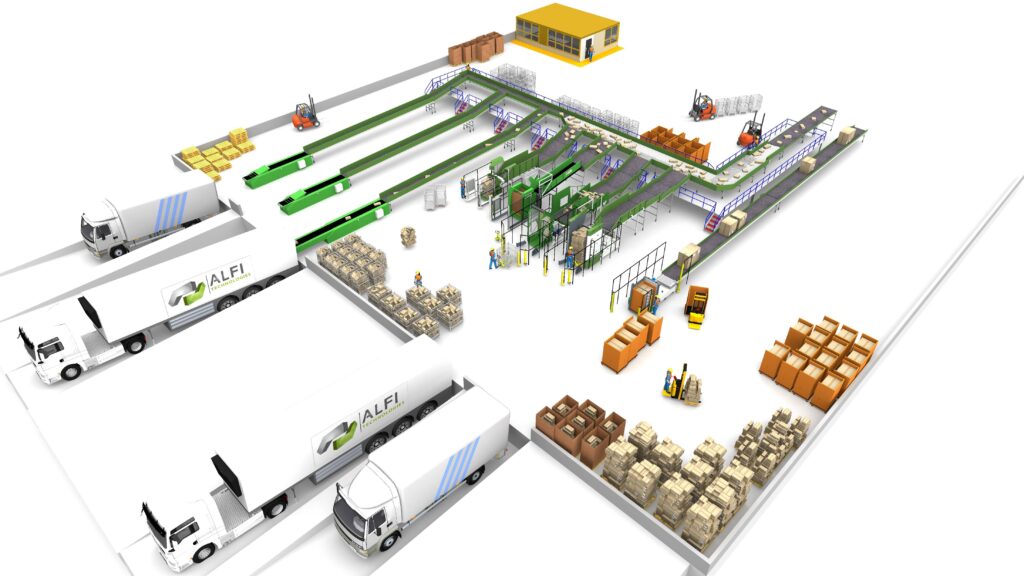 Turnkey solutions for parcel management
U-CARE P : unloading solution for pallets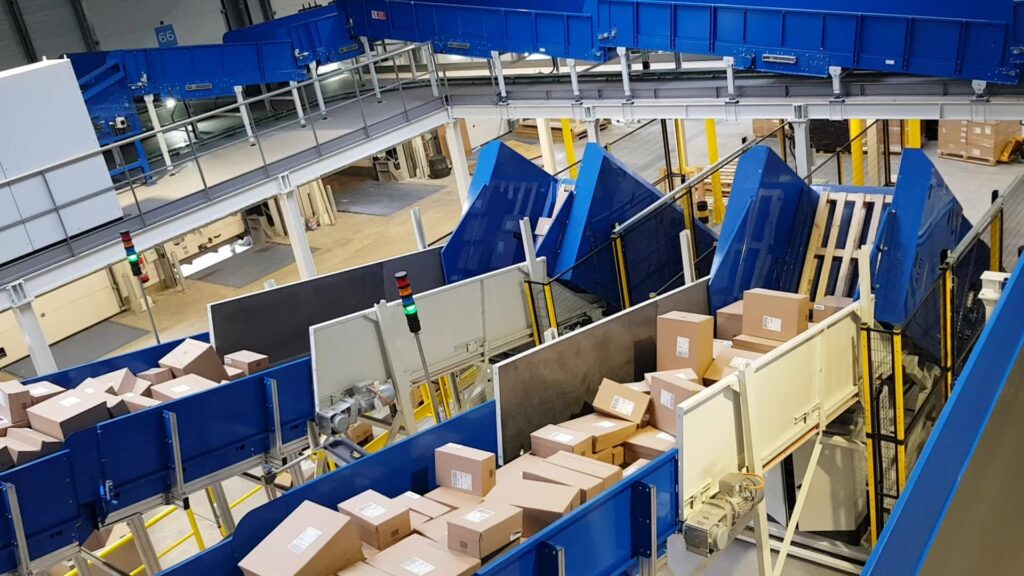 High speed pallet unloader for pallets up to 2200 mm, with extra gentle handling, delivering 1 pallet per minute. The U-CARE P unloader features a unique innovative process that carefully unloads parcels that slide from inclined pallets.
U-CARE C : unloading solution for containers and cardboards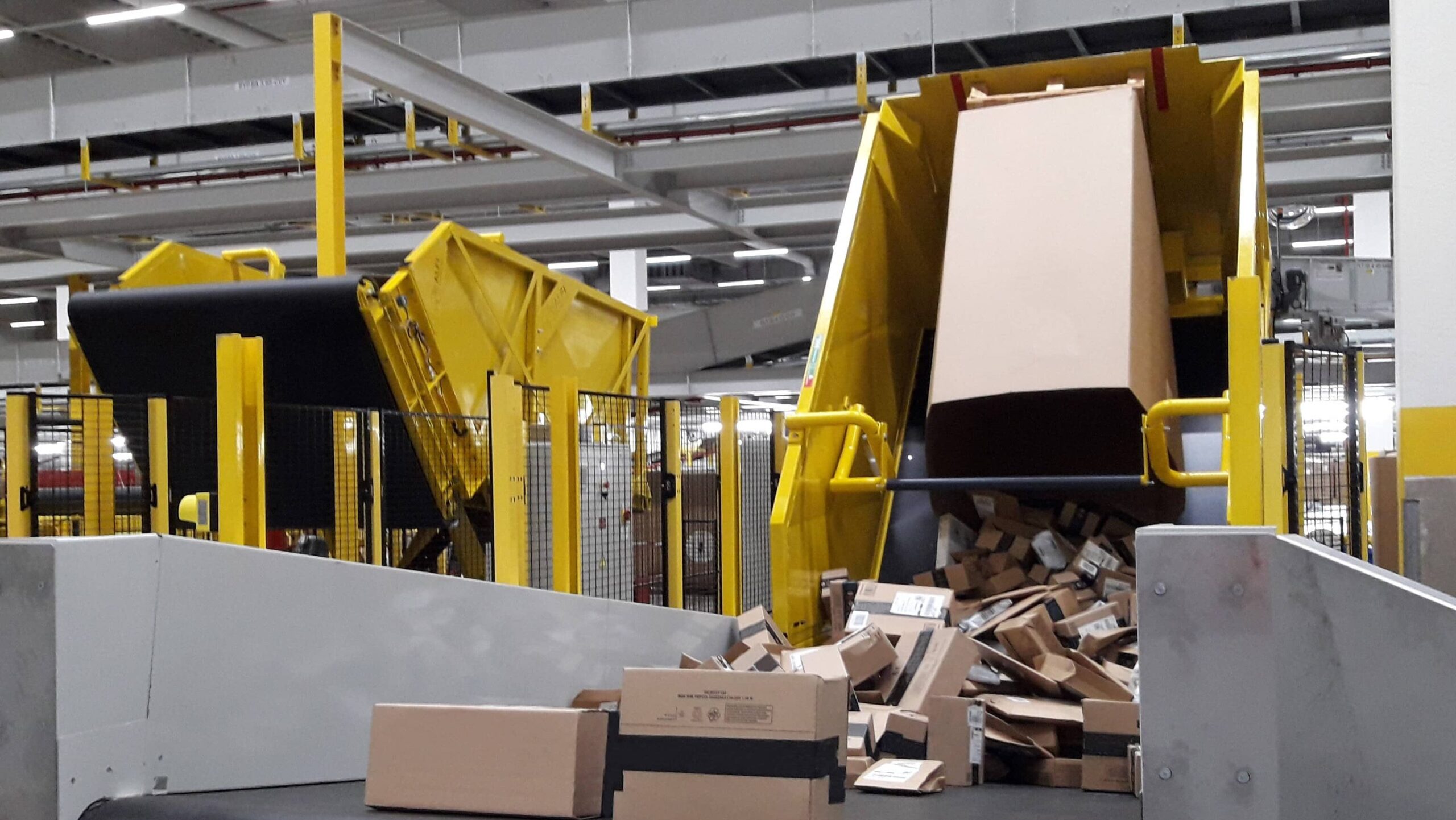 U-CARE C is a full electric tipper for containers that guarantees smooth handling by the use of a « lid » conveyor. High speed unloader for containers, cardboards, cages with an extra gentle handling.
U-FLEX : flexible unloading solution for containers, pallets and cardboards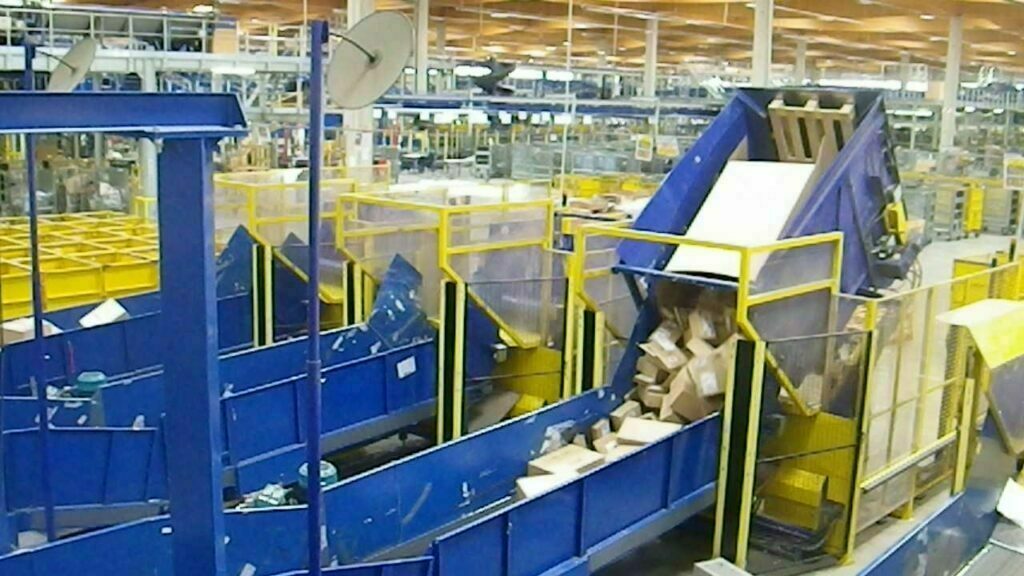 The smart and flexible U-FLEX is essential for multi-purpose logistics centers handling steel containers, stacked or wrapped pallets etc… A flexible unloader delivering 1 container per minute.
U-PERFORM : high speed unloading solution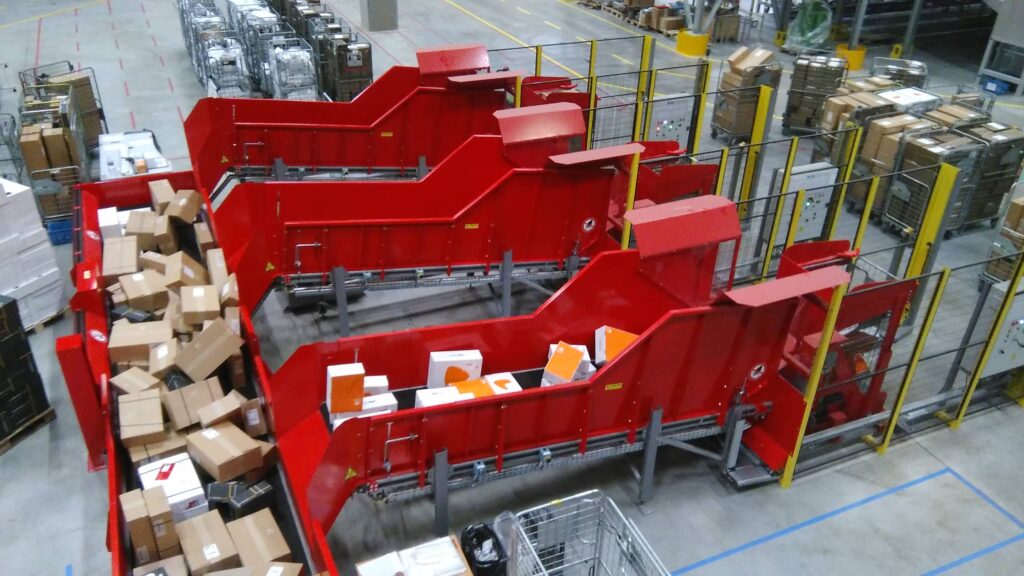 The U-PERFORM unloader is a hydraulic tipper that empties container with a standardized size. This compact solution offers a very fast cycle.
U-MAX : unloading solution for oversized parcels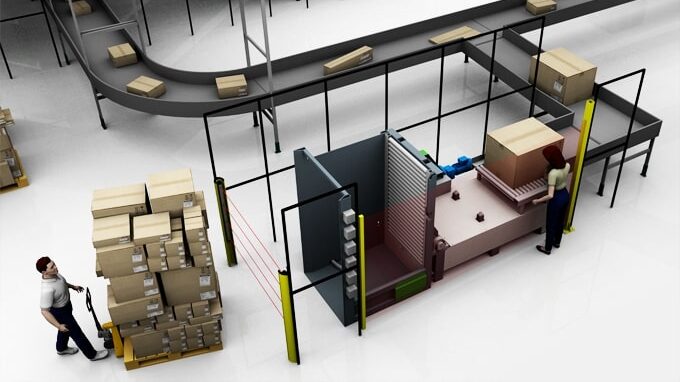 Our U-MAX unloader is a complete user friendly handling workstation dedicated to outsized packages management. A safe and ergonomic solution for operators.
Singulation solution : from bulk parcels to smooth flows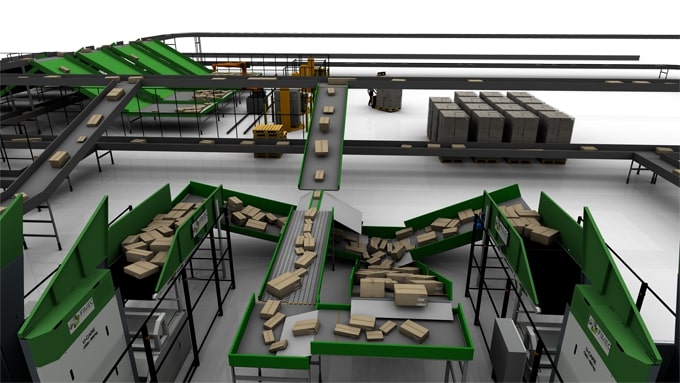 Automated solutions toconvert bulk parcels to sortable flows. This singulation system can be combined with a barcode reader and a certified weight and volume control station.
Large dimension telescopic conveyors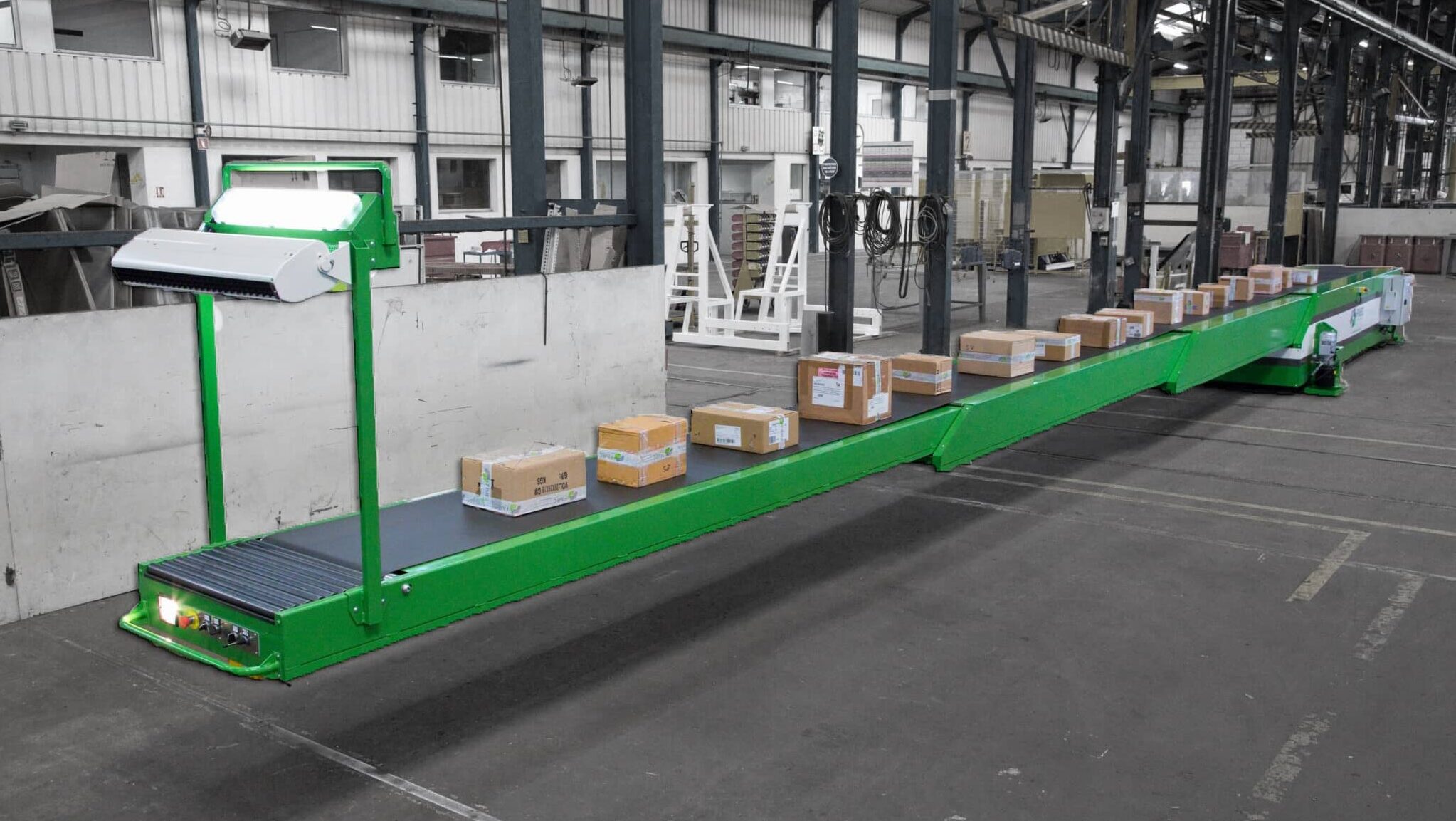 A complete range of boom conveyors for parcel loading and unloading, with numerous options : belt conveyors or gravity rollers, fixed or mobile...
We take care of your parcels !
ALFI Technologies equipment new development is based on specific studies about how to reduce shocks and damages on parcel. Studies shows that our U Care solutions strongly reduce shocks and damages on parcels during the unloading process compare to all other systems. And without reducing the output rate !
Shock distribution of parcels
With our automated parcel unloading systems, shocks on parcels are considerably reduced compared to manual and classic operations. Manual operation may also lead to occupational health problems for operators associated with manual and repetitive handling tasks. The graphic below demonstrates the better shock distrubtion of our U-CARE solutions.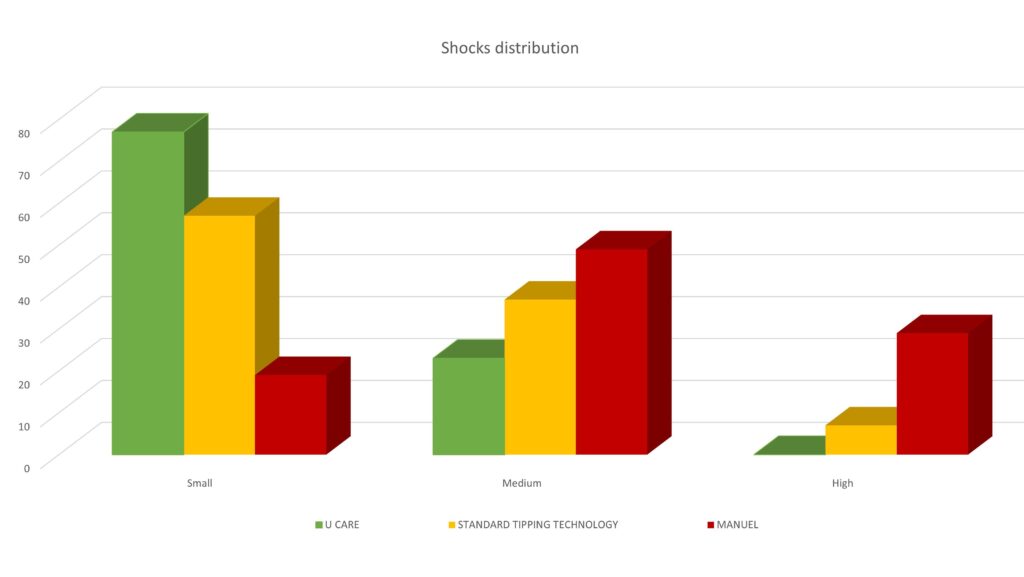 Parcel flow simulation
ALFI Technologies helps you to validate line capacity and production rate thanks to flow simulation on dynamic digital model (by discrete or continuous elements) according to different scenarios that we define with together. This flow simulation includes physical reactions of products testing and risks integration (stochastic processes). Let's secure your project together!