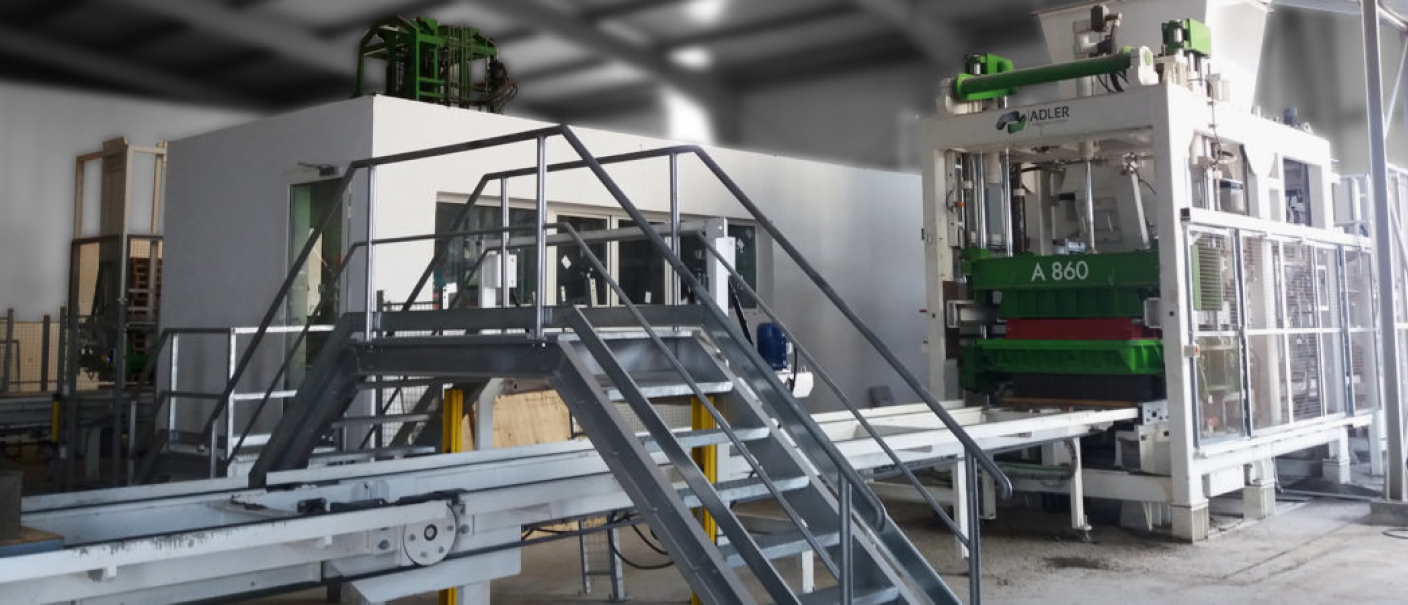 Equipements
ALFI Technologies combines the credibility of 50 years of experience in the installation of production and handling sites for the biggest names, with a unique expertise of digital technologies to design and manufacture with creativity, speed and safety flexible and profitable equipment for its customers.
Flexible and scalable equipment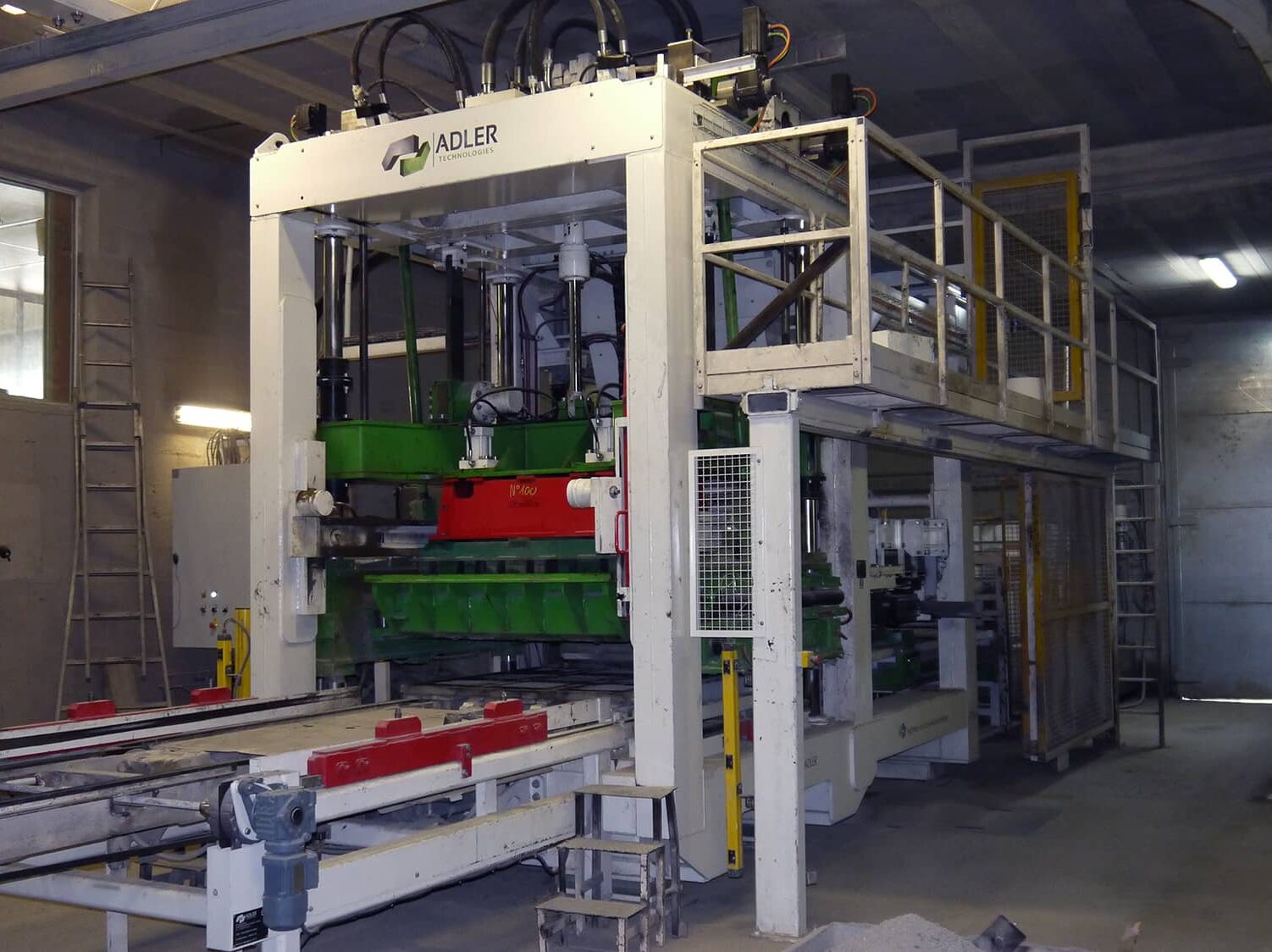 Vibrating presses
At the heart of the process, single or double row ADLER vibrating presses are associated with semi or fully automated handling lines, automatic or robotized palletizing…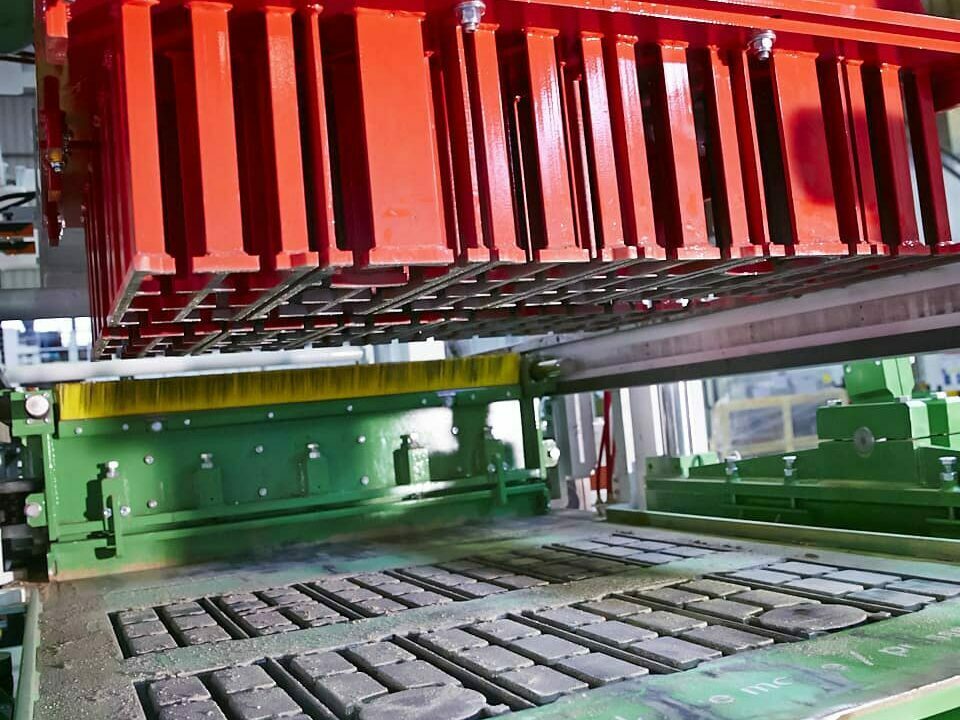 Molds for vibrating presses
Molds from our CS Moules range, are adapted to of all brands and dedicated to the production of standard and special blocks, rectified blocks, slabs, paving, curbs, decorative products…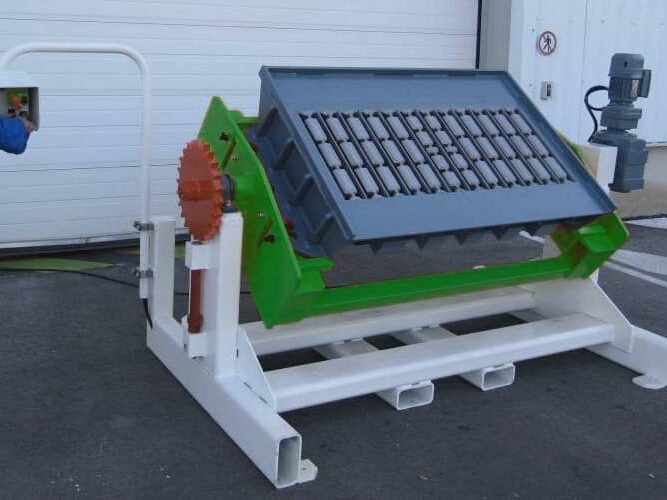 Cleaning station for presses' molds
Range of specific equipment to help with cleaning, checking and maintaining the molds of ADLER vibrating presses : easel, gantry with hoist for lifting the pestle, etc.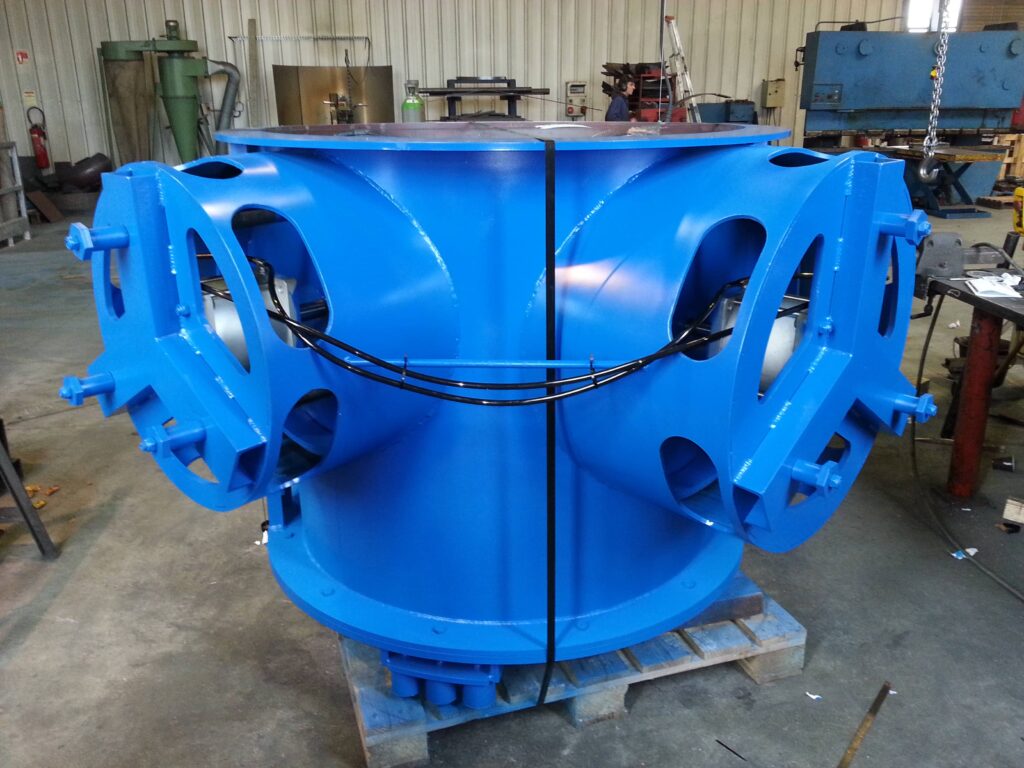 Chaudronnerie Savoyarde special molds
Special molds for wet cast or semi-dry concrte products : pipes, manhole columns, manhole bottoms, reduction cones… Adapteed molds for delayed or immediate demoulding.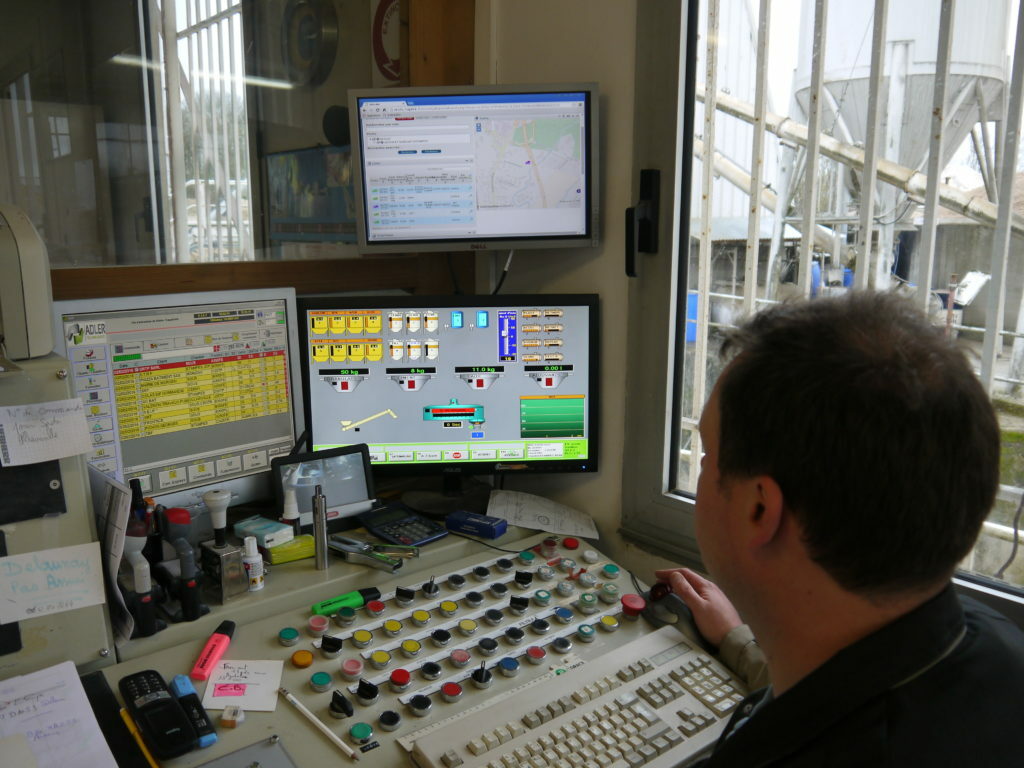 Concrete Activity Supervision
ADLER Smart is a software suite made up of several integrated modules to supervise your entire concrete production process: from the quarry to the plant, until the delivery to the customer.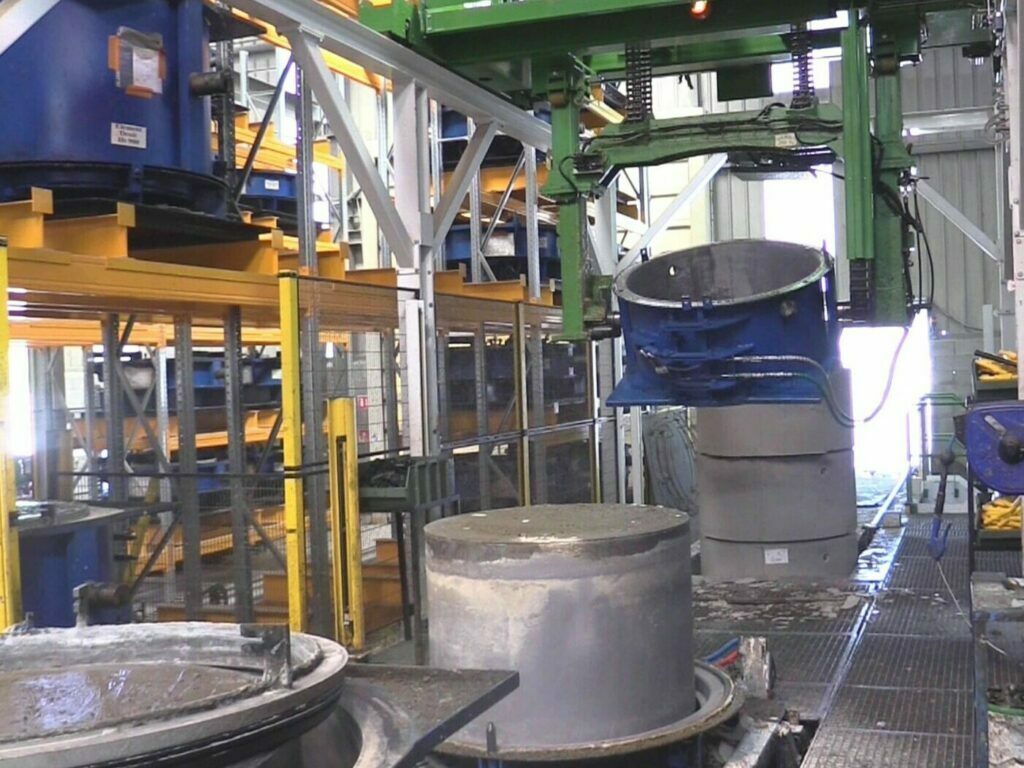 Demoulding gantry
Our demoulding gantries are suitable for heavy loads (up to 3 tons), for smooth reversal demoulding. The products are unmolded on pallets.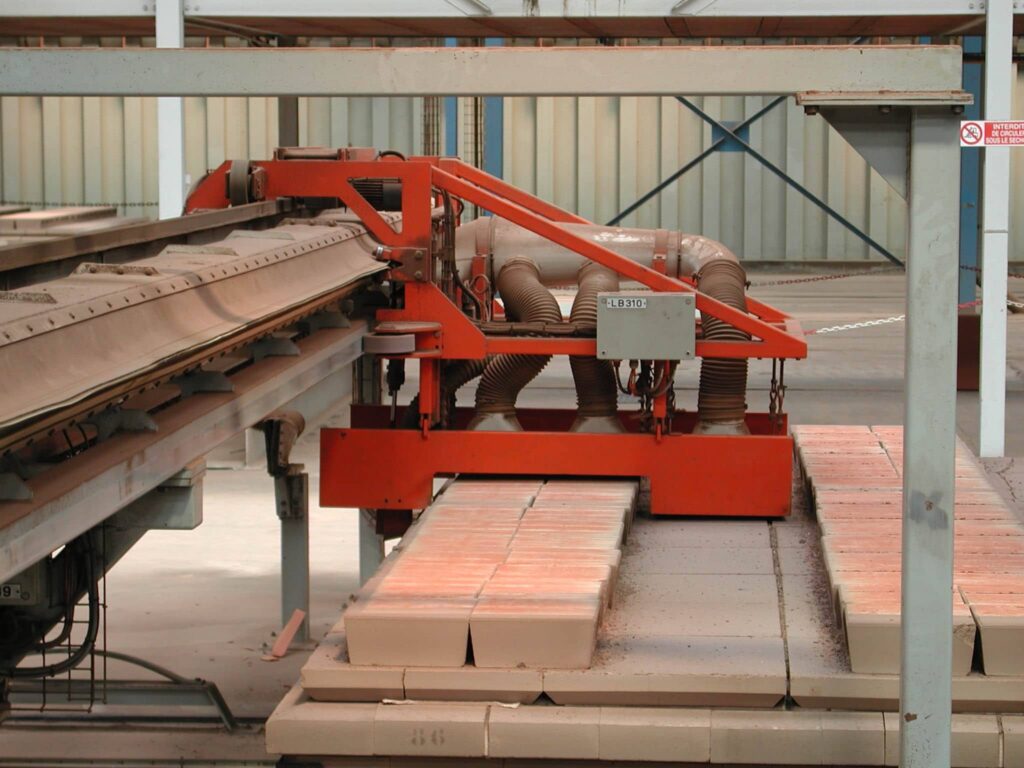 Cleaners
Kiln car cleaner that performs the functions of dust removal and evacuation of shards with non-contact suction, reducing stacking faults and increasing the life of the wagons.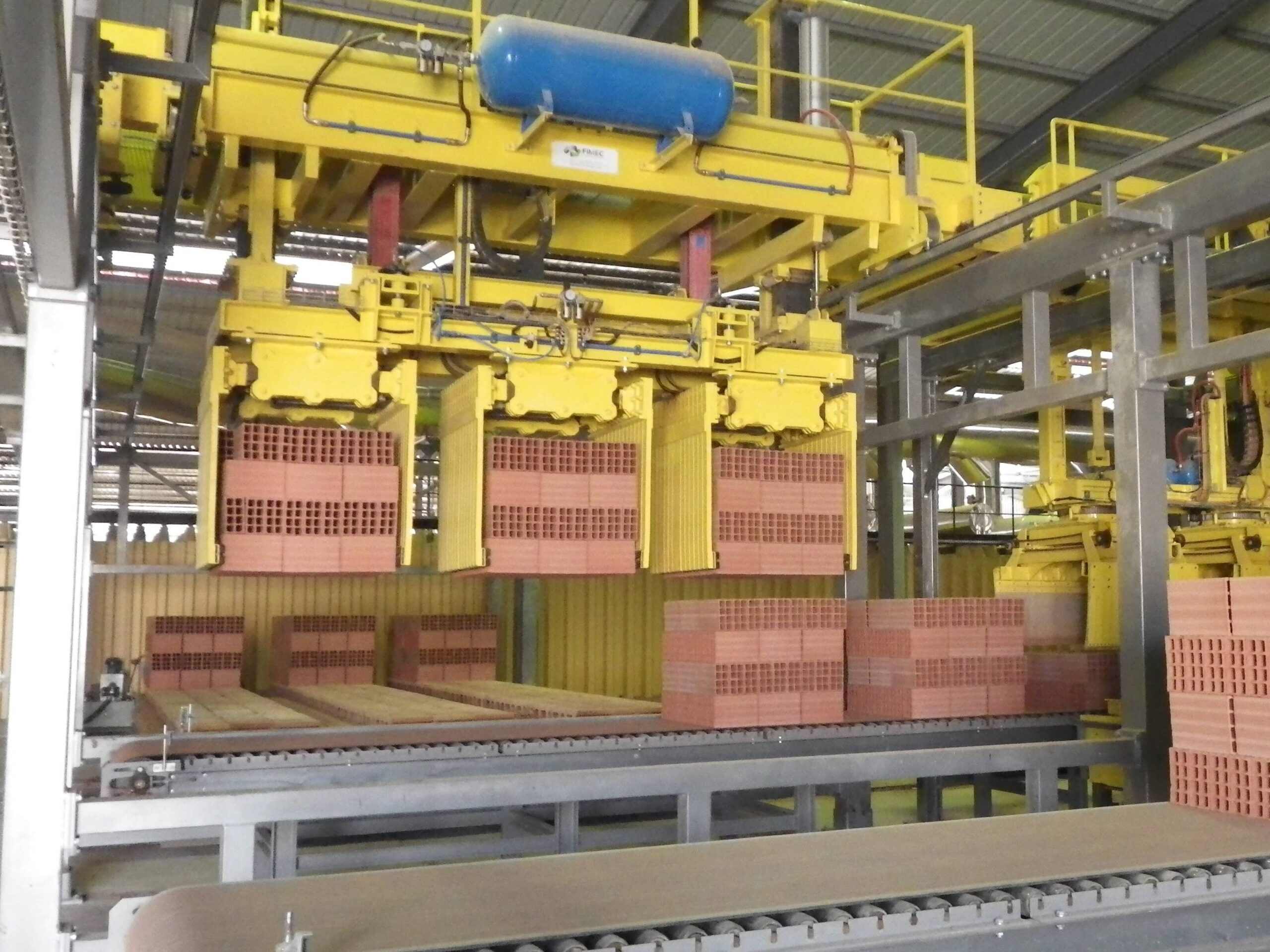 Paquetizers
Unstackers and packers adapted to high speeds production. Versatile, scalable and extremely reliable equipment ensuring high productivity on your production site.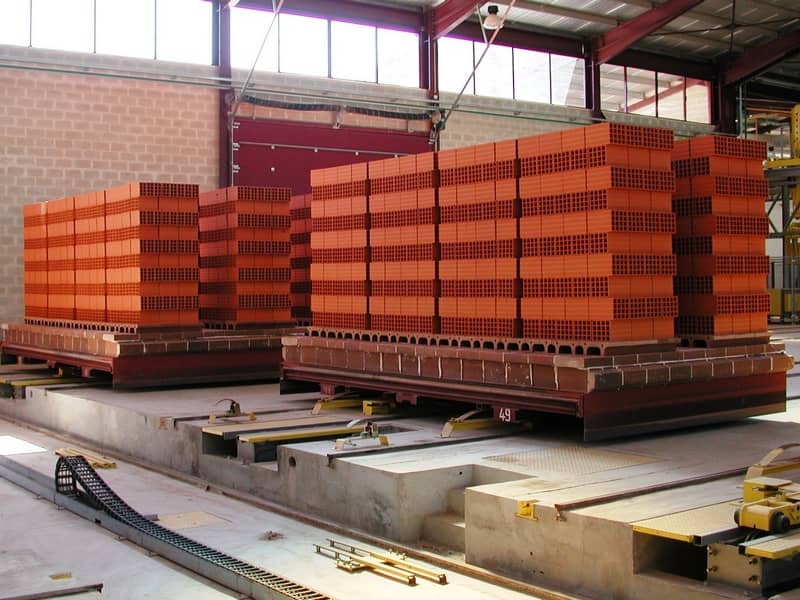 Kiln cars
Our kiln cars handling solutions offer great reliability and proven robustness. Additional wagon equipment: wagon wheels, automatic lubricators, etc.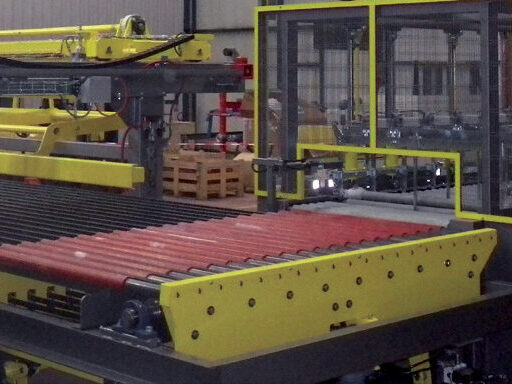 Cutters
ALFI Technologies integrates a wide range of cutters into its solutions : water jet cutters, wire cutters or saws to meet the specific needs of each customer.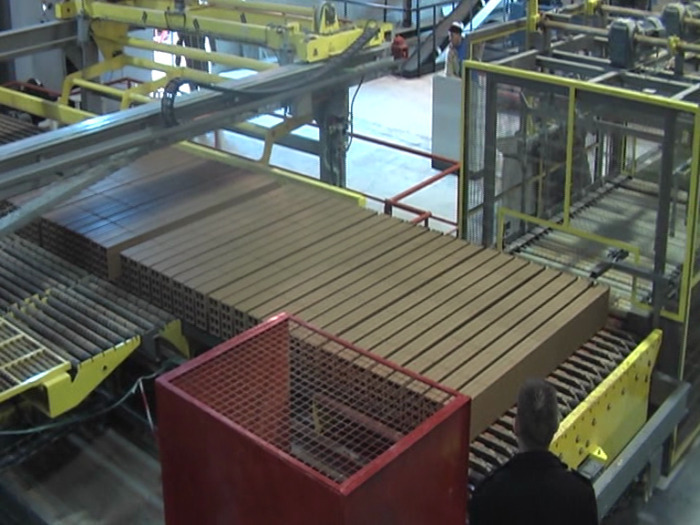 Loaders and unloaders
Loader and unloader allowing the high-speed supply of the lines while preserving the qualities of the products. High speed loading and unloading solutions.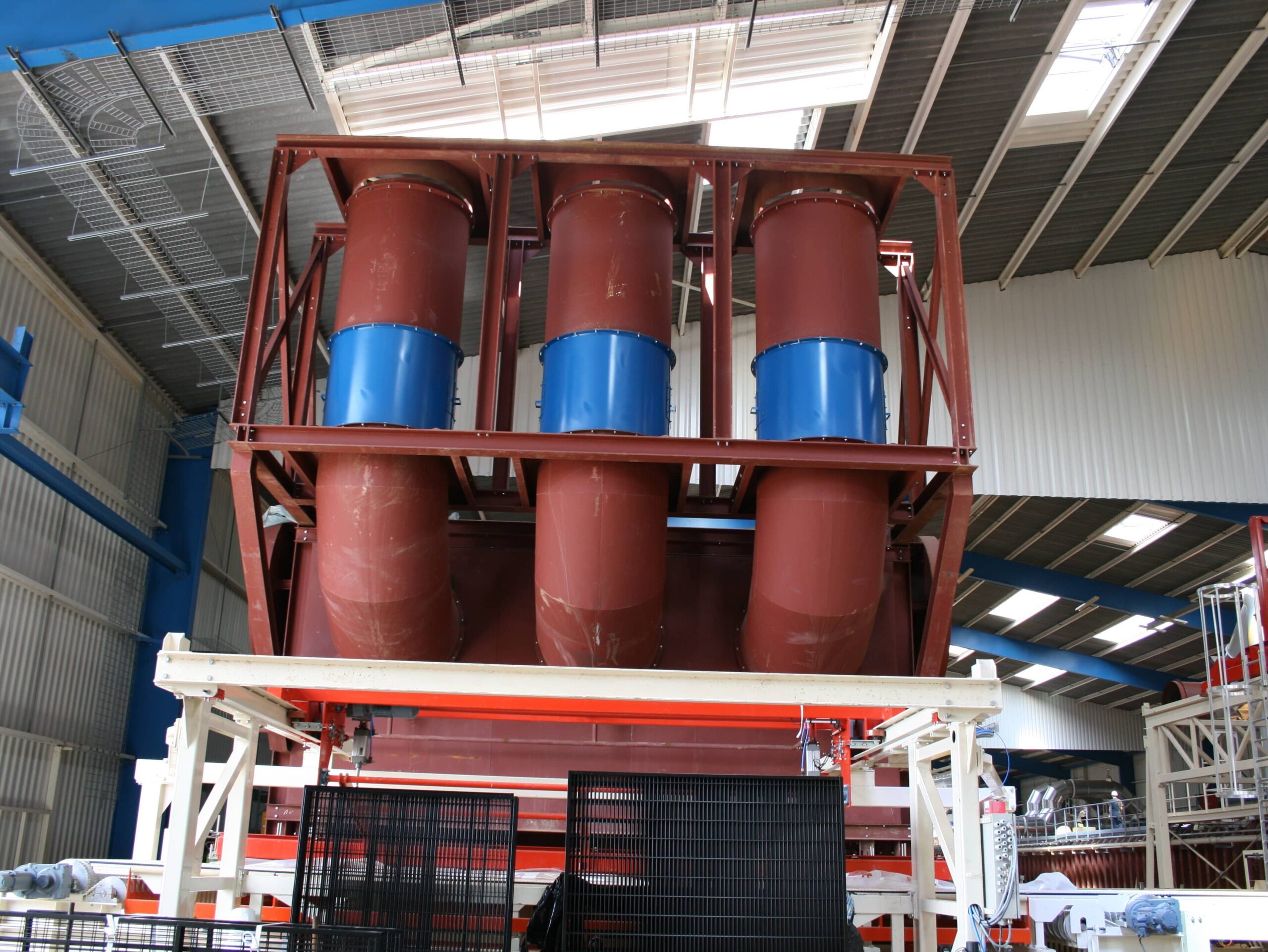 Dryers
Rapid mobile rack dryer with new technologies for faster, more compact and more energy efficient dryers. The ANJOU dryer brings more precision, flexibility and reliability to customers.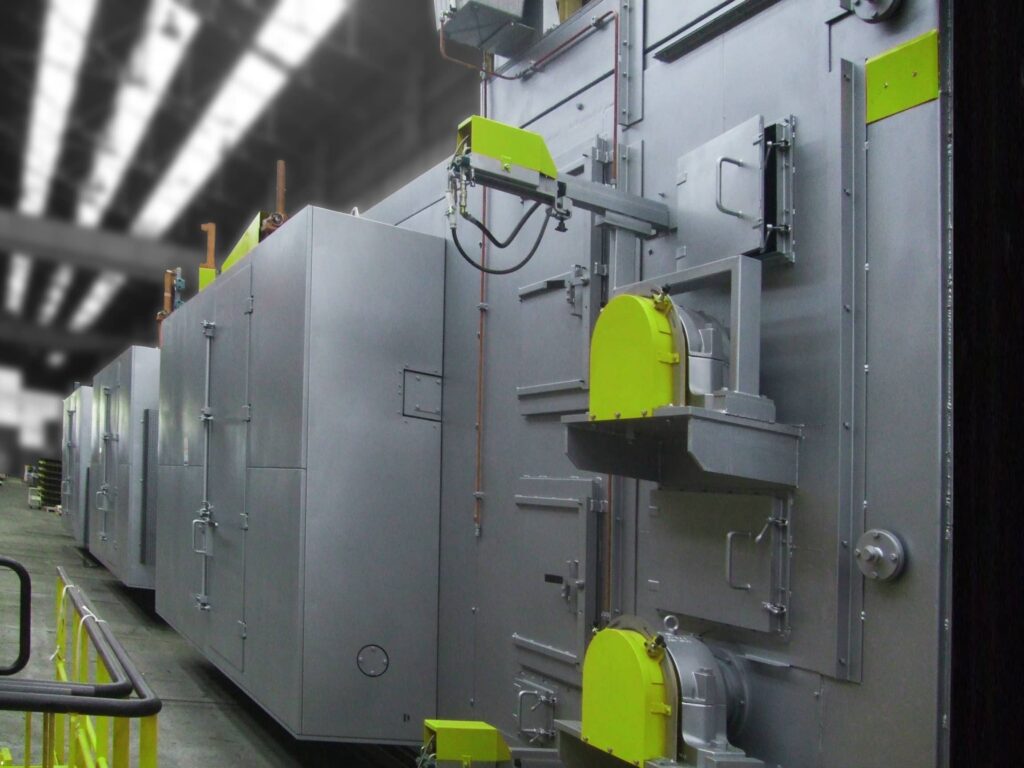 Curing ovens
ACC curing ovens are designed to minimize operational costs and maintenance costs, thanks to predictive maintenance guaranteeing increased protection against fire.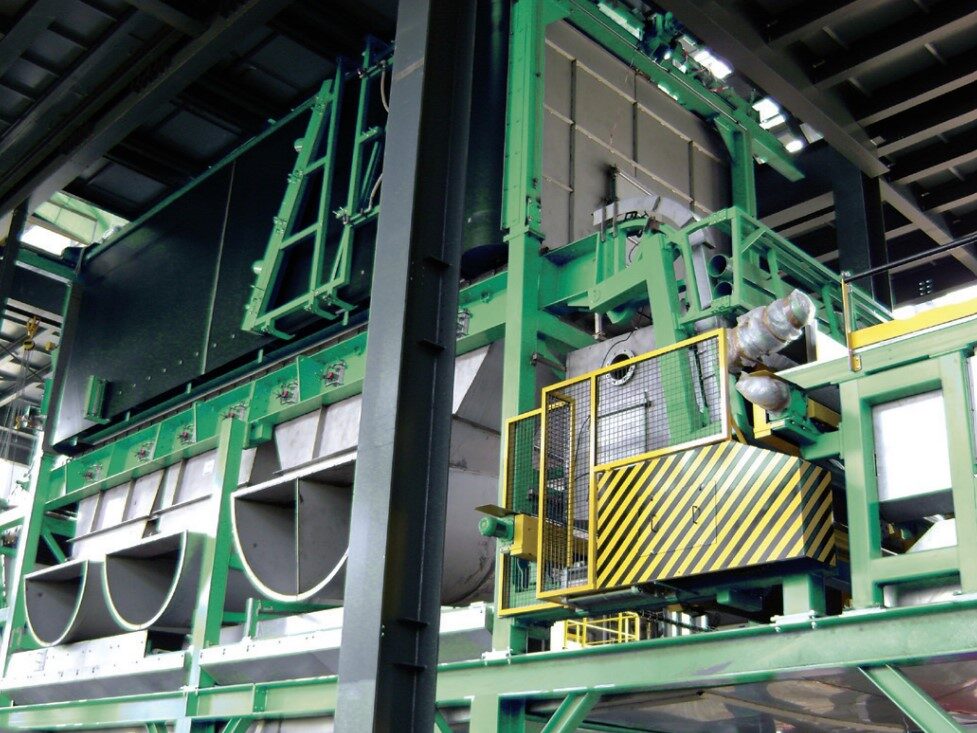 Forming
Forming with pallets equipment for the manufacture of mineral wool mattresses. Suitable for green binders, maximum sealing and cleaning options adapted to customer needs.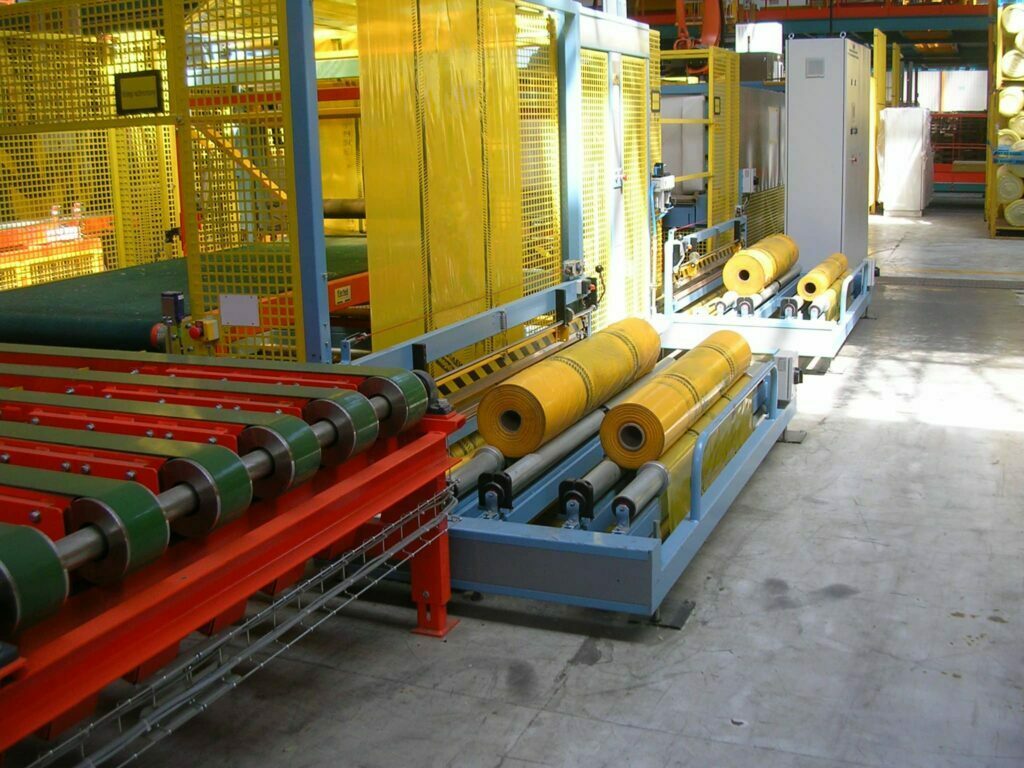 Packing
These modular packaging solutions are easy to integrate into your production lines and can have a very high resistance to compression if necessary.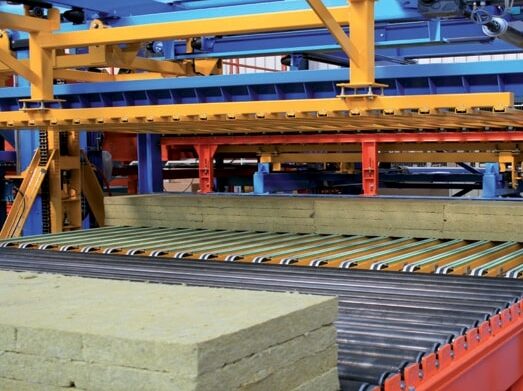 Stacking
Wide range of fully automated stackers: fork technology for flexibility (STF range), directly onto the pallet (STP range) or curtain solution for higher speeds (STC range).
Boards and laminated
Equipment for the manufacture of insulating plates and panels, with machining, cutting or painting processes that can be added to standard production lines.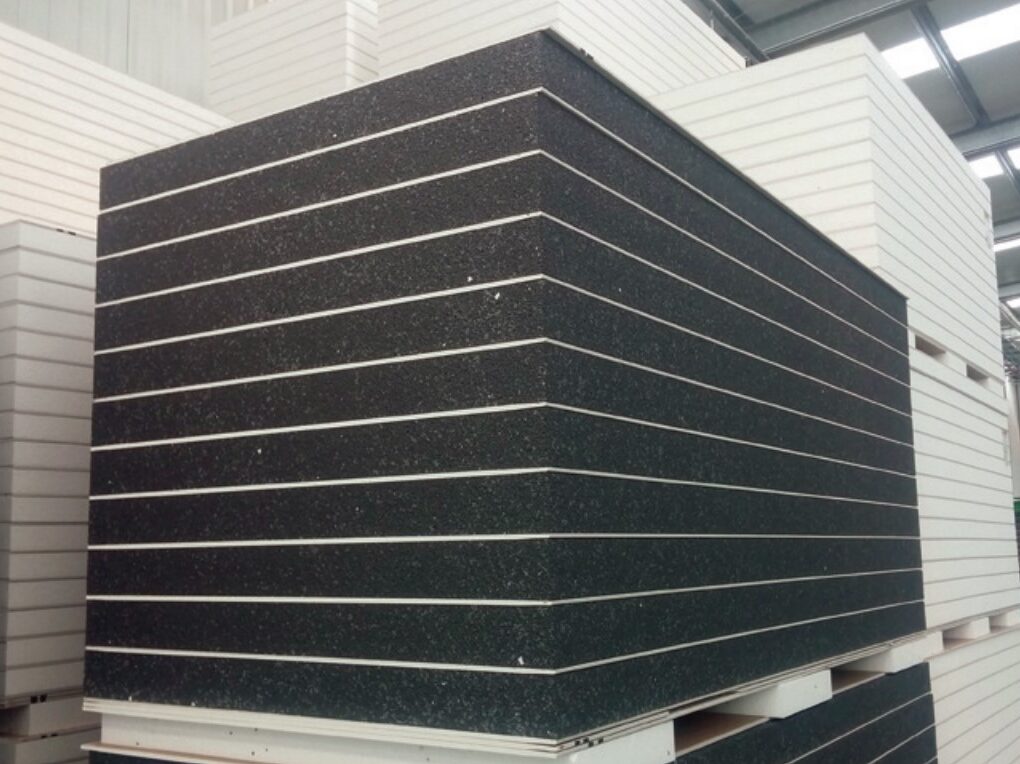 Not pallet palletizing
Our palletizing solutions are also suitable for no pallet palletizing or packaging. Packaging on wooden pallets is replaced by wedges insertion.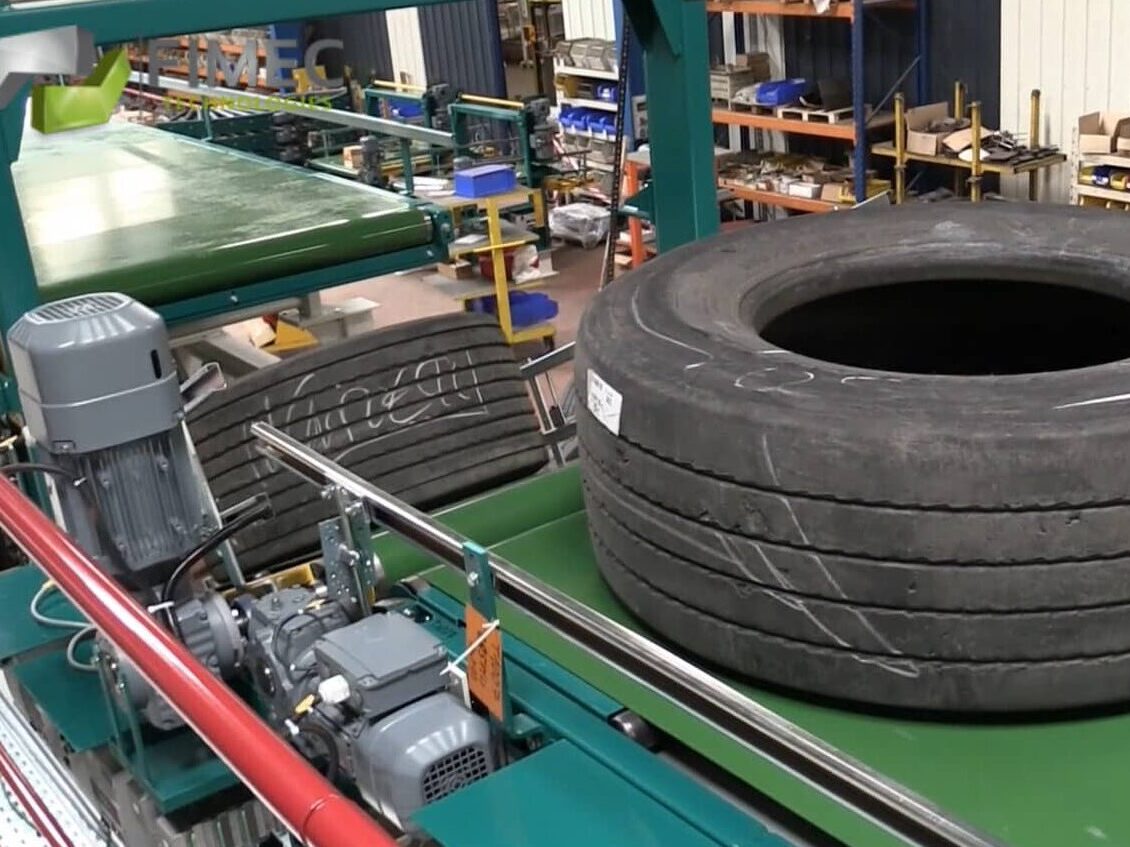 Quality control
The ALFI Technologies group has developed conveying solutions and handling systems that allow quality control operations on the different products.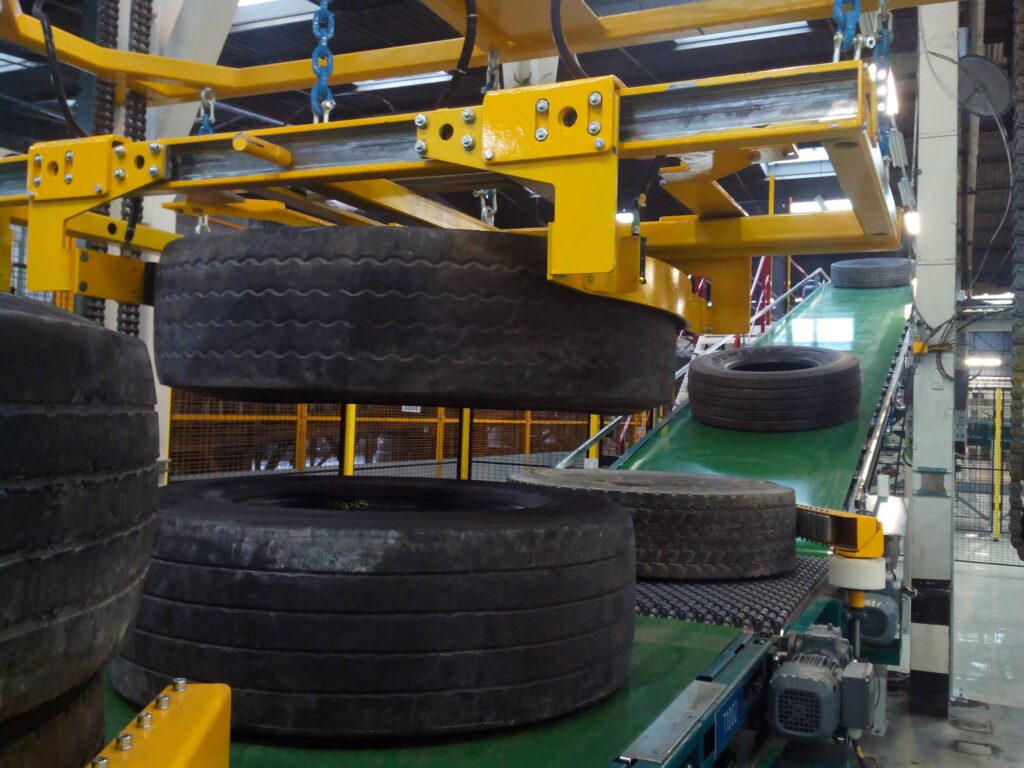 Destacker
Destackers manufactured by ALFI Technologies are capable of destacking a wide variety of products. Equipment adaptable to production lines and customers' products.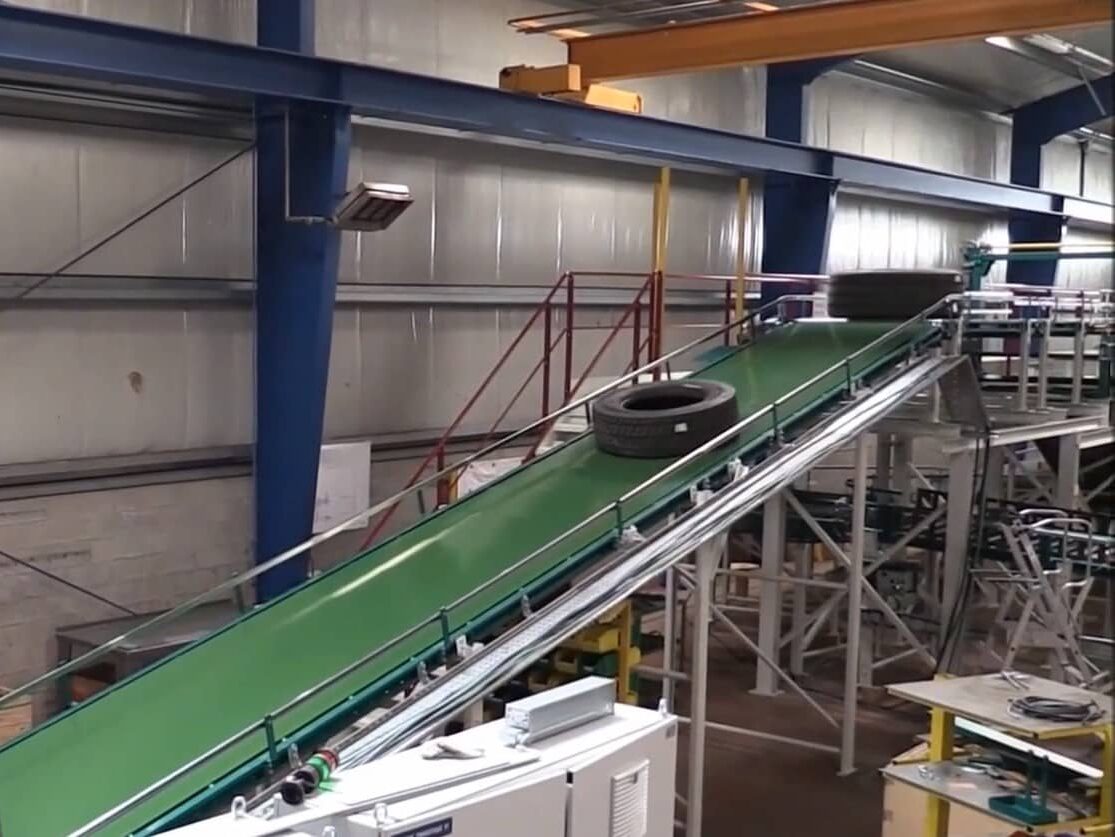 Conveying
Tailor-made solutions for the conveying of products on your production lines. Ergonomic, optimized and efficient systems to meet customer requirements.
Robotized units
ALFI Technologies integrates in its offer numerous robitized solutions with simplified user interfaces, for the handling of heavy and bulky products or for palletization.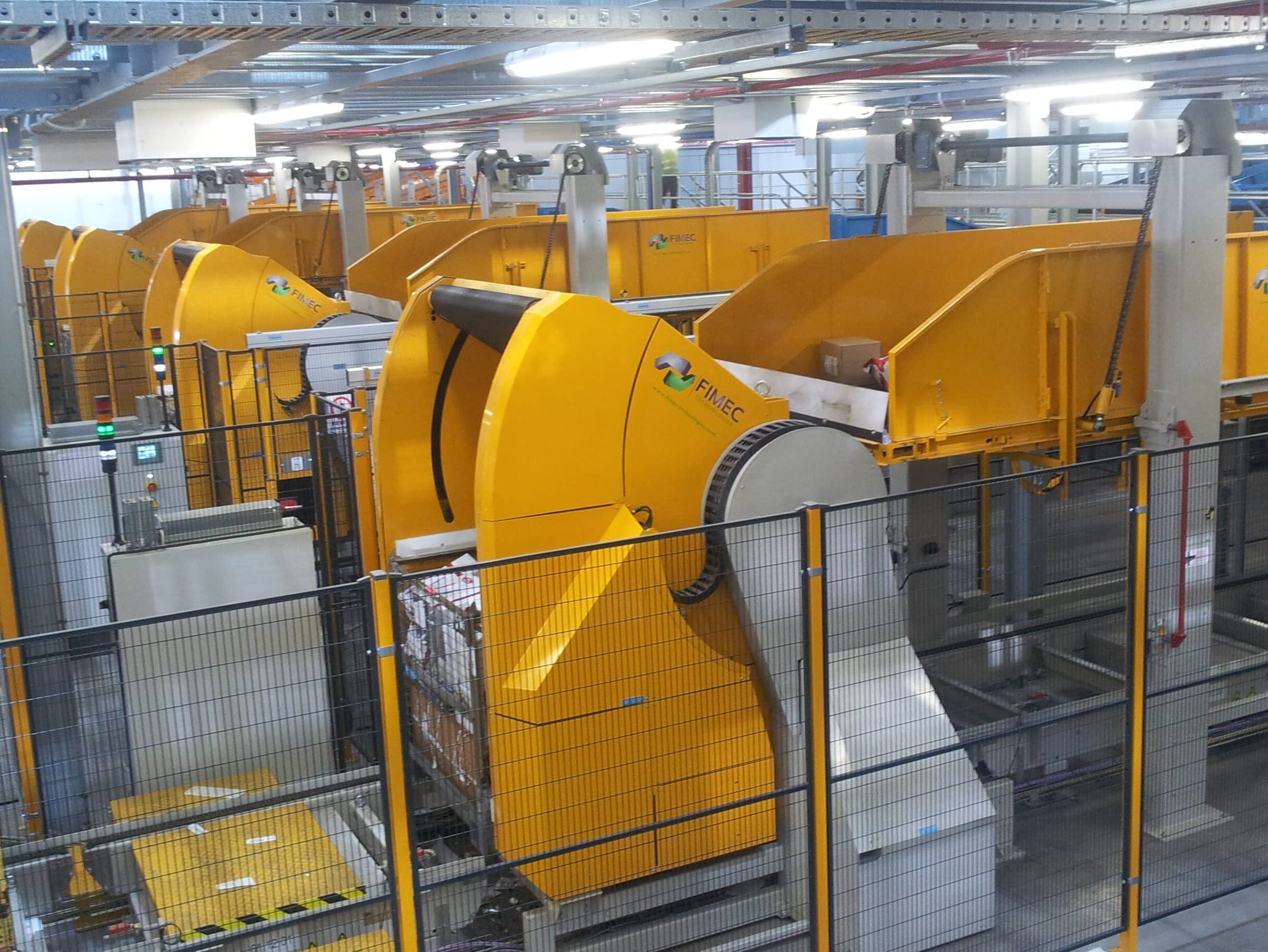 Parcel tipper
U-CARE is a wide range of high-performance parcel unloaders that can unload all types of containers (gaylords, pallets, rolling cages…) onto your conveying lines.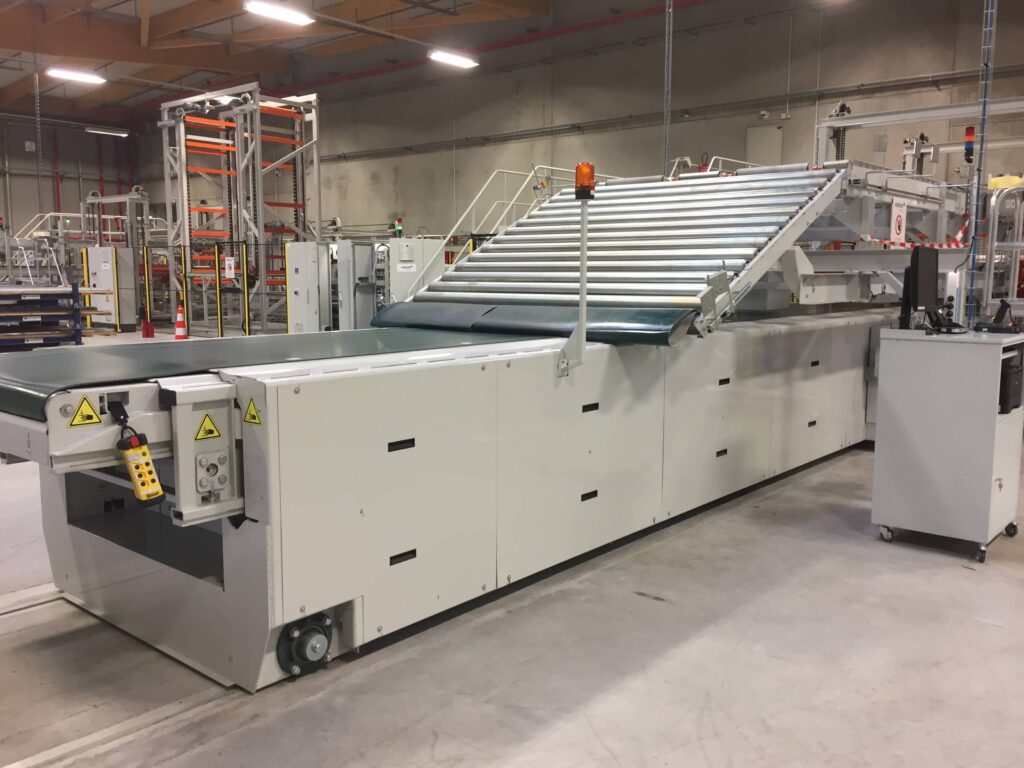 Telescopic conveyors
Large and high-capacity telescopic belt conveyors, enabling an easy loading / unloading of your products into / from transport trucks.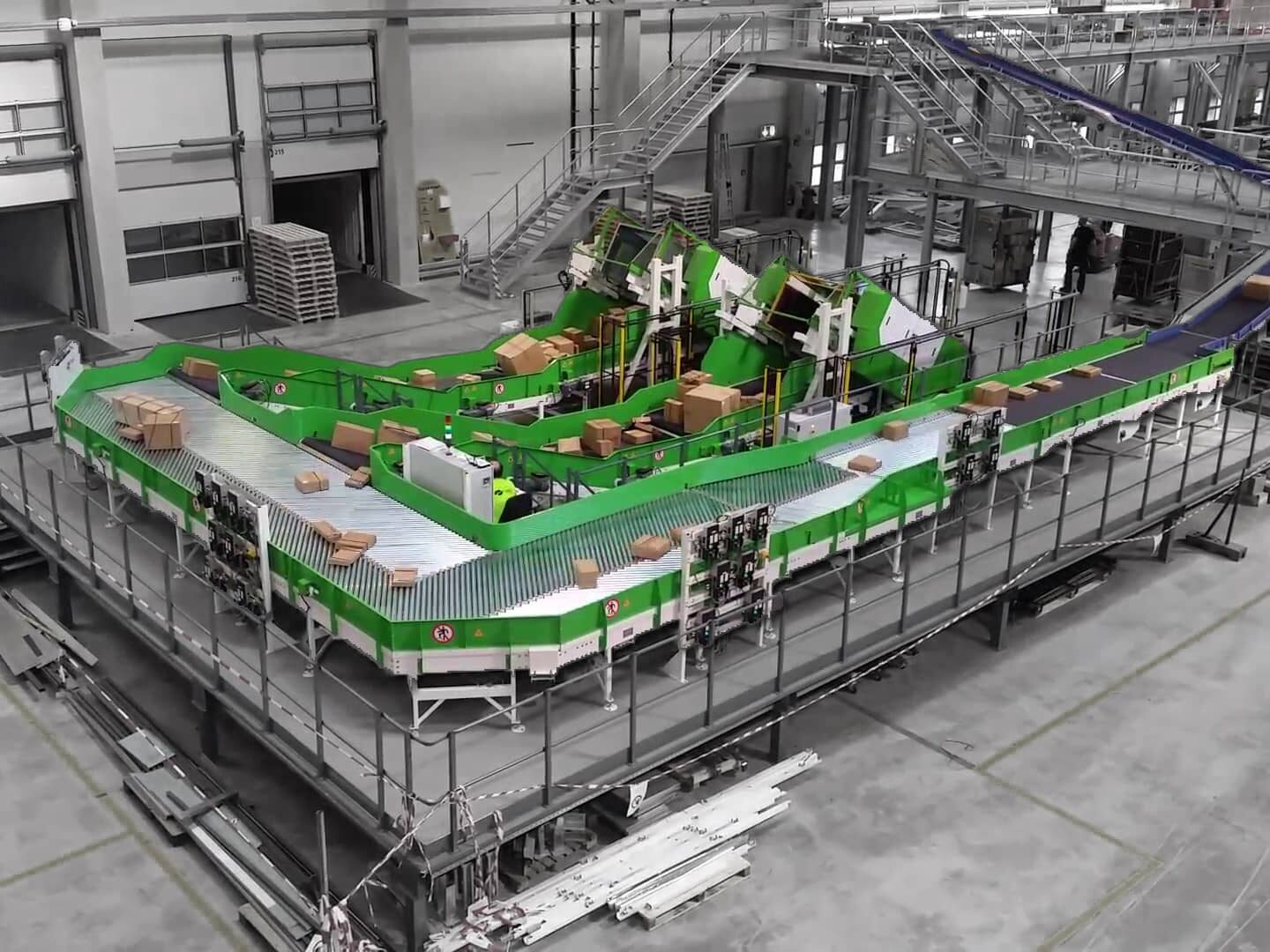 Singulation
Fully automated and efficient parcel singulator. Enables to optimize the flow of parcels on conveyor lines in postal and e-commerce sorting centers.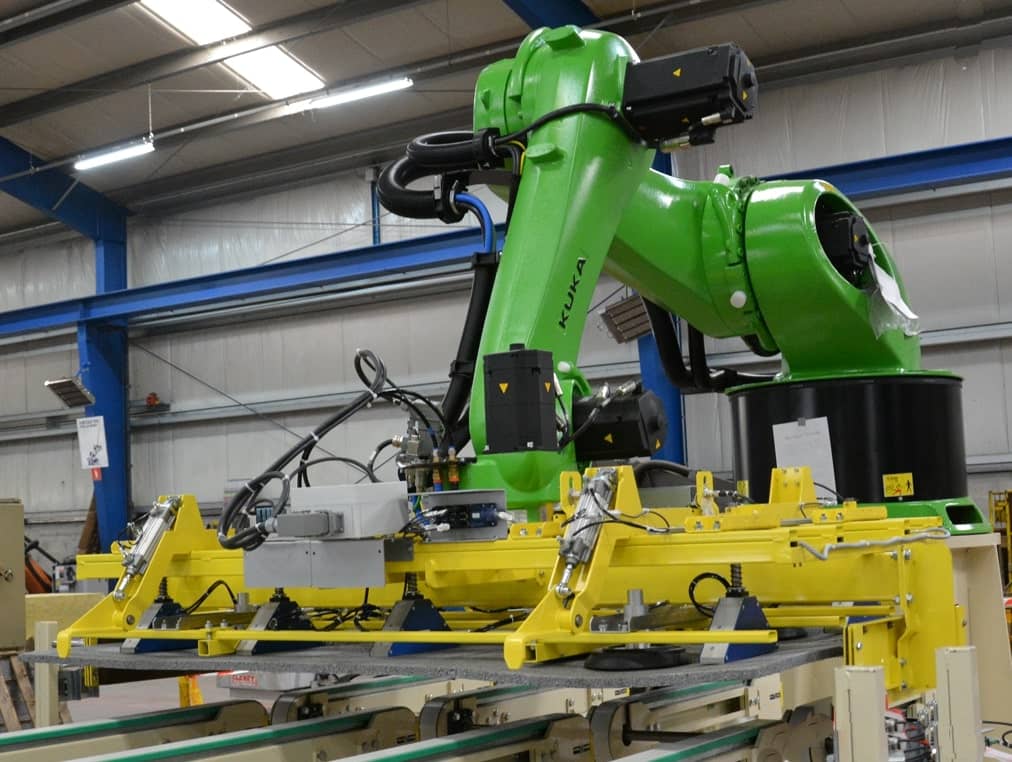 Palletizing
Intelligent and flexible turnkey palletizing solutions. Versatile and high-performance robotic equipment for palletizing a wide variety of products.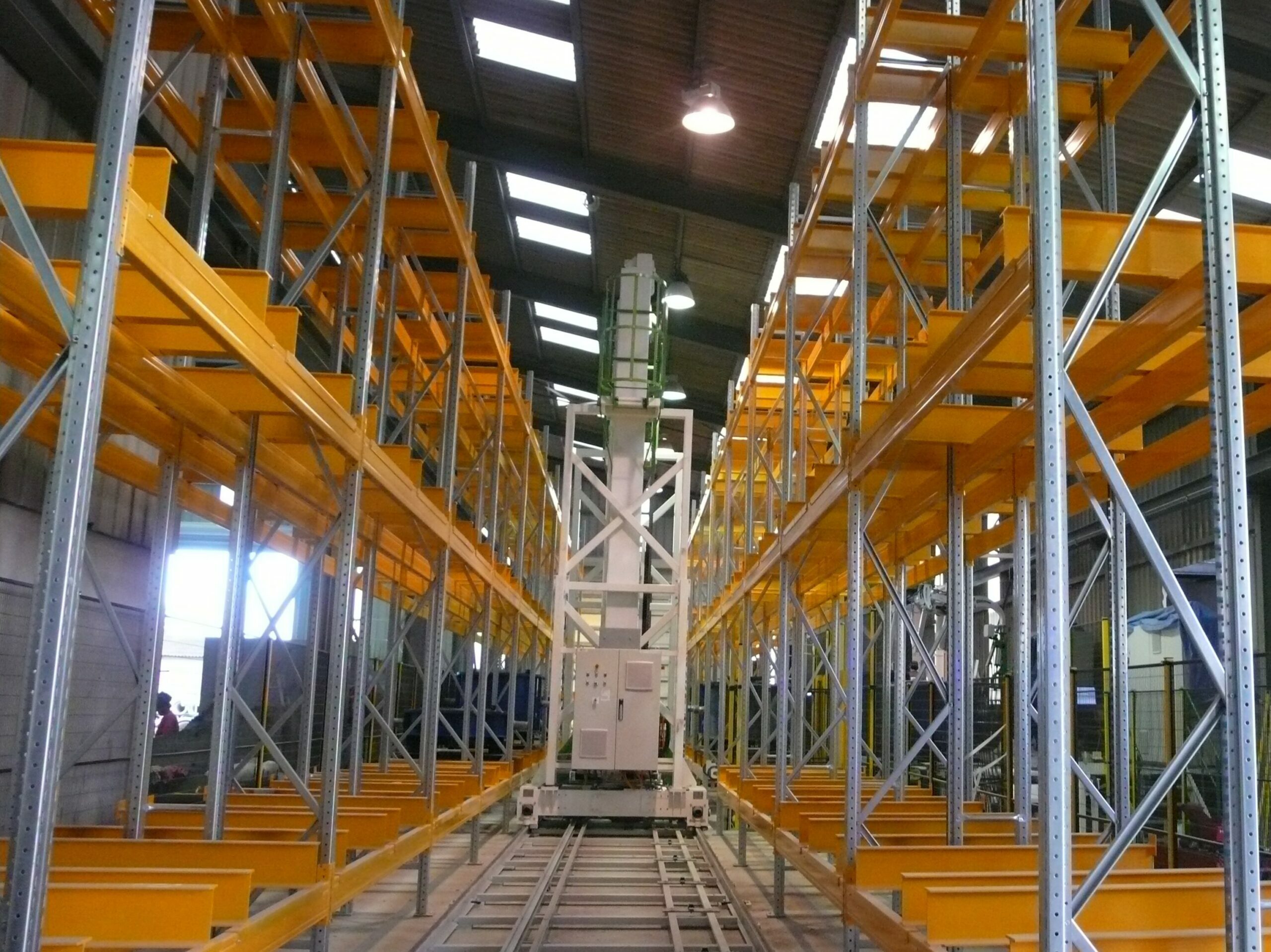 Automated storage
ALFI Technologies automated storage solutions allow greater storage capacity, rapid handling of bulky products and ensure high precision.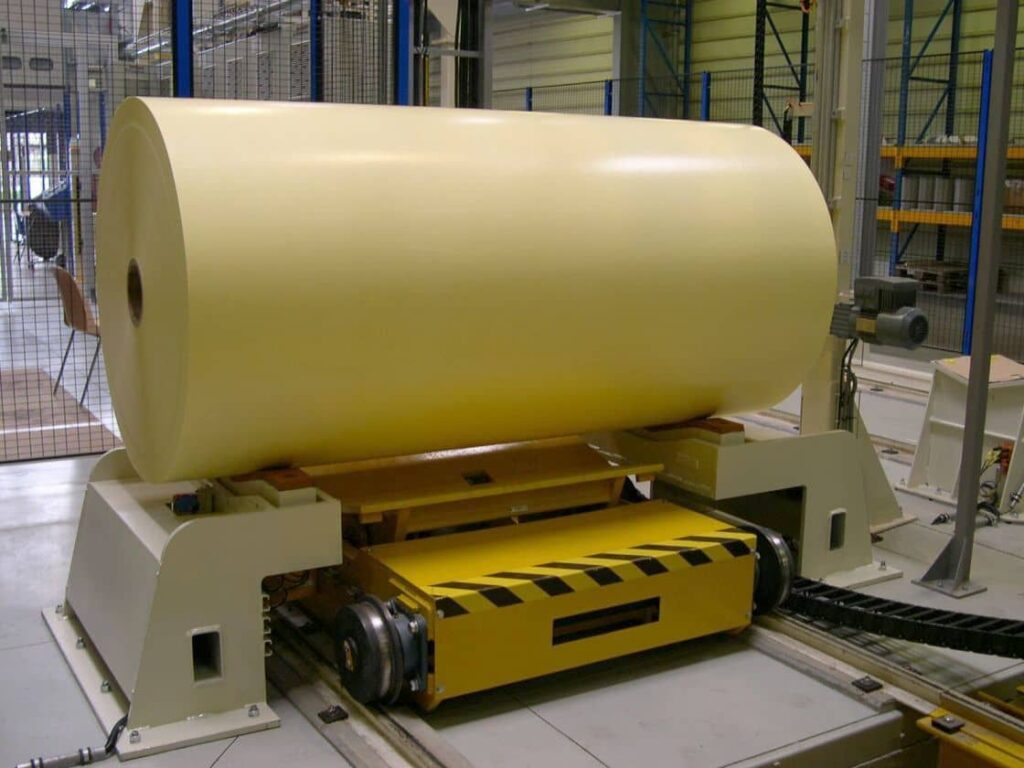 Weighing
Gantry weighing machine. This equipment accurately checks the weight, width and diameter of the products. Possibility of adapting the characteristics according to the needs.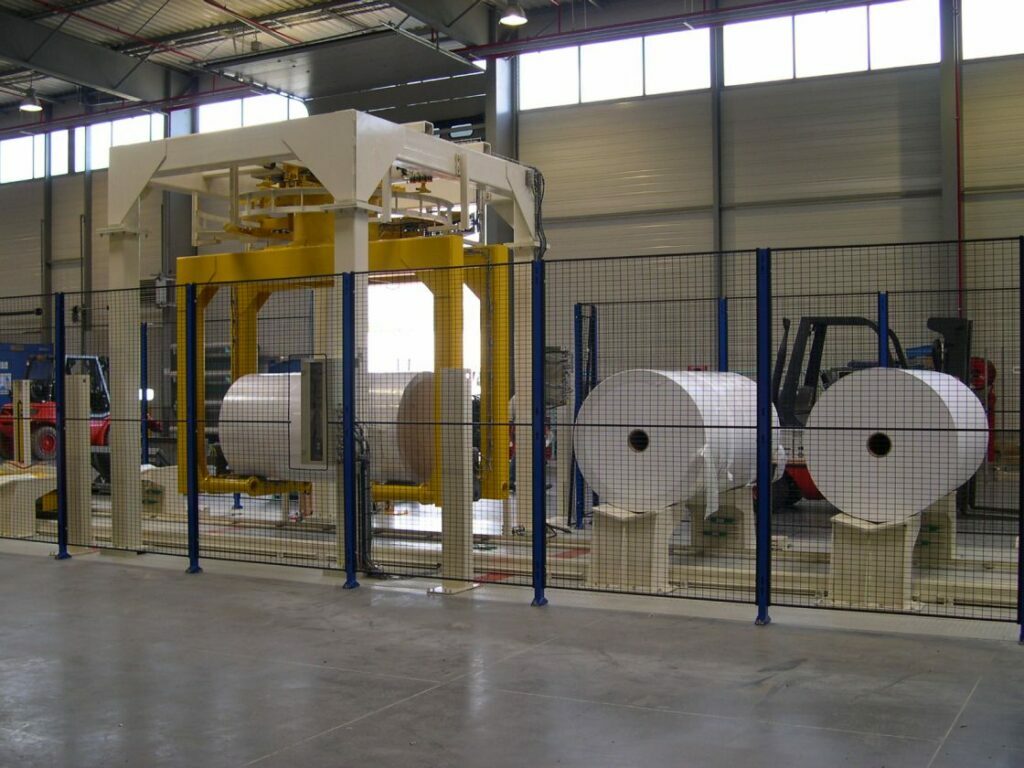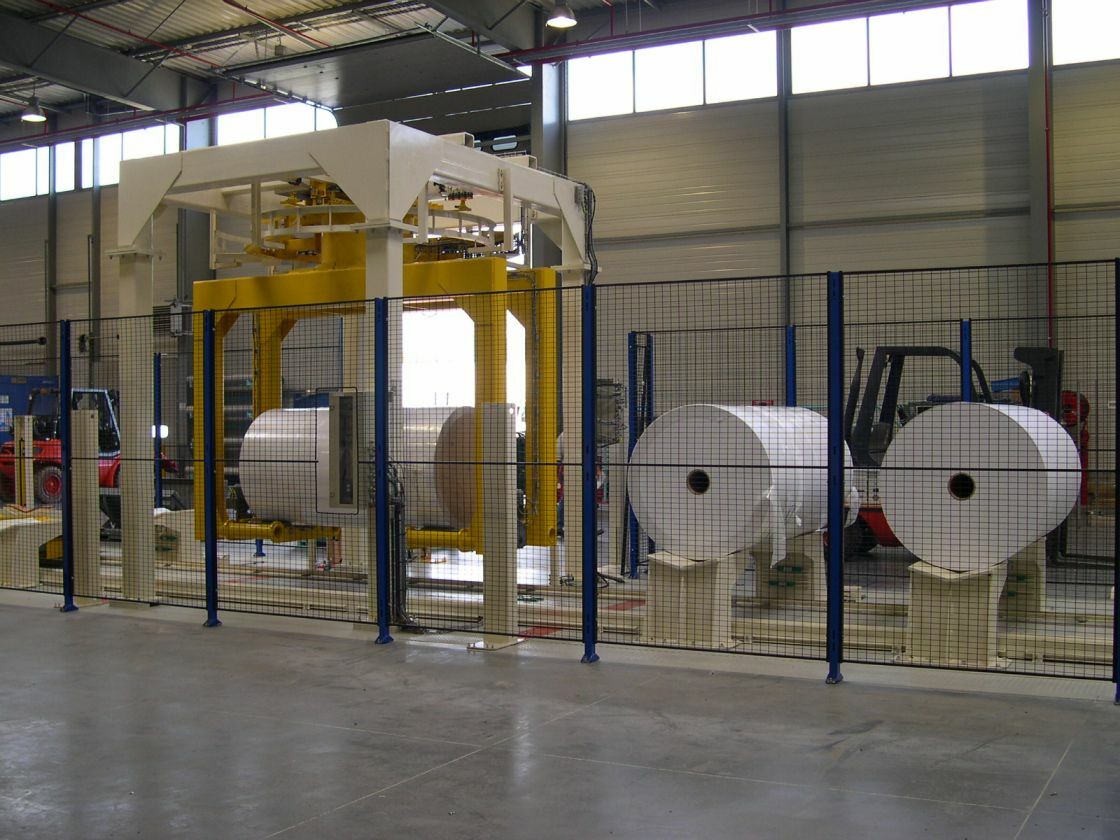 Unpacking
Unpacking station for rolled up paper reels. Possibility to adapt the characteristics of the station according to customer needs (angles of rotation speed of rotation).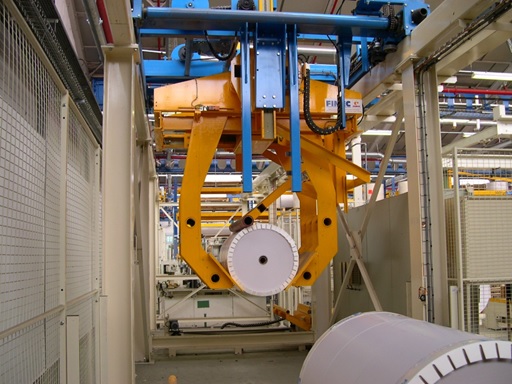 Handling by gantry
Pick-up, transfer and deposit of a batch of products from one point to another.
Taken from below and held during transfer to avoid the risk of tipping.