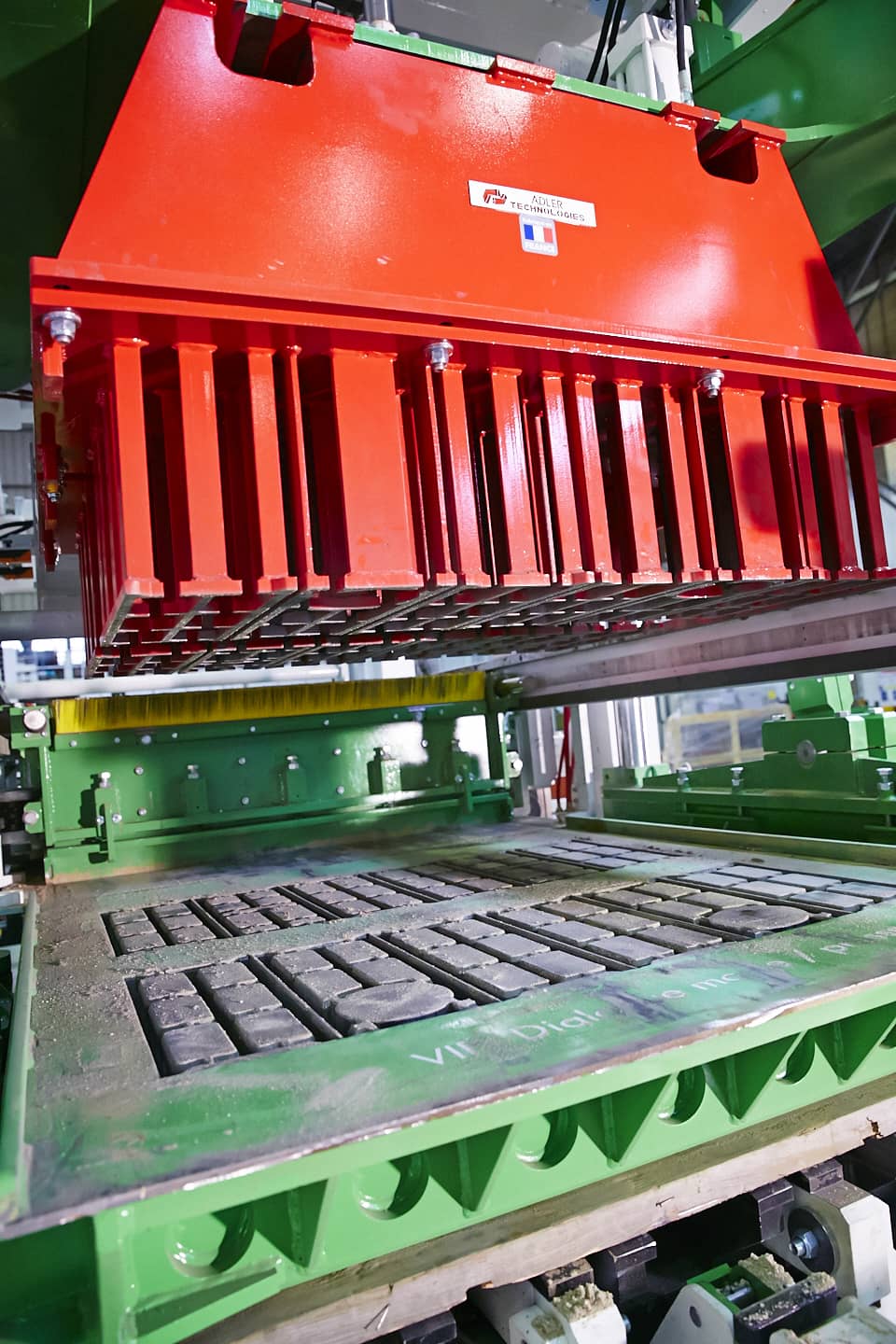 Molds for vibrating presses
All molds designed and manufactured by ALFI Technologies Group have the CS MOULES brand. This shared brand brings togheter all engineering departments of the Group and includes two production and maintenance sites in France.
Who better than a press manufacturer to design molds?
The mold must be perfectly adapted to the vibrating press in order to :
Reduce adjustment times at each mold change
Optimise manufacturing
Numerous constraints are taken into consideration during
the design process: vibration technology, type of molding board (wood, plastic or metal), surface quality of the elements to be produced, use of hard-to-use aggregates, complex geometry…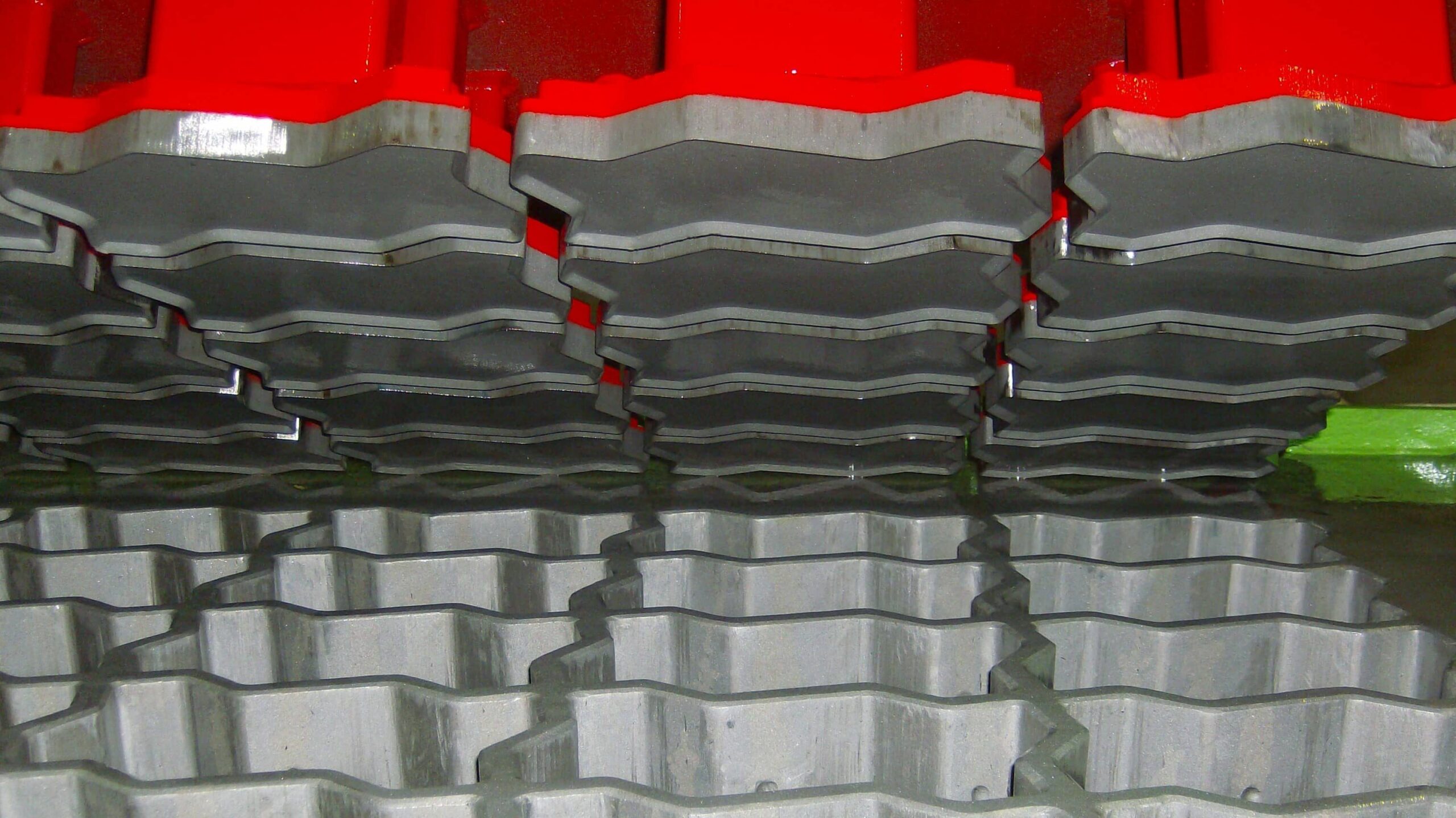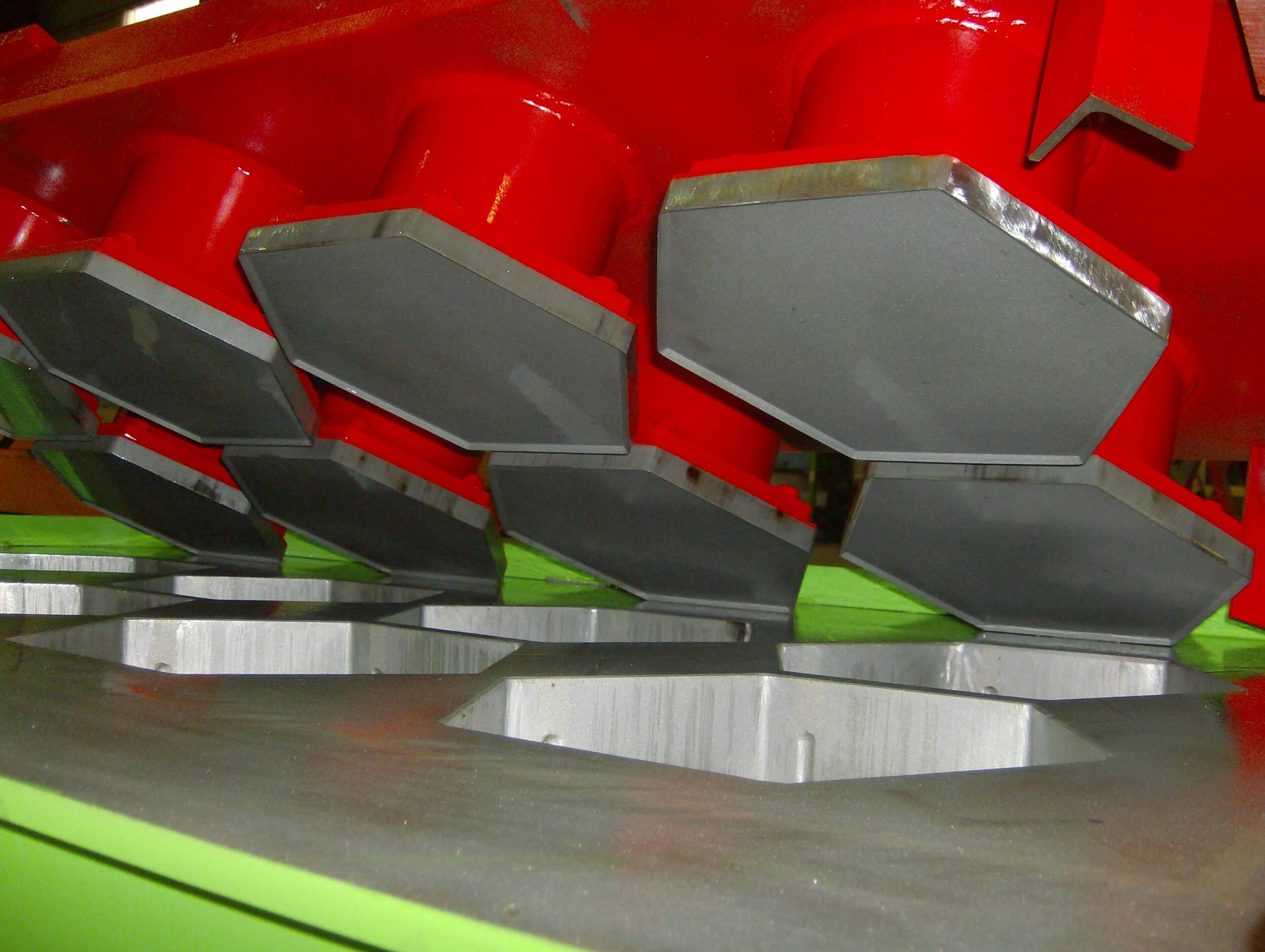 Molds entirely adapted to vibrating presses
The mold designer must master press operations in order to provide the best solution to the concrete product manufacturer. By mastering vibration and molds, ALFI Technologies controls two key elements of the production :
The mold is the mechanical link between forces generated by the block making machine vibration and concrete. It must be perfectly adapted to the vibrating press for a fully optimized manufacturing.
They must efficiently transmit the vibrations generated by the press to obtain better filling, optimum compacting and clean de-molding.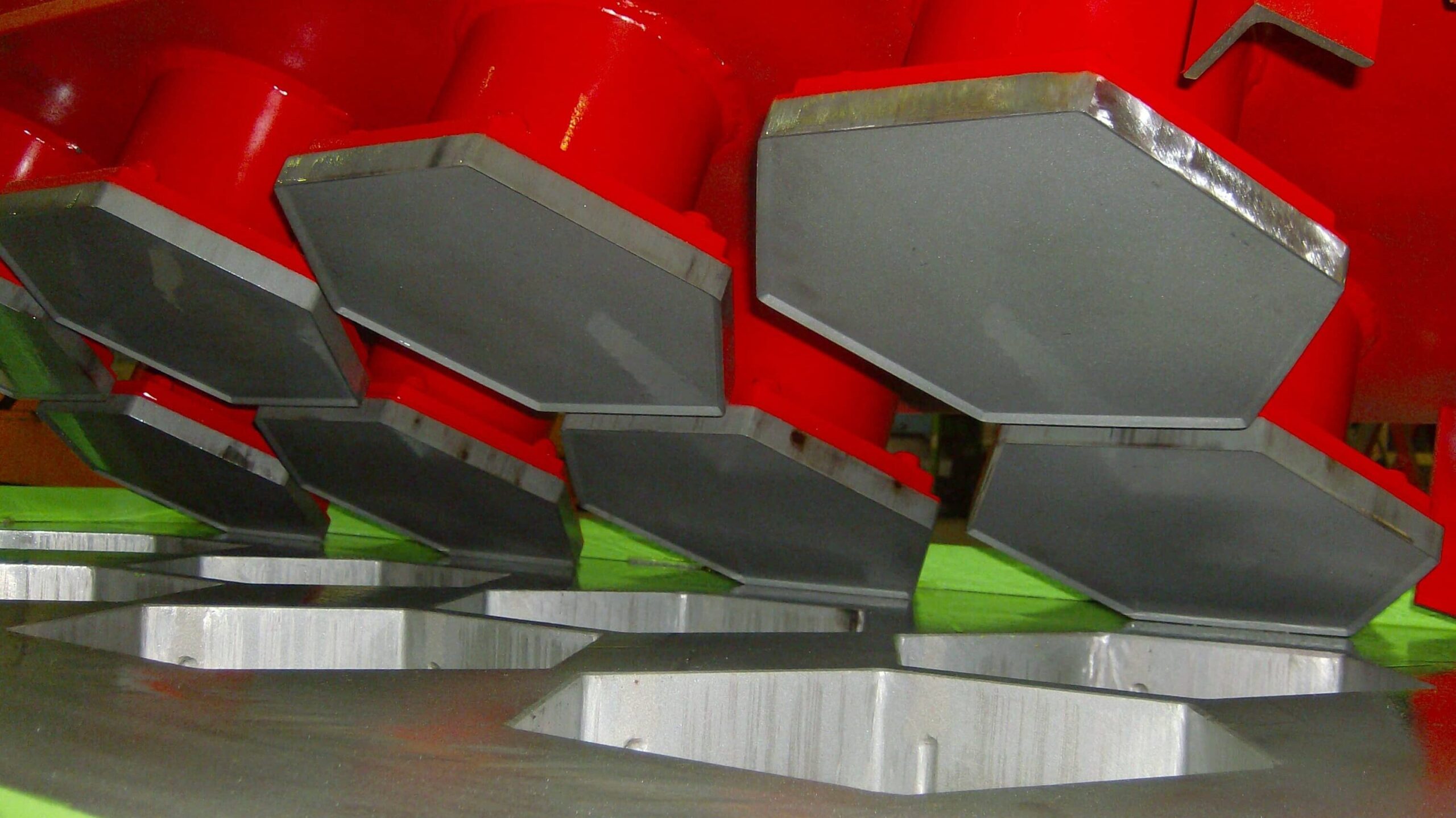 Numerous possible options
ALFI Technologies proposes numerous options that enable to meet all concrete materials producers' needs:
Single-block mold
Removable mold
Bevelled core rods
Treated cores
Mold balancing
Machined tamper for better height accuracy
Chimney inputs for better filling
Surfaced partitions for better de-molding
Continuous innovation
The evolution of building energy efficiency-related standards, the technical evolutions of concrete and the exploration of new applications have encouraged concrete manufacturers to stand out and launch new products: calibrated or lightened, decorative elements, etc.
The integration of a design office defines a mold manufacturer's degree of innovation and level of quality. With a team dedicated to molds, ALFI Technologies brings practical solutions to help their customers throughout their new development.