Intralogistics market
Beumer / Relais Colis
Deutsche Post DHL
Groupe La Poste
Leonardo / BPost
TNT Australia
UPS
Vanderlande Industries / Australia Post
Viastore / Groupe Cofel
ACB
Arcelor Mittal
Avery Dennison
Exacompta Clairefontaine
Michelin
Pneu Laurent
Safran
Stelia composites
Building materials market
Alkern
Bonna Sabla
Bouyer Leroux
Branis
Brituiles
Cemex
Eternit
Eurobéton France
Fabemi
Groupe Geoxia
Groupe Lib
Imerys
Isover
Knauf
Koramic
KP1
Lafarge
LB7
Monier
Pacema
Placoplatre
Point P
Saint-Gobain
Sateba
SEAC
Stradal
Terreal
Thermal Ceramics
Tout faire matériaux
VM Matériaux
Wienerberger
Ytong (Siporex)
Customers' testimonials
After sales and spare parts
"The listening you have shown and the professionalism with which you deal with your clients do you credit, and for that, we can assure you of our loyalty."
Technical Director from Brimatec (Algeria), June 2018
Complete installation for the fabrication of building materials in concrete

"We are fully satisfied with the operation of the installation whose performances in terms of capacity and quality correspond to the specifications."
N.Sekongo, Material and logistic manager from LRA (Ivory Coast), January 2017
Automated storage system created in partnership with Viastore

"Acceptance of the installation, start-up, and commissioning are likely to remain a reference for this type of project. This successful co-design brings a strong innovation compare to our competitors, whether in terms of safety, working conditions, products quality and operating efficiency.
"
Eric Manné, Project Director from Cofel Group (France), October 2017
ADLER A880 large format block making machine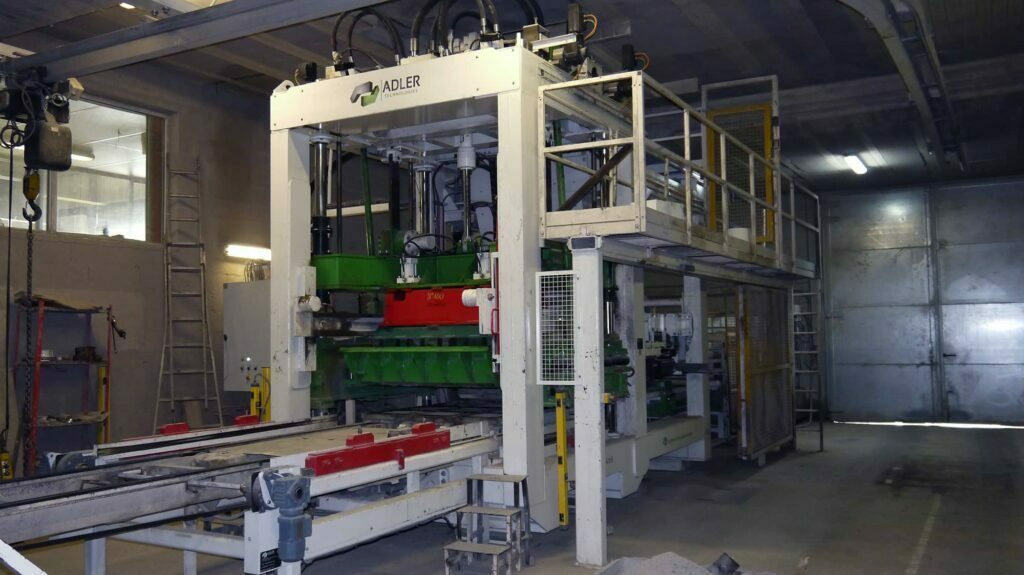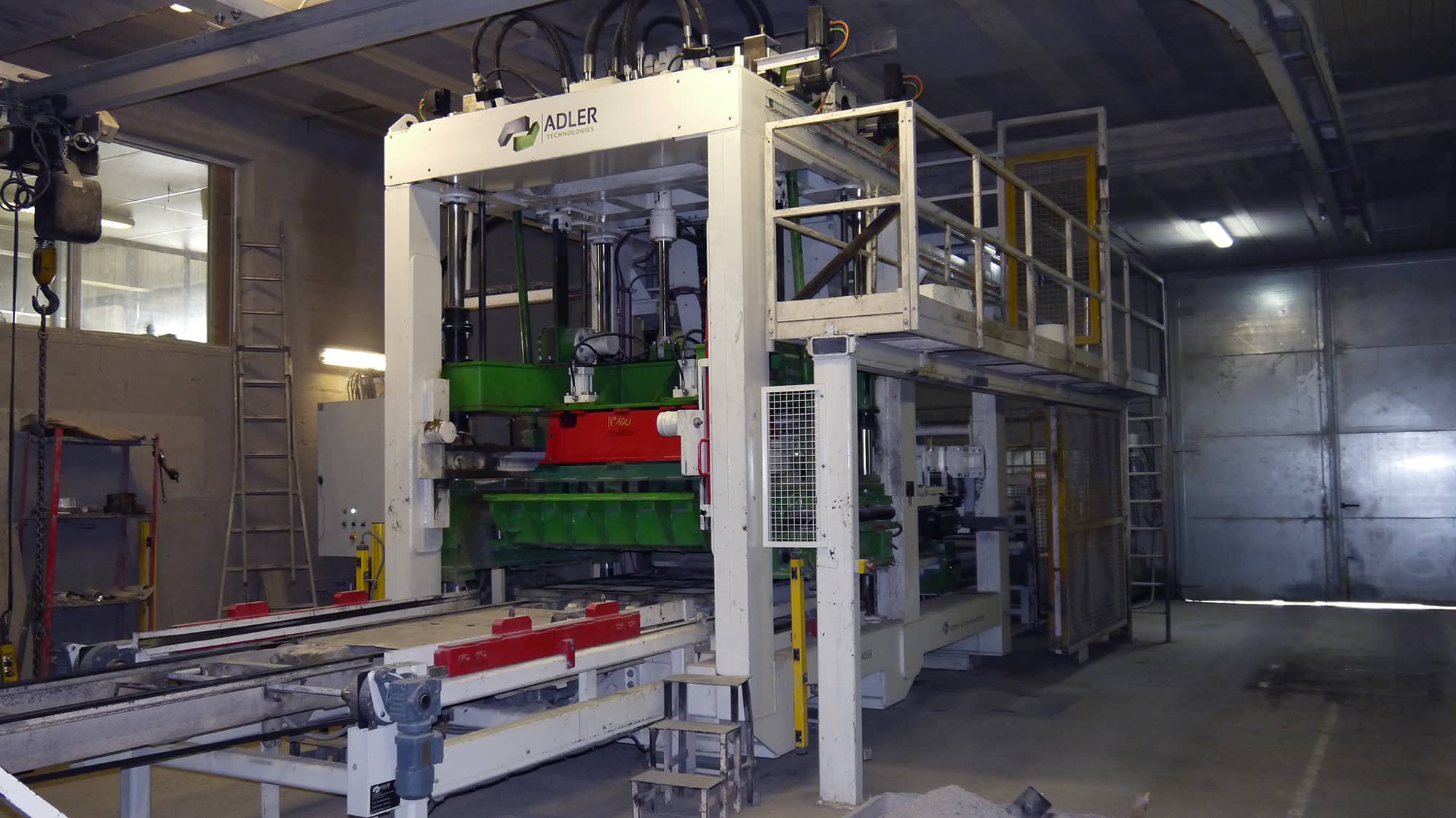 "The Chavigny group acquired a new large-format Adler A880 press in 2017 at its Mettray site. After three years of operation, I see the gain brought by this new press design.
The regularity of the production is remarkable. The design of the chassis and the concrete block make residual vibrations disappear and it is not necessary to constantly change the settings. The blocks come out with a regular and controlled height of 1 mm.
We also observe an important increasing of the lifespan of the moulds, approximately 50%, on the Mettray site compared to our other sites, which allows us to make substantial savings.
The A880 press is innovative and efficient, its qualities are confirmed by 3 years of production at an industrial pace. It allows the Chavigny group to gain in terms of quality and production costs. "
Stéphane GRAVIER, Industrial Director of CHAVIGNY INDUSTRIE, November 2020