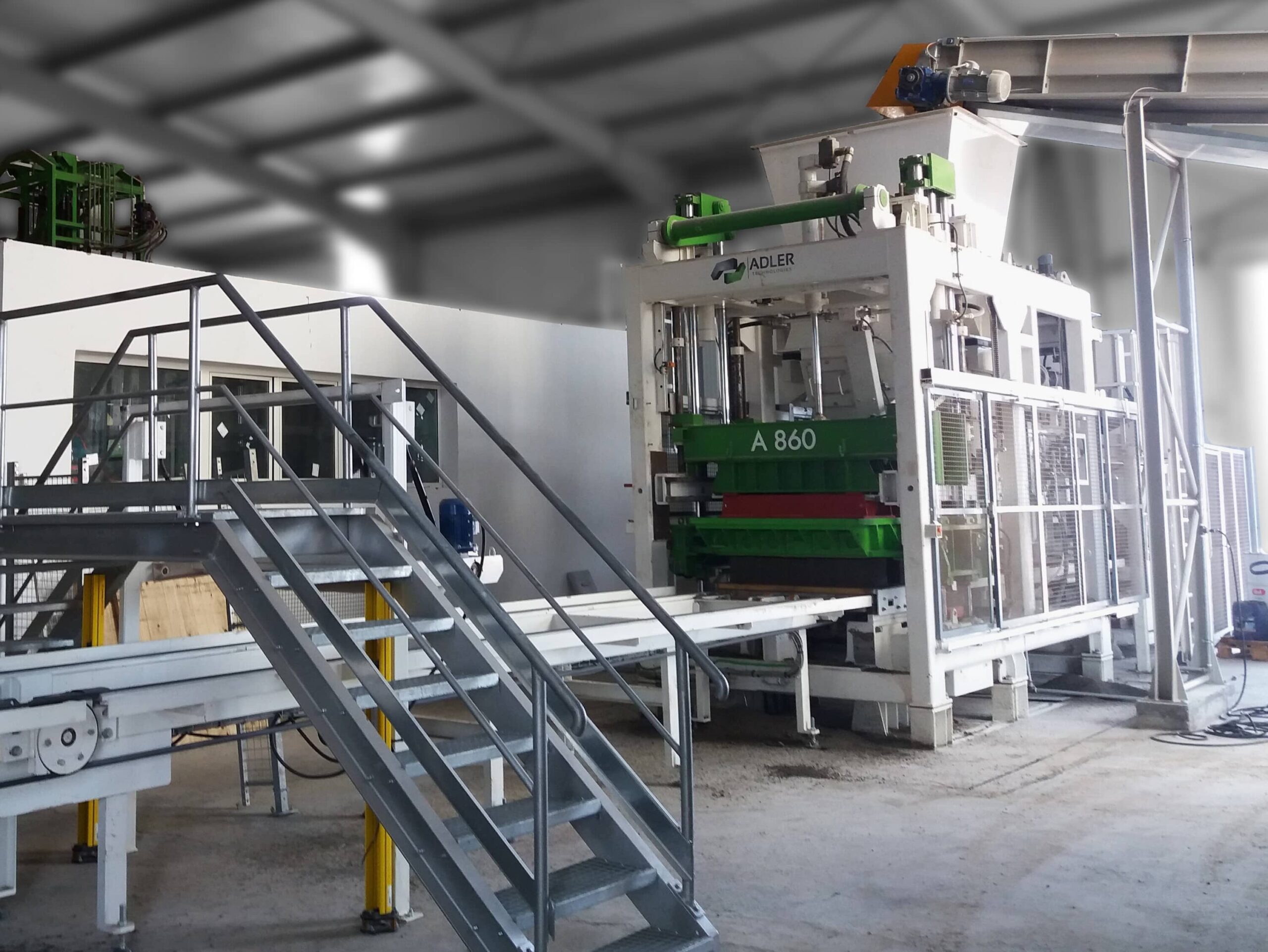 Blocks making machines
At the heart of our production lines for concrete products, ADLER single or double row vibrating presses are associated with semi or fully automated handling equipment, automatic or robotized palletizing...
ADLER block making machines
Precast manufacturers' requirements change with the concrete market evolution. To help their customers to fit the market in terms of pace, new products and costs, ALFI Technologies has completely redesigned its range of block-making machines.
Production capacities, automation level and features depend on the vibrating machine model and selected options.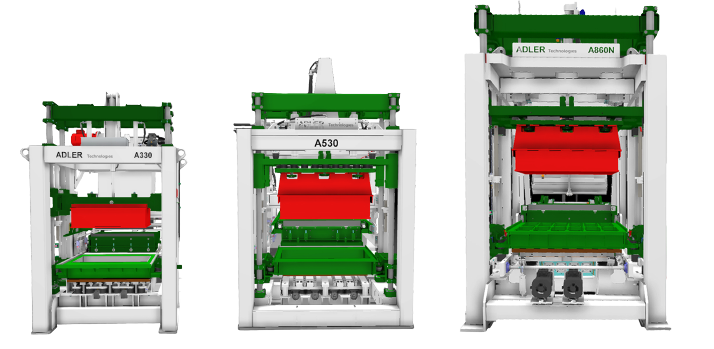 Our range of concrete block making machines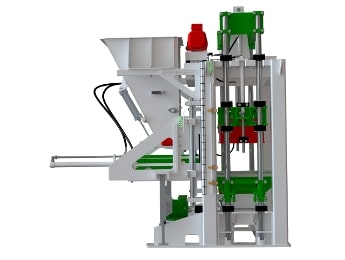 A330 ADLER concrete press
Concrete block making mahcine for the Easy Access production line. Adapted to the manufacture of french and hollow blocks, pavers, kerbstone…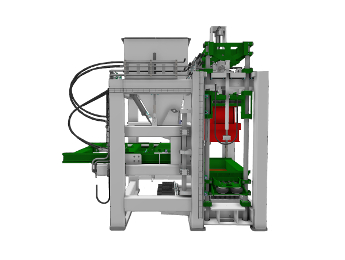 A530 ADLER press
A multi-product and high performance ADLER block making machine. Adapted to the production of concrete blocks, pavers and even kerbstone.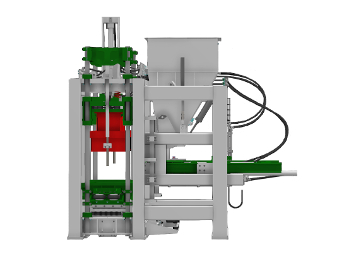 ADLER A580 press
A very high performance block making machine for the production of concrete blocks, pavers, kerbstones and other porducts with lightweight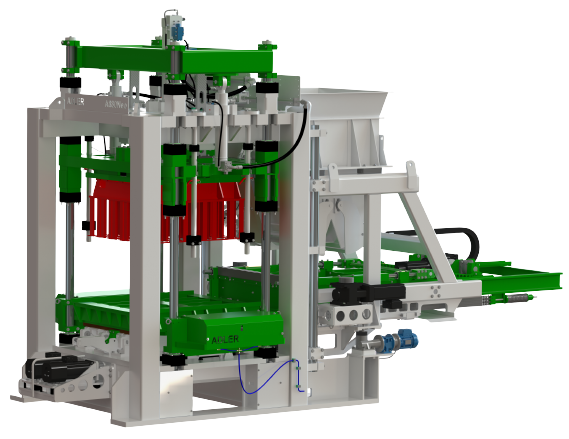 ADLER A880 press
This large format and high performance ADLER block making machine is adapted to the manufacture of classic and lightweight concrete blocks with a well-managed cost price.
Equipements for ADLER vibrating presses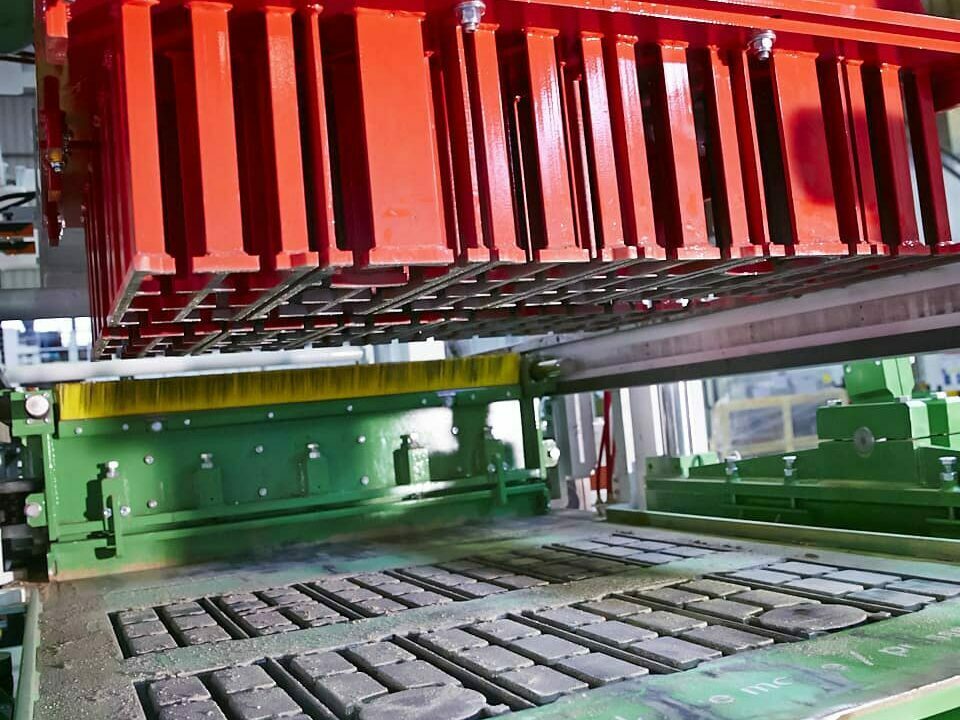 High performance molds
Molds adapted to our range of ADLER block making machines, allowing the optimization of your manufacturing of concrete products.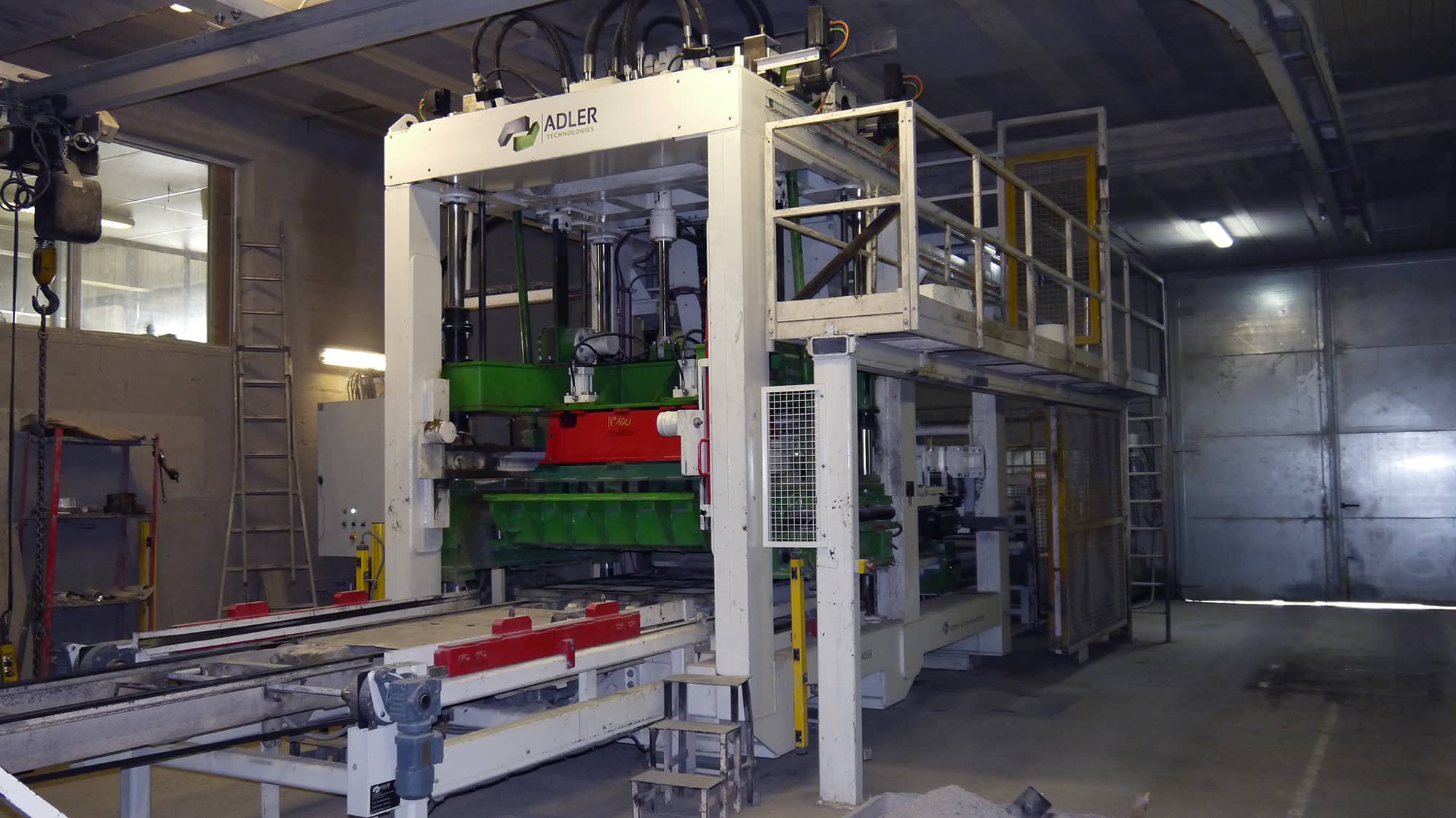 Heavy duty and scalable presses
Our pressed concrete machines feature ultra-robust, modular architecture to keep pace with your changing needs. The concrete block prefabrication machine features a one-piece frame to be embedded in a concrete block. The aim is to absorb residual vibrations and guarantee a longer service life for the concrete press. It also allows for better cycle repetition and therefore consistent end-product quality. Our vibratory presses also feature a four-column mold and tamper guide for better control of the mold's trim.
Long life of ADLER vibrating machines and molds
Constant quality of production
Lifetime warranty of the tamper
Steadier block-making machine
More accurate presses
Better products regularity (better height precision)
MOVIADLER PATENTED VIBRATION SYSTEMfor precast concrete
This exclusive MoviAdler system enables precise control of the vibration conditions of the concrete mold during the various phases of the cycle. It acts on the rotation speed and phase shift of the vibrators (Electronic Variable Force and Frequency).
Speed up of machines' cycles
Lower electrical consumption
Optimum aggregates distribution and compaction in the concrete
Help to reduce the cement quantity in the concrete with equivalent mechanical strength
Higher lifespan of molds and molding boards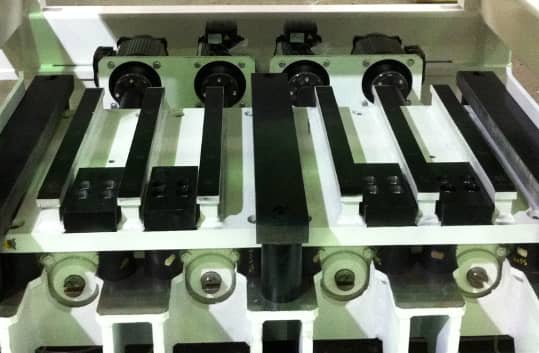 Mecatronic feedbox agitator
ALFI Technologies has developed a new approach to filling concrete press molds using the latest mechatronic advances. Control of the agitator speed and kinematics, which vary according to the type of aggregate, enable precise control of the agitator's movement and position during filling.
Optimum homogenization of concrete in the mold
Suitable for products with lightweight aggregates
Fit filling of molds with complex shapes
User-friendly and intuitive automation
ALFI Technologies concrete presses are controlled by PLCs, which enable all the machine's adjustable parameters to be adjusted during production, for instantaneous control of product quality.
Fast and easy start
User-friendly and intuitive interface
Monitoring of the block-making machine and production line via a tablet (Wifi mode)
Express mold changing
A motorized mold changing system (depending on models and options) is placed above the outlet conveyor of finished products.
Combined with a quick mold fixing device (FRAD), it enables fast changes in production, in less than 15 min. (for products of the same family, time between the stop and the restart of production). A remote controller of the main functions of the machine facilitates the mold change operations.

Easy maintenance
ALFI Technologies has designed its presses for the manufacture of pressed concrete with a focus oninnovation and robustness to minimize maintenance operations:
Radio control for low-speed movements required for maintenance and mould change.
The design of the tamper beam and chassis allows for low-maintenance, easy-to-maintain guide elements (bushing, wiper seals and columns).
Columns can be replaced by removing them from the side.