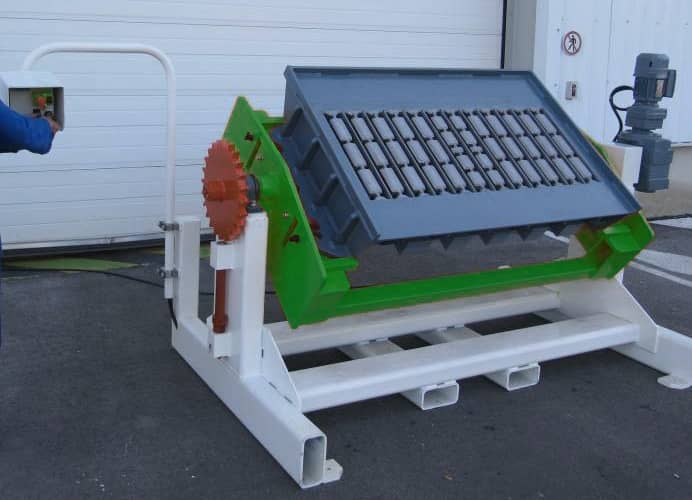 Mold cleaning stand for vibrating presses
Maintenance of your ADLER vibrating presses
To improve working conditions for maintenance operators, ALFI Technologies developed specific equipment to help for the cleaning , control and maintenance of molds of ADLER vibrating presses.
Placed outside in a washing area, theses devices ensure safety, efficiency and speed during the mold maintenance. The ergonomics and user-friendlinessenable easy work for the operator.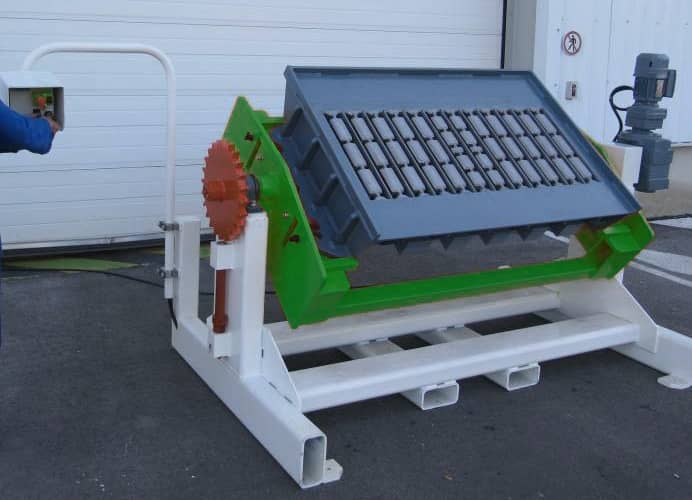 Equipment of the mould cleaning station
Mold crate cleaning station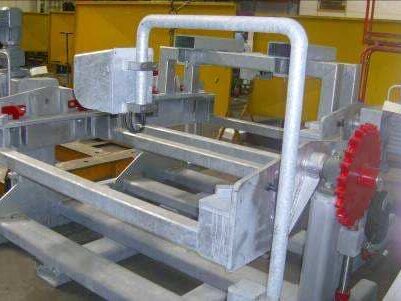 For single or double mold(Only one size for mold bottom and tamper), in painted or galvanized finish for better durability, the cleaning station includes : a cleaning easel for the mold bottom
Gantry with hoist for lifting the pestle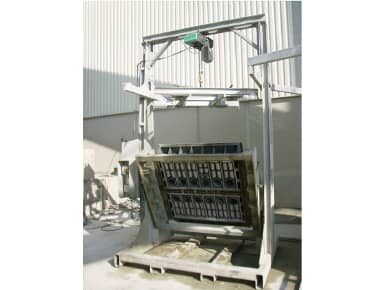 A complementary gantry with hoist to lift the mold tamper and keep it in upper position during cleaning of the bottom.
Tamper cleaning adapter kit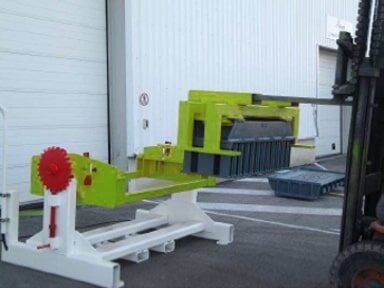 A tamper adaptation kit on a crate cleaning easel for cleaning the tamper or a tamper cleaning easel installed near the crate cleaning easel (the complete mold is brought to the cleaning area by a forklift.
A fork lift truck carries the complete mold to the cleaning area : introduction of the tamper into the dedicated easel
Lowering of forks (the tamper stills in high position)
The fork lift truck places the mold bottom into the appropriate easel to be cleaned
Dual-purpose solution
For dual-purpose solution, one easel instead of two:
A dual cleaning easel : single + double mold
An adaptation kit to clean single molds of different size (or double molds)
The range of cleaning station equipment is suitable for the molds with different size of brands: Adler, Pierre & Bertrand, Demler, Balbinot, Brouiller, and other…)