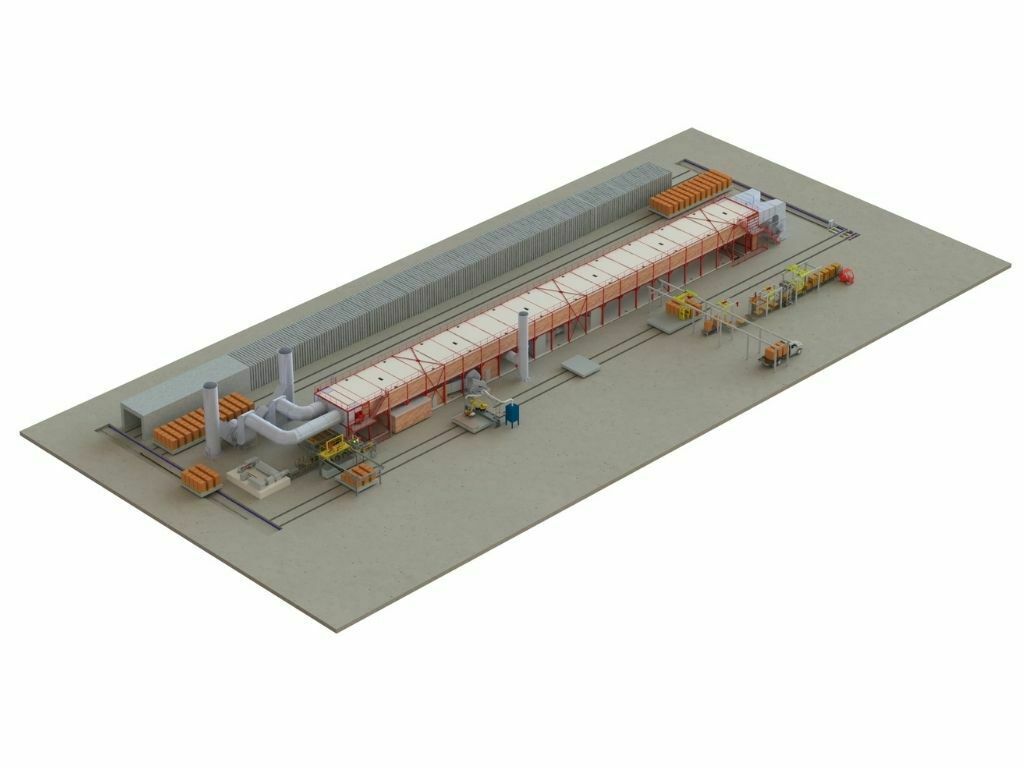 Production line for heavy clay industry
Flexible equipment for bricks, tiles and other clay products production lines The ALFI Technologies group has been specialized for more than 40 years in solutions for the heavy clay industry.
40 years of innovation in the heavy clay
ALFI Technologies continuously invests in R & D and relies on multi-market engineering skills tailored to different types of materials. ALFI Technologies has positioned itself as a partner of the largest integrators or directly as an integrator.
The company is enriched by this unique culture and a strong international dimension to offer turnkey solutions to its customers on the heavy clay market, especially in related or complementary functions at the heart of the process (product handling, dryer handling, specialized equipment…).
Product logistics
Dryer handling
Specialized equipment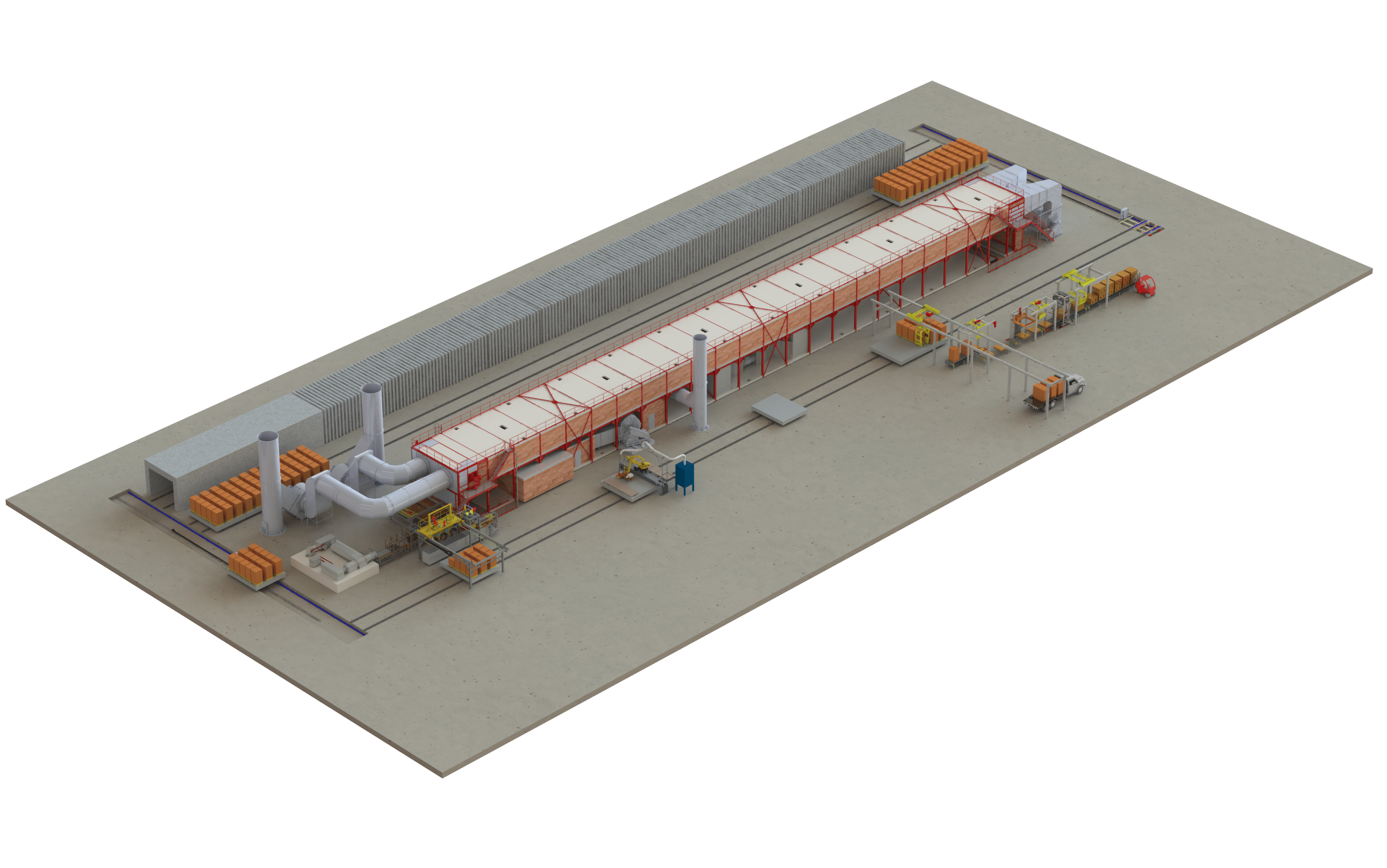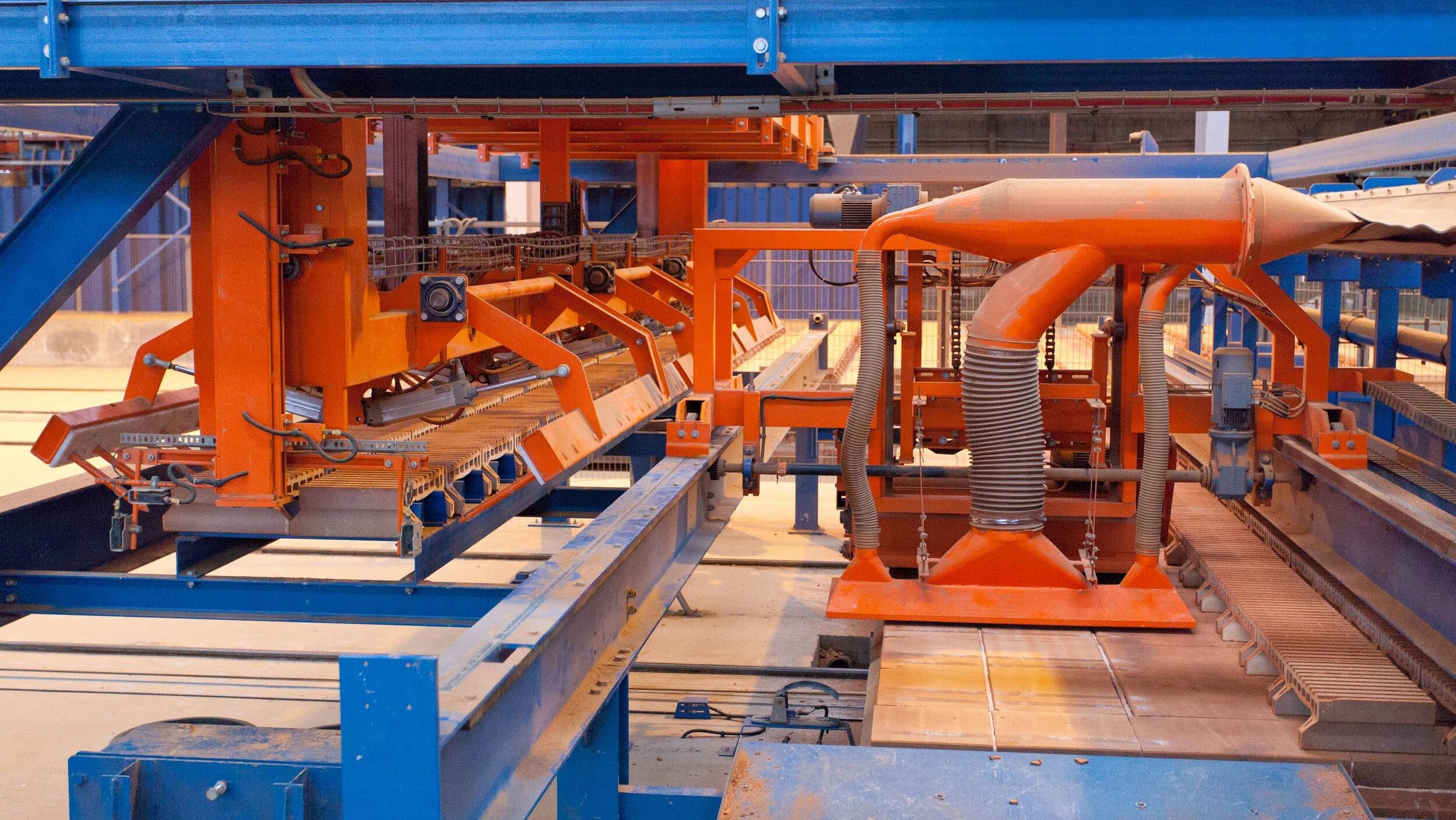 ALFI Technologies on the heavy clay market
+300 lines
Our company has installed more than 300 handling lines for tiles and bricks in the world.
Automation
Our solutions for heavy clay are automated and enable a greater production capacity.
+200 references
ALFI Technologies relies on more than 200 references of ANJOU® dryers in the world.
Reliability and robustness
Equipment with innovative and robust mechanisms to improve the longevity of your lines.
Our equipment for heavy clay industry
Cutters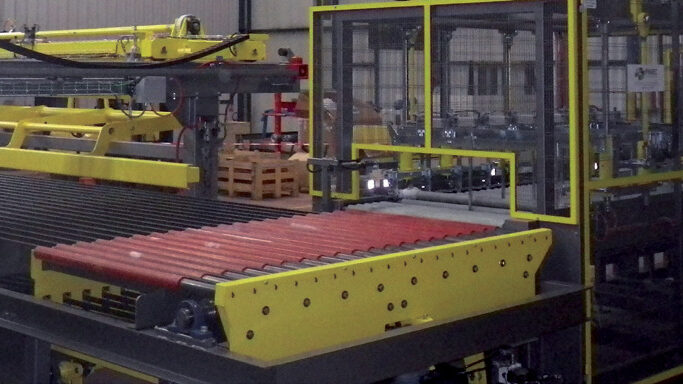 ALFI Technologies integrates serveral types of cutters,which enable to cover a large range of heavy clay products : bricks, tiles, blocks, paving stones…
The large capacity cutter presented by ALFI Technologies achieved an exceptional cutting ability (six 300 mm long products, eight in front) and reduces maintenance time through independent wires strained by individual cylinders for an easy change.
Bricks loaders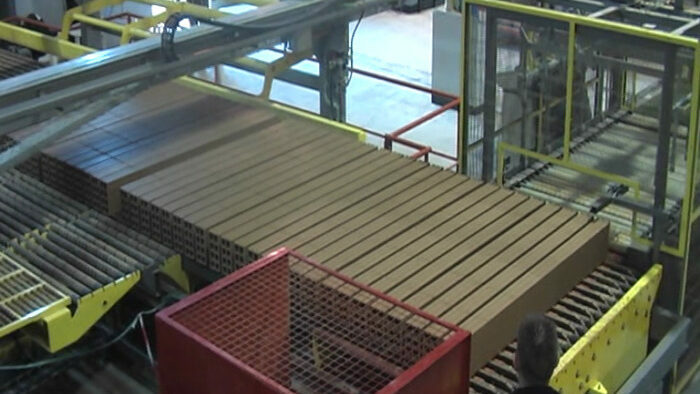 ALFI Technologies loaders enable a high-speed supply of the dryer whatever the width and structure of the mobile rack. These loaders are designed to maintain product's quality.
Our heavy clay bricks loaders meet the new ANJOU® APO dryers' requirements.
ALFI Technologies' loader for the Branis brick factory (Algeria)
Since it started production in 2014, the Branis site in Biskra, the largest brickworks in Algeria, has successfully illustrated the contribution of the latest innovations in the field of clay brick production. The company has chosen ALFI Technologies' solutions for terracotta.
Crushing roll grinding machine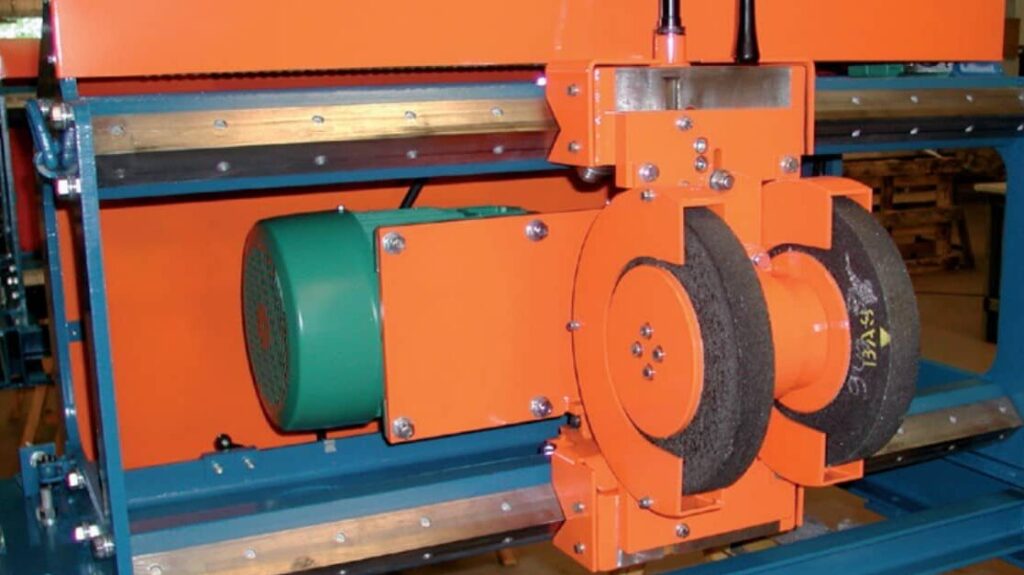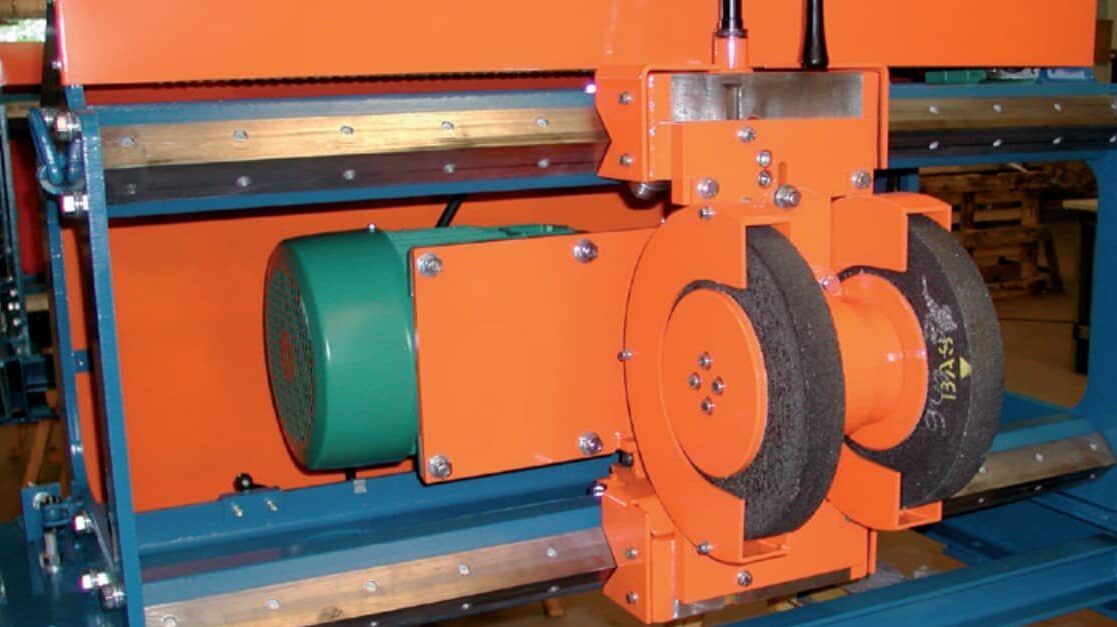 ALFI Technologies supplies a complete range of dual-grinding wheel machines for roll crushers for brick and tile clay. These maintain the technical characteristics of your crusher rolls and extend the crushing quality.
ANJOU® rapid dryers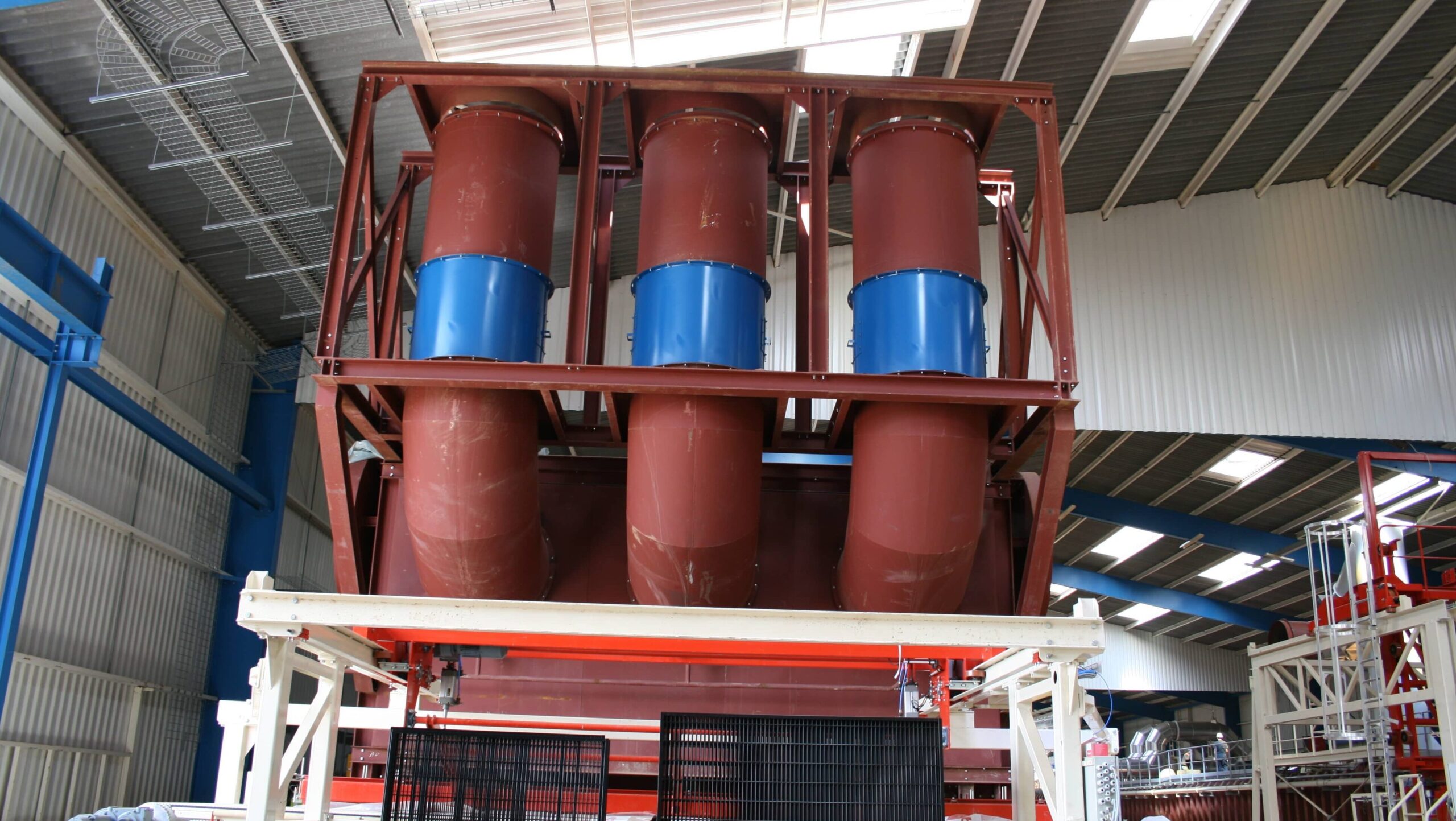 ALFI FIMEC, a subsidiary of the ALFI Technologies group, has created the ANJOU® dryer. With more than 200 references in the world, this new model of brick dryer uses new technologies to be more compact, faster, but also less energy consuming. These high performance dryers are equipped with new mechanical assemblies and new transmissions that make them more precise, more flexible and more reliable.
Stackers and unloaders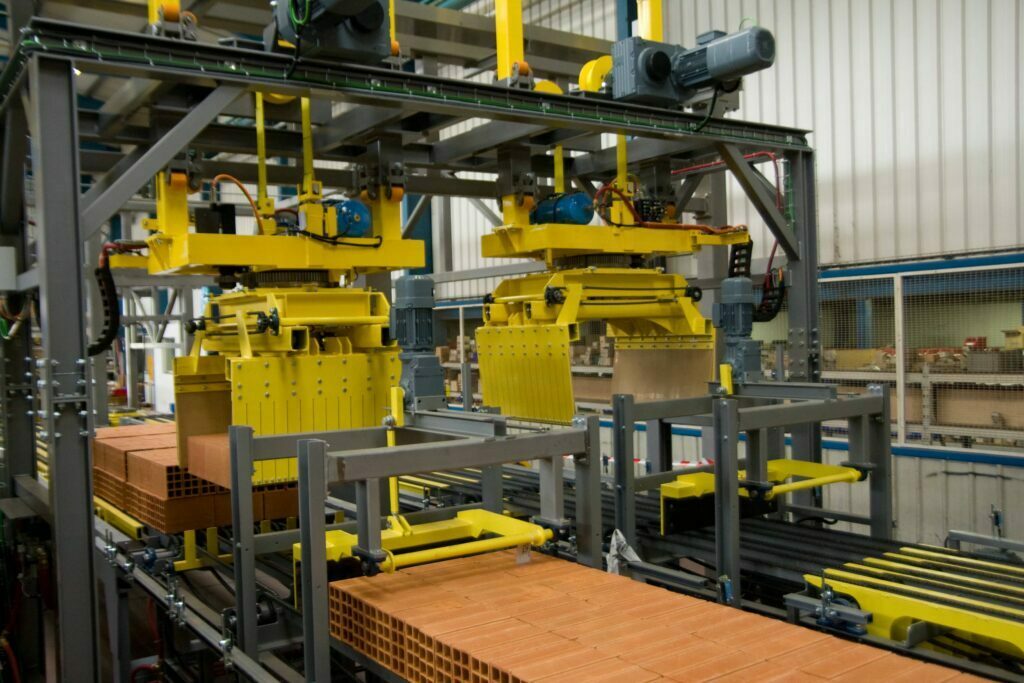 ALFI Technologies stackers load the wagons directly without intermediate step. They offertwo types of loading:
Length along loading of the car, a conventional configuration
Width along loading of the car, including devices that can integrate up to 8 independent stacking clamps that take several layers of products simultaneously.
These stackers can separate products while stacking them onto the kiln car to optimize cooking. They can also stack the layers alternately to ensure greater stability of the pile of products.
Cars' equipment: wheels and greasers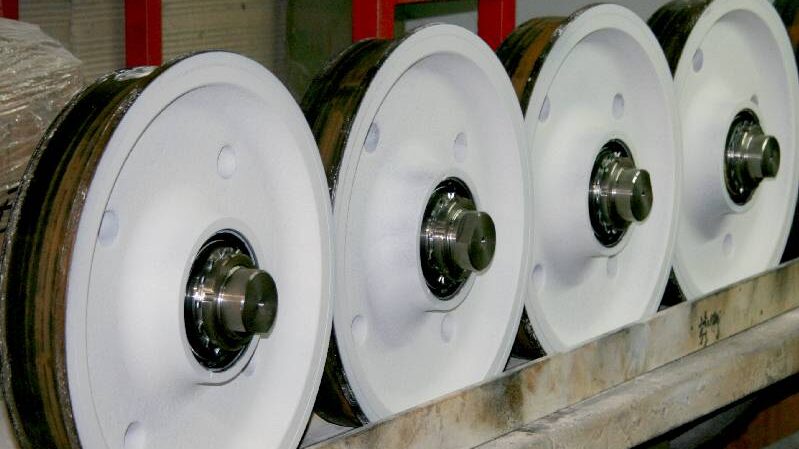 The wheels manufactured by ALFI Technologies (200, 240, 300 and 400 mm) are forged steel with a depth of hardening of the rolling tread and the wheel cheeks of 2.5 mm for exceptional durability even in extreme situations. A stainless steel band, available as an option, further strengthens their resistance for applications in humid environments.
Kiln's cars handling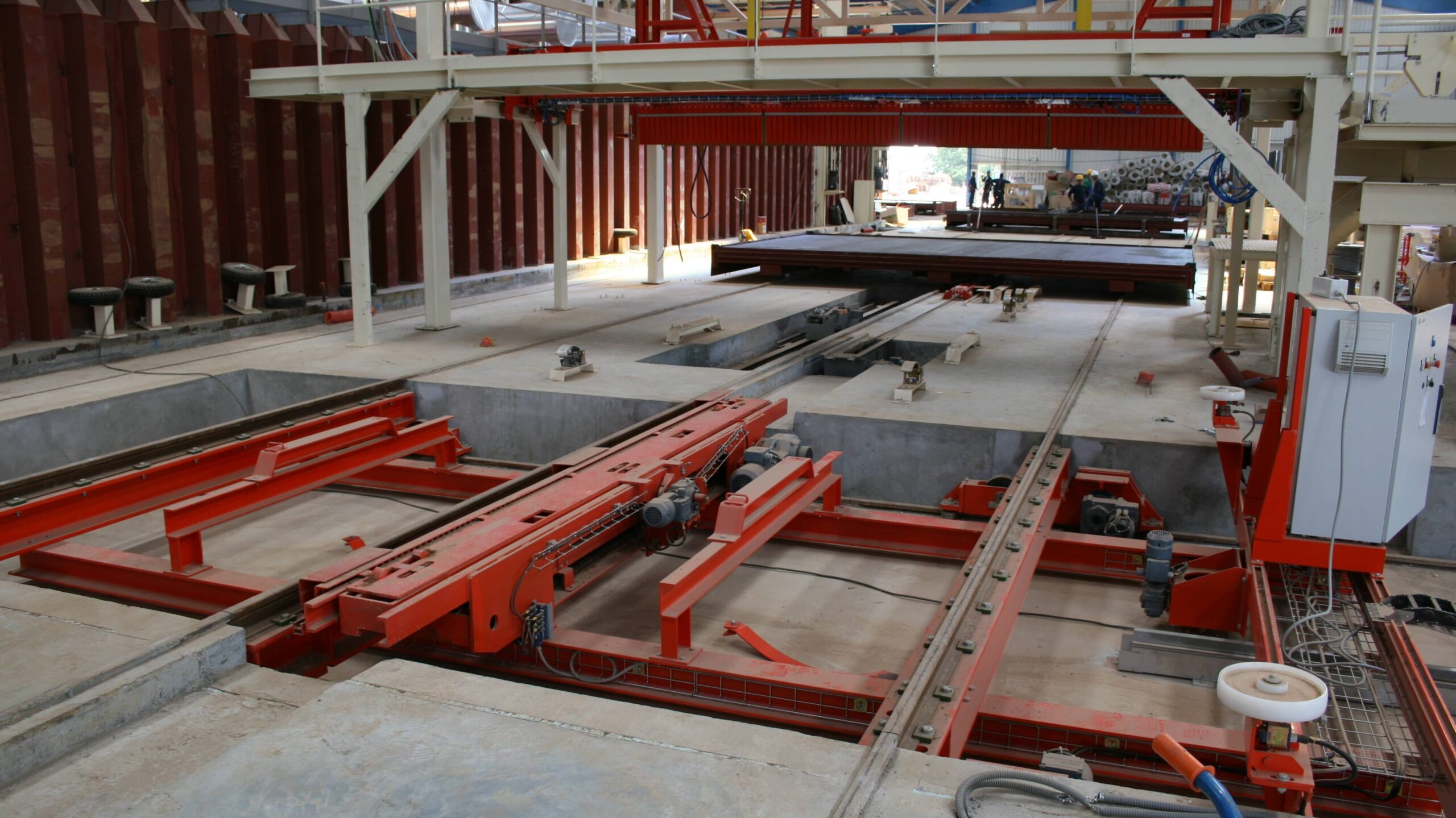 Our transfer car handling solutions for kilns and dryers ensure optimal operations for your installation. ALFI Technologies develops transfer cars that are adapted to any type of civil engineering including multiple depths to avoid civil engineering breaking and rebuilding.
Cars handling operations incorporate carts to move over long distances. Design, suitable for car measuring up to 10 m wide and weighing up to 100 T, minimizes the impact on civil engineering. Thanks to our long experience and focus on constant improvement, we provide transfer car handling solutions that are both reliable and robust.
Destackers, palletizers and paquetizers
ALFI Technologies revolutionizes destacking operations with a versatile solution that puts stacked bricks directly onto the truck or on one or more paquettization lines. This unstacking and paquetizing module includes a limited number of devices for optimized maintenance.
Versatility
Scalability
Respect for the product integrity (products are clamped, limitation of roller conveying)
High output: up to 9000 bricks / hour per line
Kiln car cleaners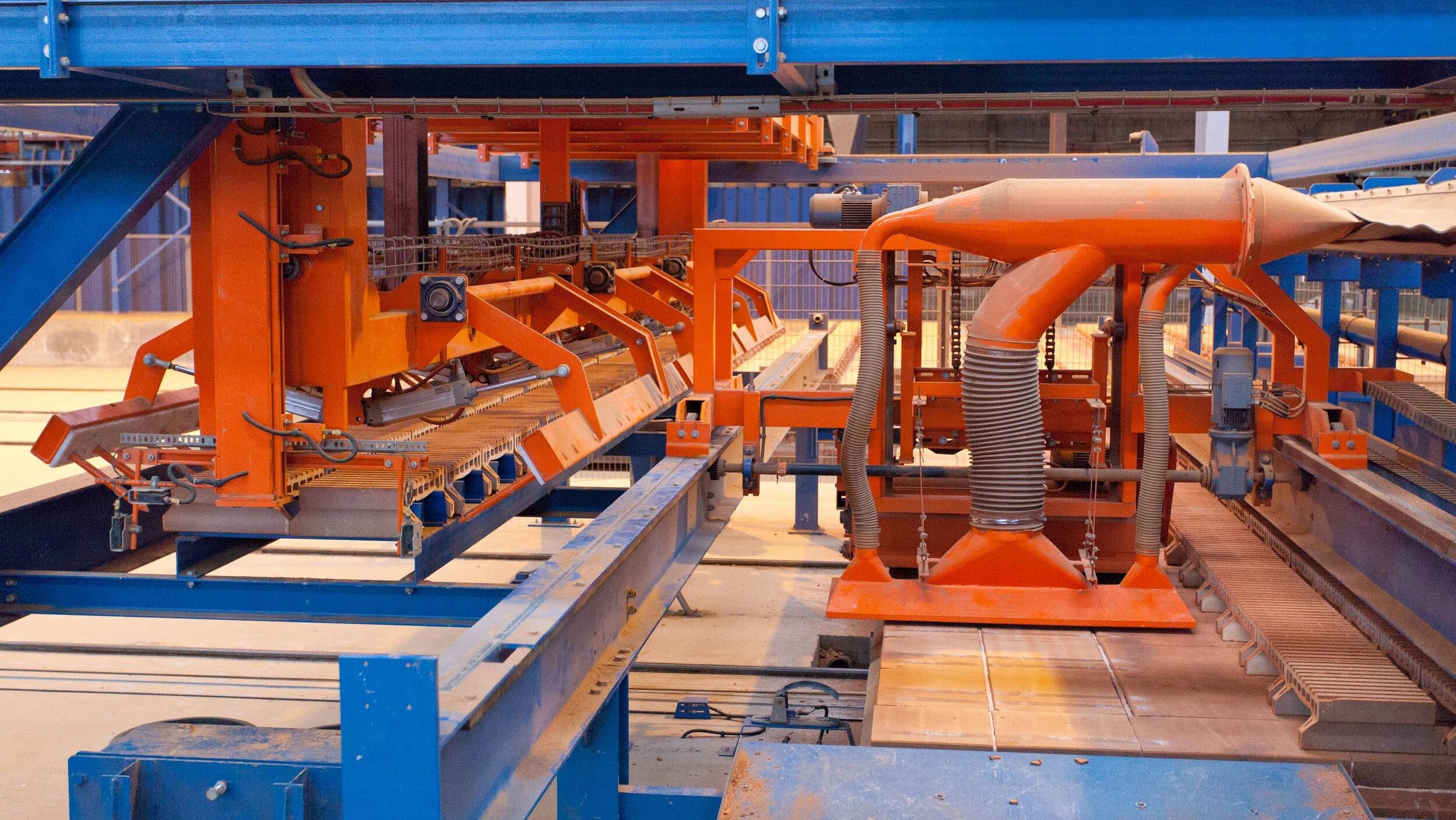 Our kiln car cleaners enable a highly efficient dusting removal. Thanks to a high-quality, non-contact vacuum system, our wagon cleaning solutions reduce stacking defects and considerably improve the service life of your wagons