Robotic wagon cleaner by ALFI Technologies
Thanks to the high-quality extractors installed on ALFI Technologies robotized car cleaners, dust and debris are removed from the top of the cars and under the deck blocks. Entirely adapted to our heavy clay production lines, this robot also enable the individual auto-centering of each deck block without moving the car (optional).
Operating at a noise level as low as possible, the fully automated cleaners improve stacking qualityand increase lifespan of refractory decks and deck blocks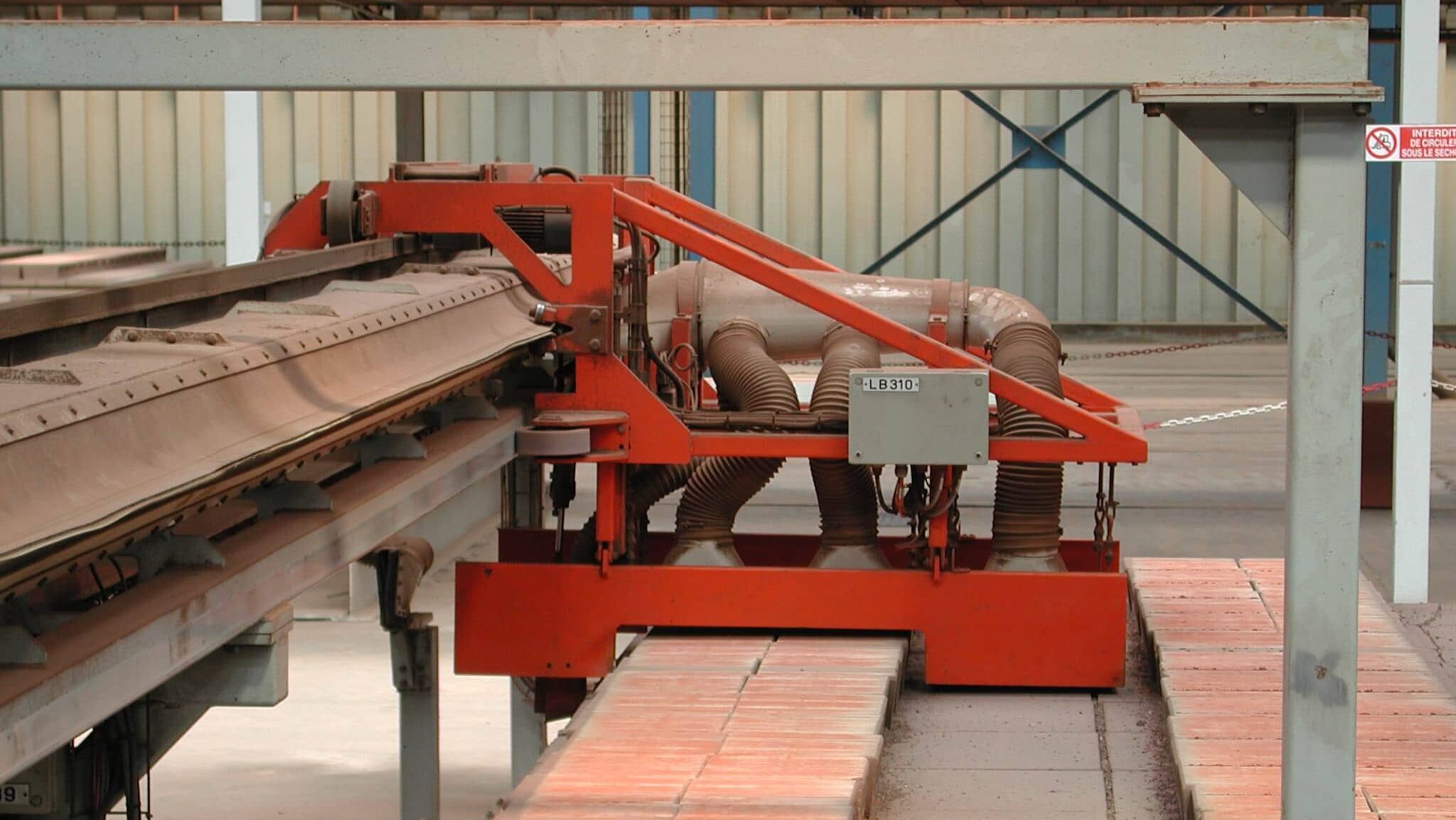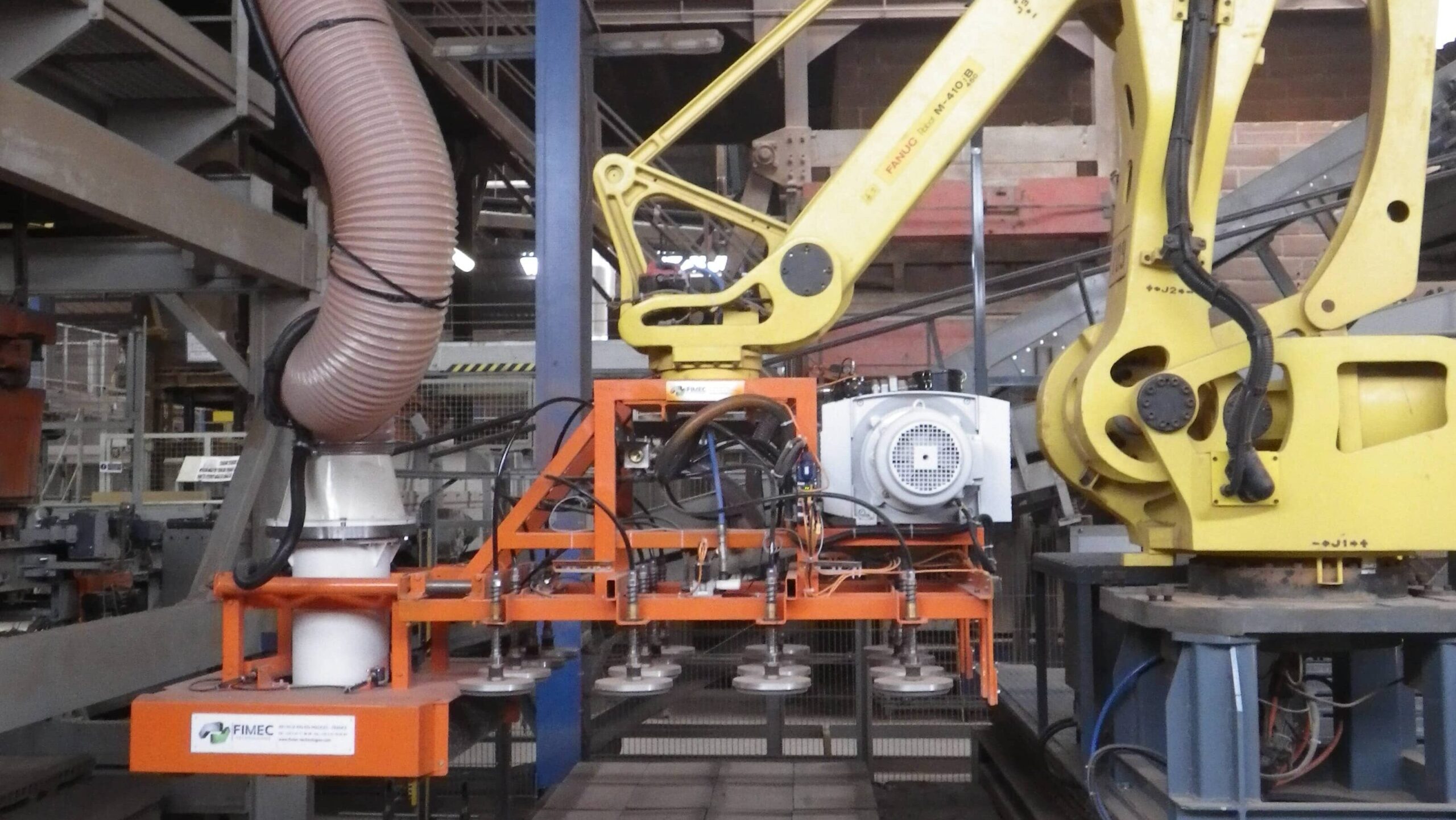 An reliable and heavy duty robotized cleaner
ALFI Technologies has designed this robotized solution to provide its customers with high reliability and flexibilitywhile giving them the possibility to reuse old robots left unused.
Our range of automated cleaners is completed by solutions fixed to a gantry or on rails. All these cleaners allow a complete cleaning of the car without moving it.
Advantages of our kiln car cleaners
Cleaning
Automatic adjustment of the cleaning level
Contactless suction
Brushing of large debris
Centering of deck blocks
Seizing by fingers or vacuum station
Individual auto-centering of each deck block
Refocusing of refractory slabs
High efficiency
Output : 6000 m³ / h
Depression : 800 mm CE
Acoustic level : < 80 dB at 1,5m