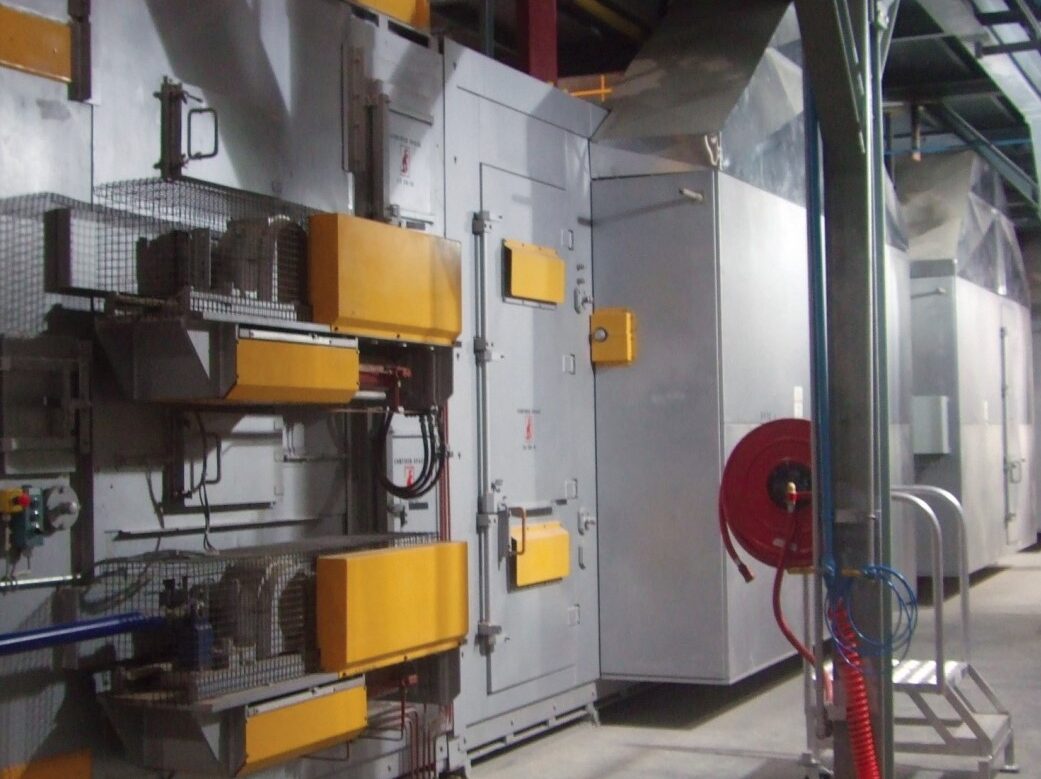 ACC curing ovens
Thanks to 45 years of experiences and 80 curing ovens installed in 35 countries, ALFI Technologies is an expert for the design of the most efficient and reliable equipment on the market.
New modular curing oven
Aeraulics and components, like fans and burners, of ACC curing ovens are designed to minimize operational costs and maintenance costs. Based on simulation and modeling at early stage of the project, energy consumption related to your product mix is optimized and guaranteed.
These values are regularly checked and the model is verified on full size tests during commissioning of the equipment. The product qualification service help to determine the best operating parameters.
Thanks to its innovative design, the width of the new ACC modular curing oven is scalable to meet new production needs.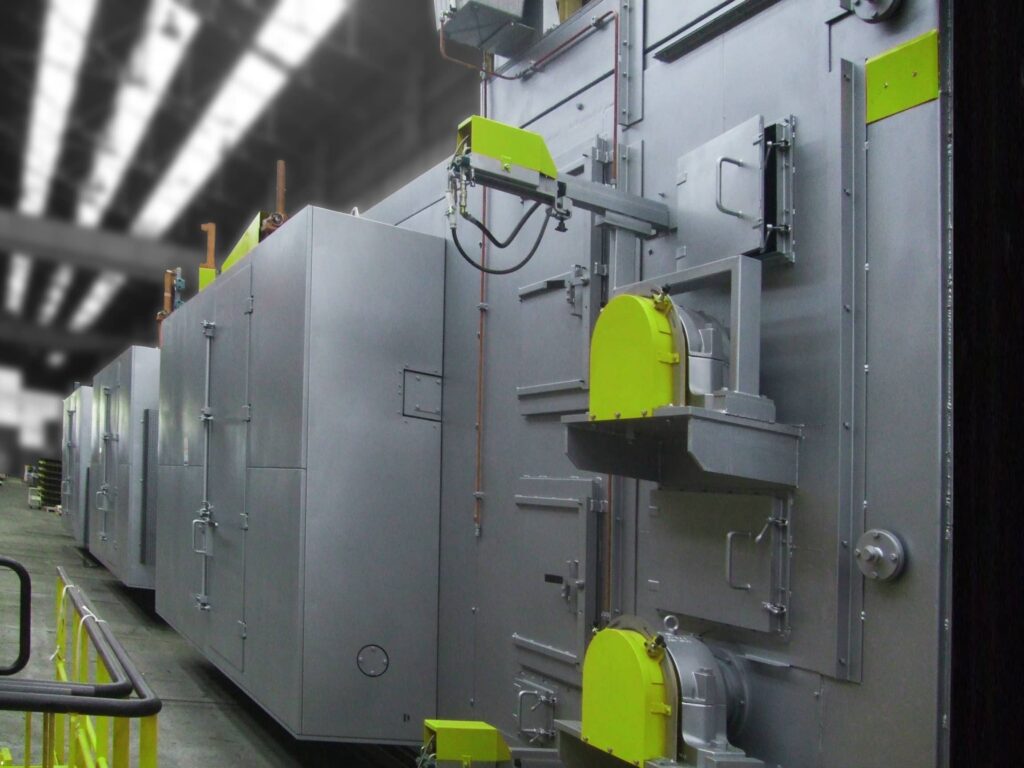 Ready for green binder
Enchanced protection of mechanical components against corrosion linked to new binders.
Energy-efficient
Monitoring of energy performance, new sealing technology.
Safe
Safety PLC including protection against fire.
Smart and connected
New interface for monitoring, production tracking software, integrated preventive maintenance.
ACC curing ovens are dedicated for technical products :
Very low density (4 kg/m3)
Very high density (240 kg/m3)
Calibrated products – flatness 0,4 mm
Skidding
Safety of the curing oven
Safety is controlled by a safety PLC
EVS to save datas and control safety functions
Surveillance à distance des paramètres de fonctionnement
Fire mist technology that guarantees a significant reduction of fire occurence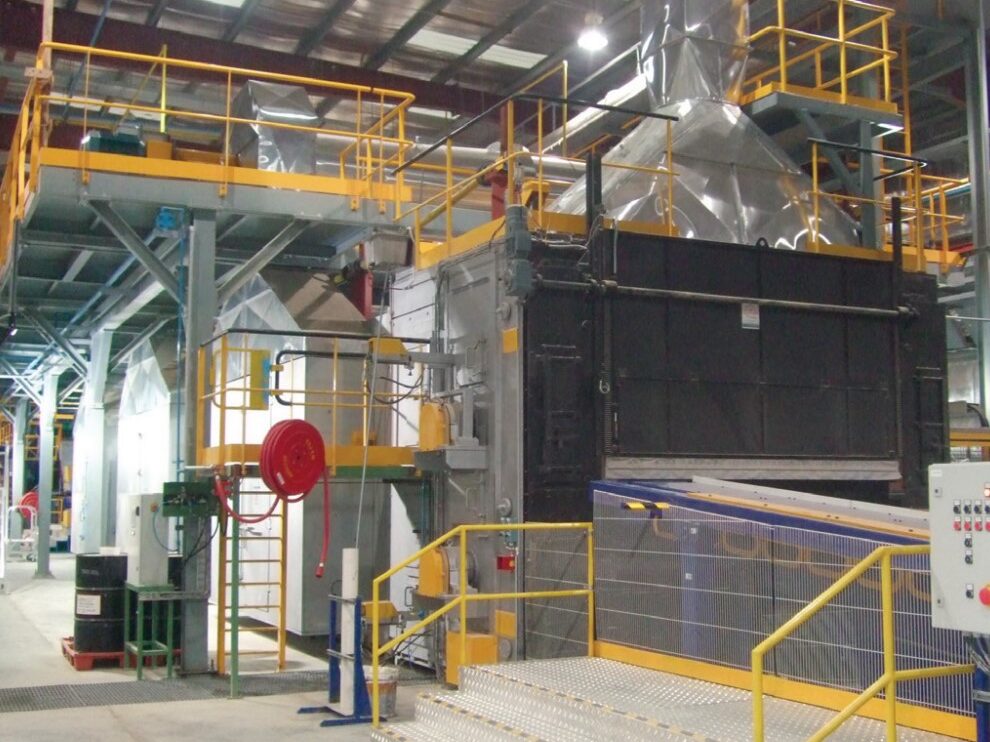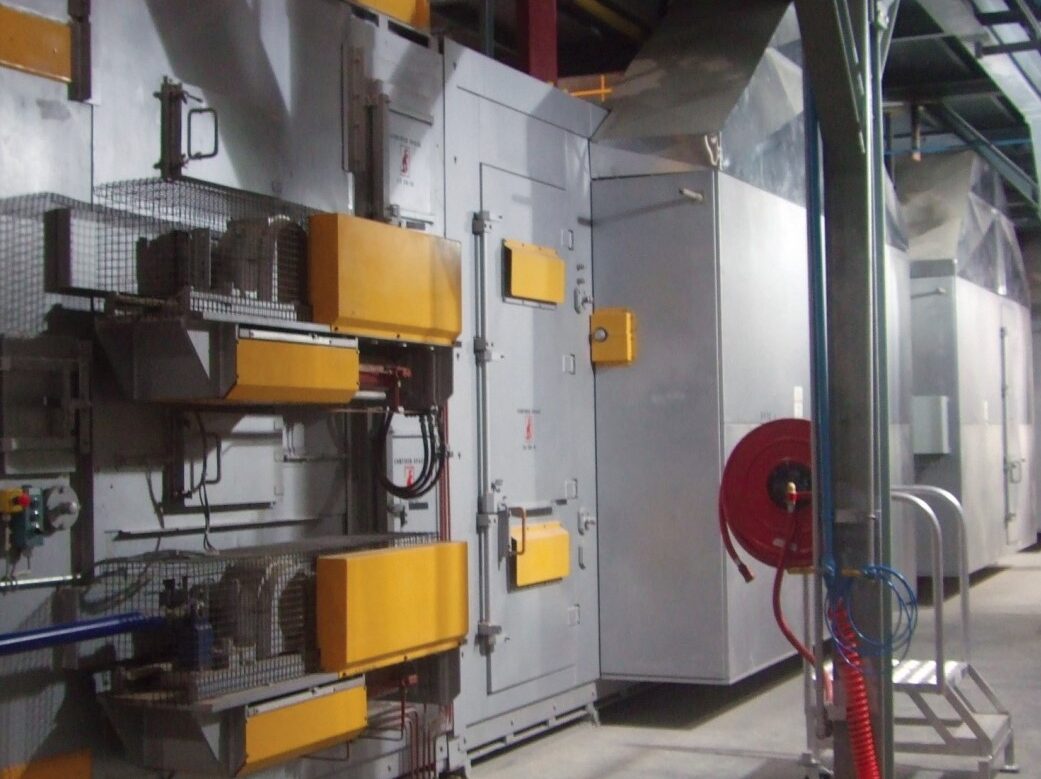 Optimized air distribution
Blowing on all the lenght of each eating zone
Reversible zones
By pass
Maintenance and operator friendly
All mechanical parts and bearings are accessible from outside. No need to wait for temperature decrease to start maintenance
Access to fans and burner skids on a platform, all parts areaccessible at operator ergonomic level.
Chain overloop control system to secure and to reduce time for starting operation.
Production data record and analysis Messaging
Communication between the operators and the machine
Production reports
Online maintenance guide
Preventive maintenance
Predictive maintenance