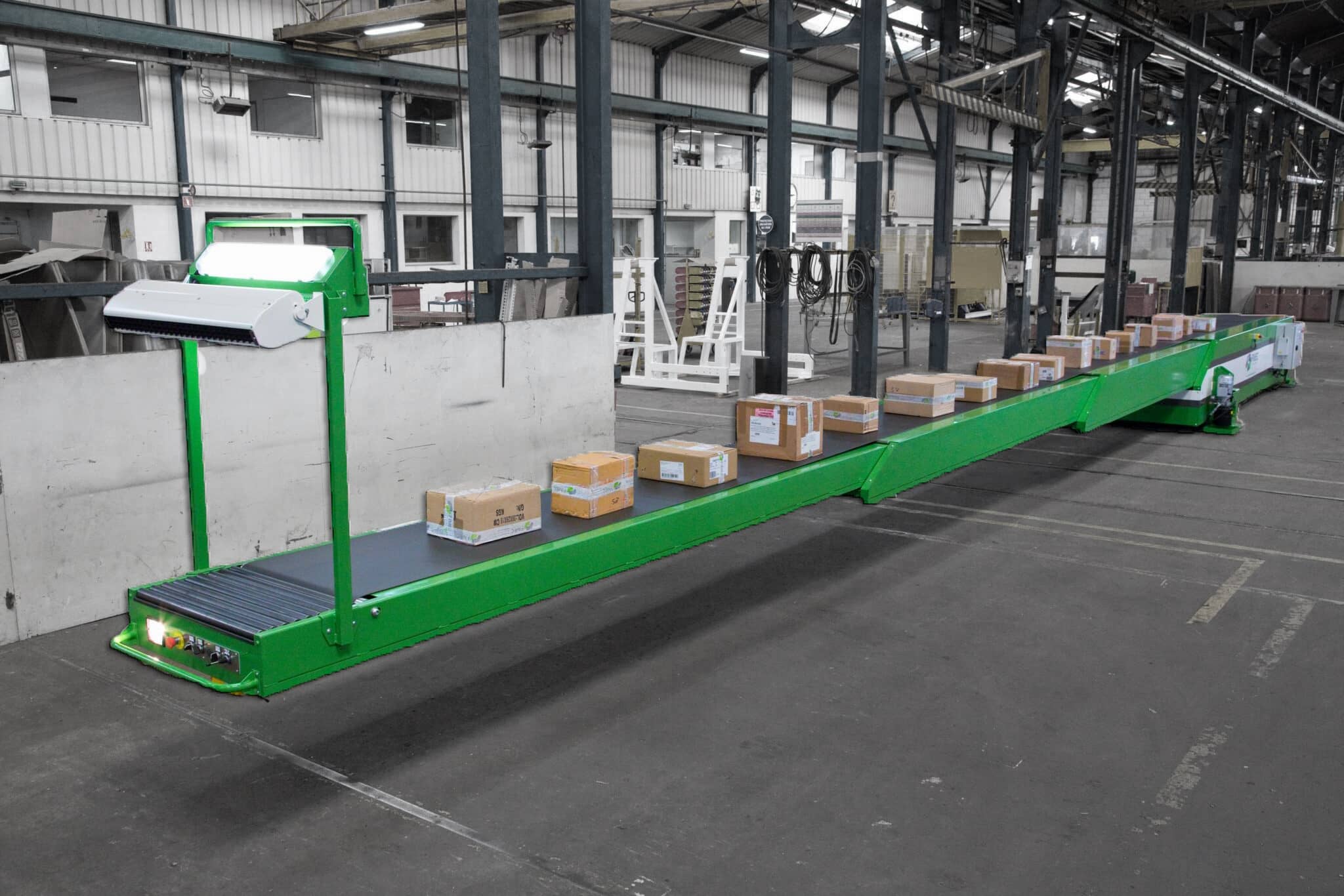 Large dimension telescopic conveyors
ALFI Technologies has developed a large range of telescopic conveyors for parcel loading. They ensure a total control of parcelss flow in logistics centers.
Telescopic conveyors for HEAVY LOADs
This extendable conveyor is used to load or unload parcels into truck trailers. Its belt goes inside the trailer as close as possible to the operator. The operator can easily place the packages on the mobile belt.
This type of conveyor is used by companies that need to unload or load heavy loads up to 100kg per linear meter. The telescopic conveyor boom extends to fit inside the trailer. They can be used to load or unload parcels.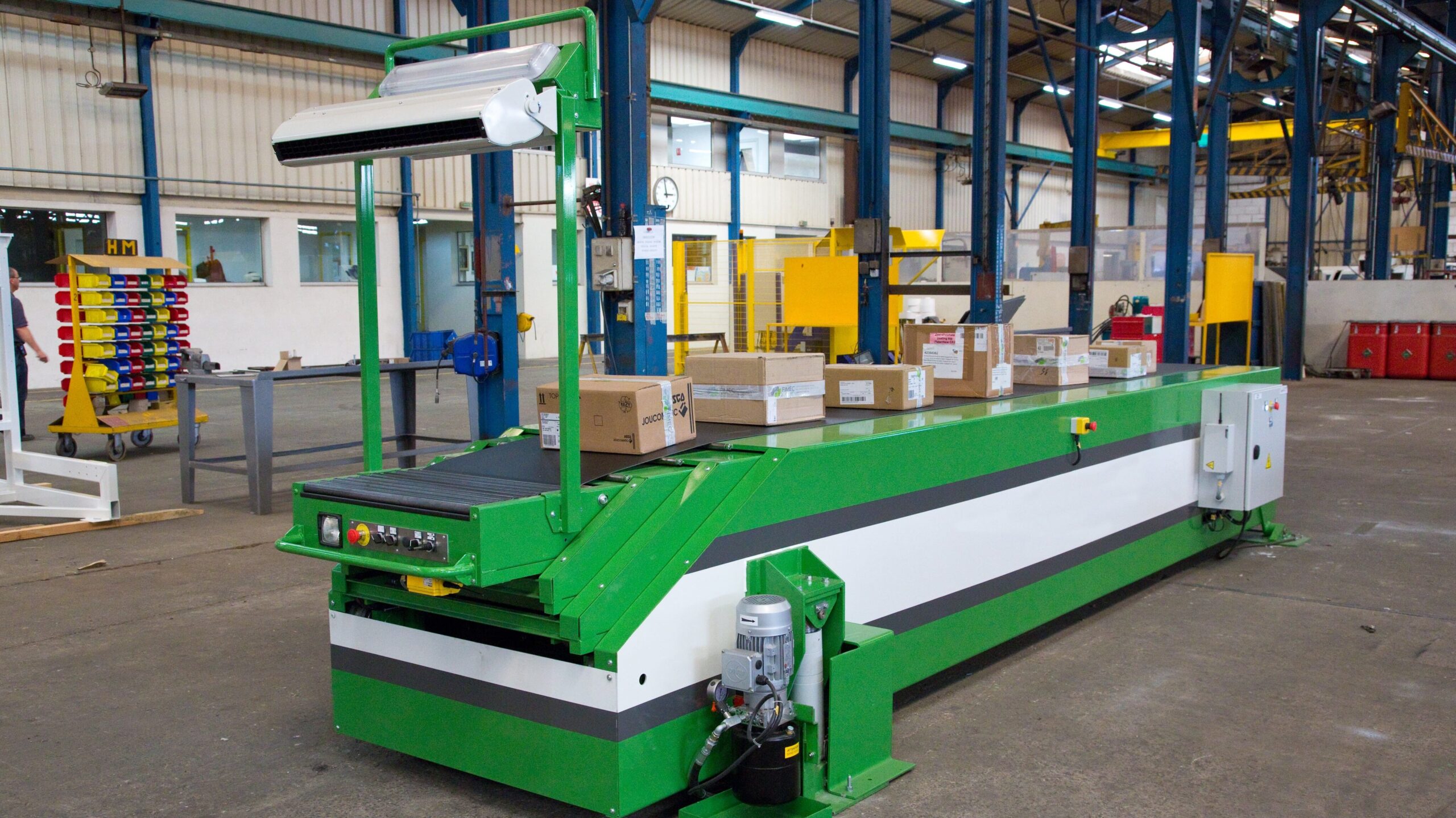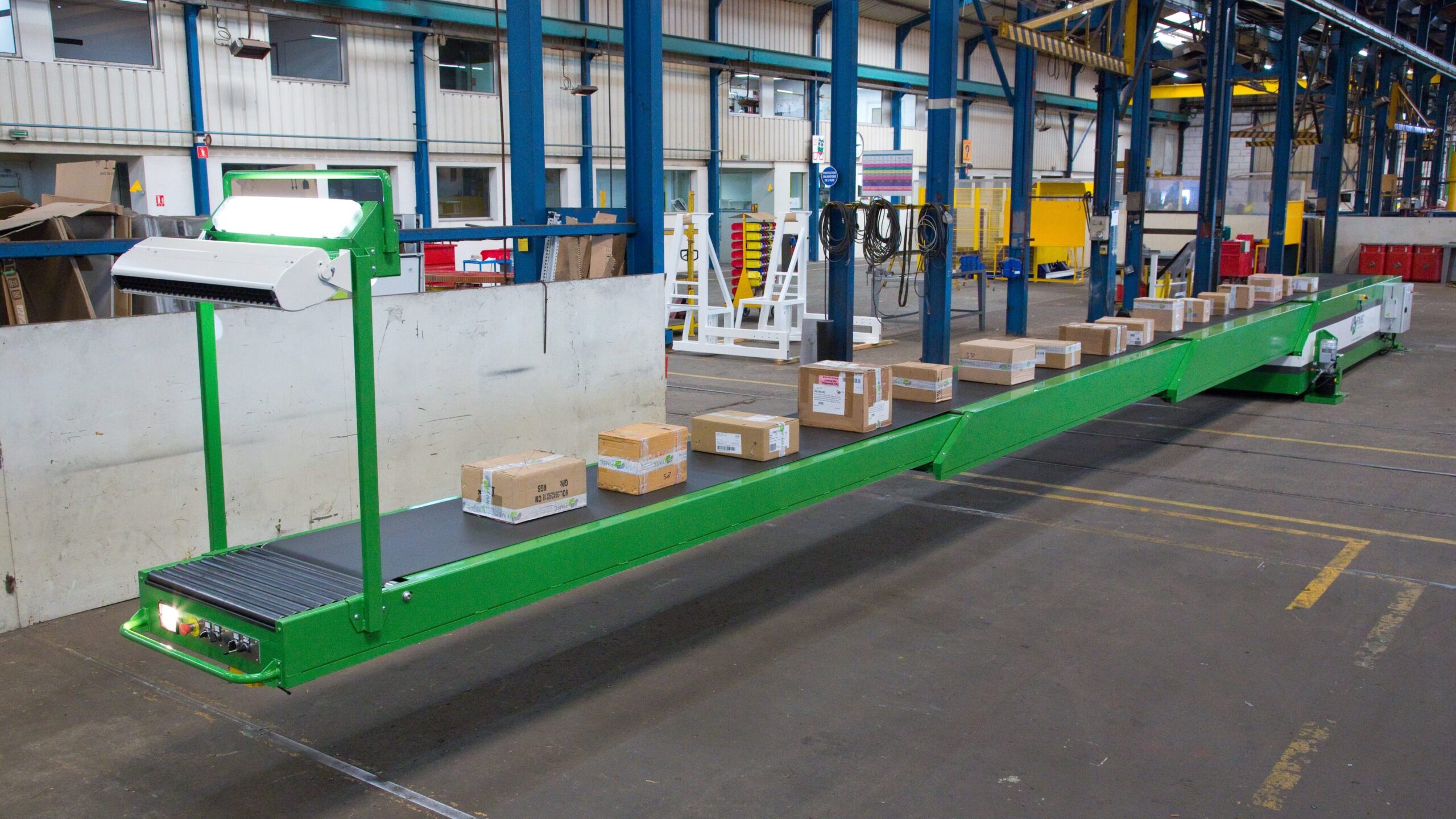 Heavy duty telescopic conveyors
ALFI Technologies proposes the highest standards for the best reliability on its full range of equipments, some of our telescopic conveyors are still in service after more than 25 years of intensive use.
Our boom conveyors are built for continuous work in hard conditions, they contribute to reduce loading and unloading times. Then, they improve work conditions on transport and logistics sites.
We also propose a large range of options suitable for all our boom conveyors: movable on rails, hydraulic lift, side guides…
Different widths available
The choice depends on the scope of your products or parcels. It changes the footprint of the equipment.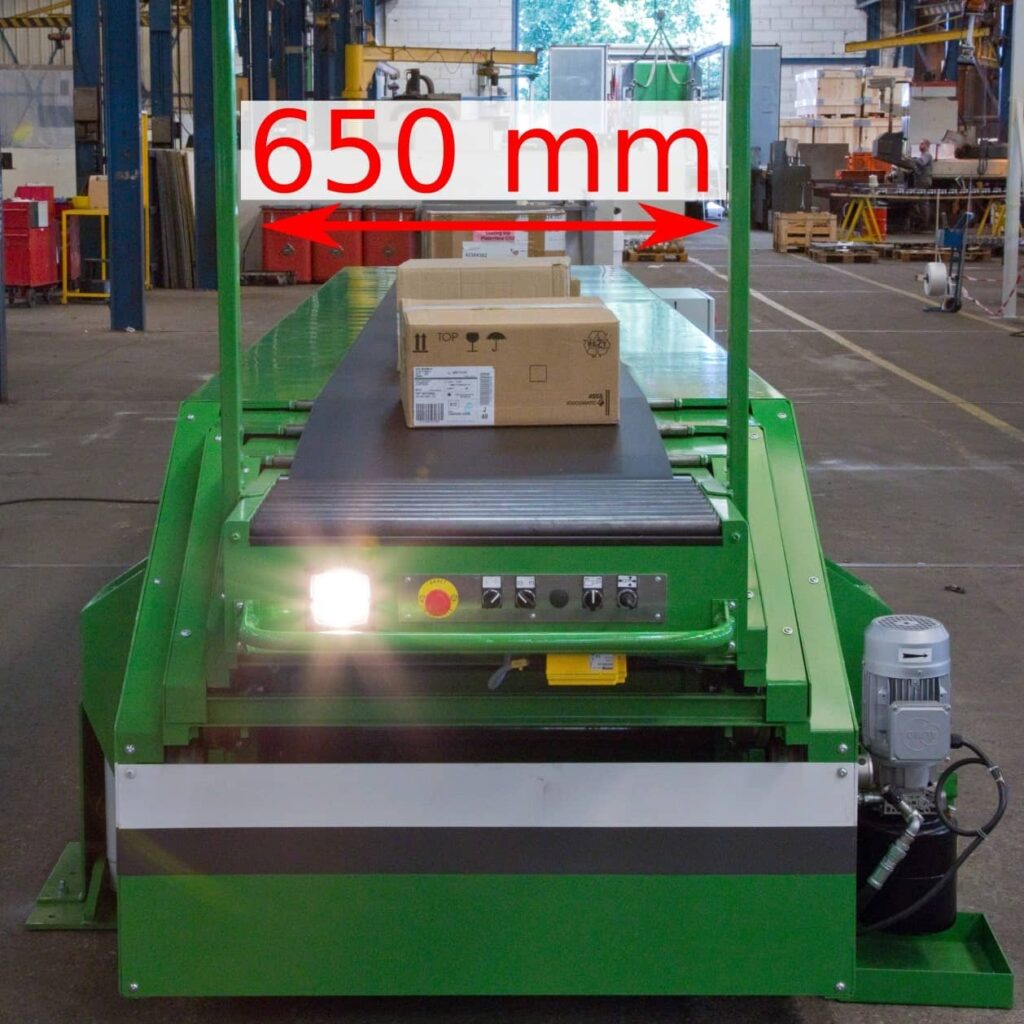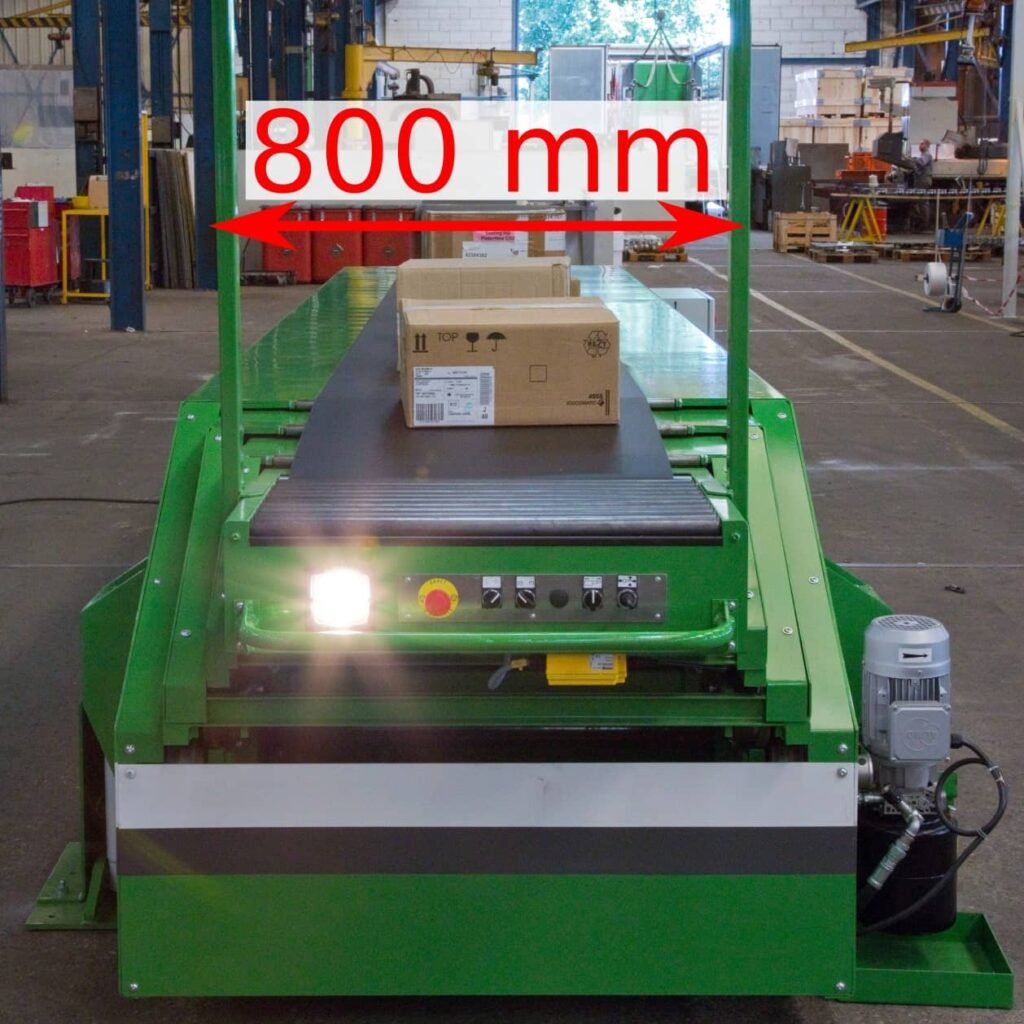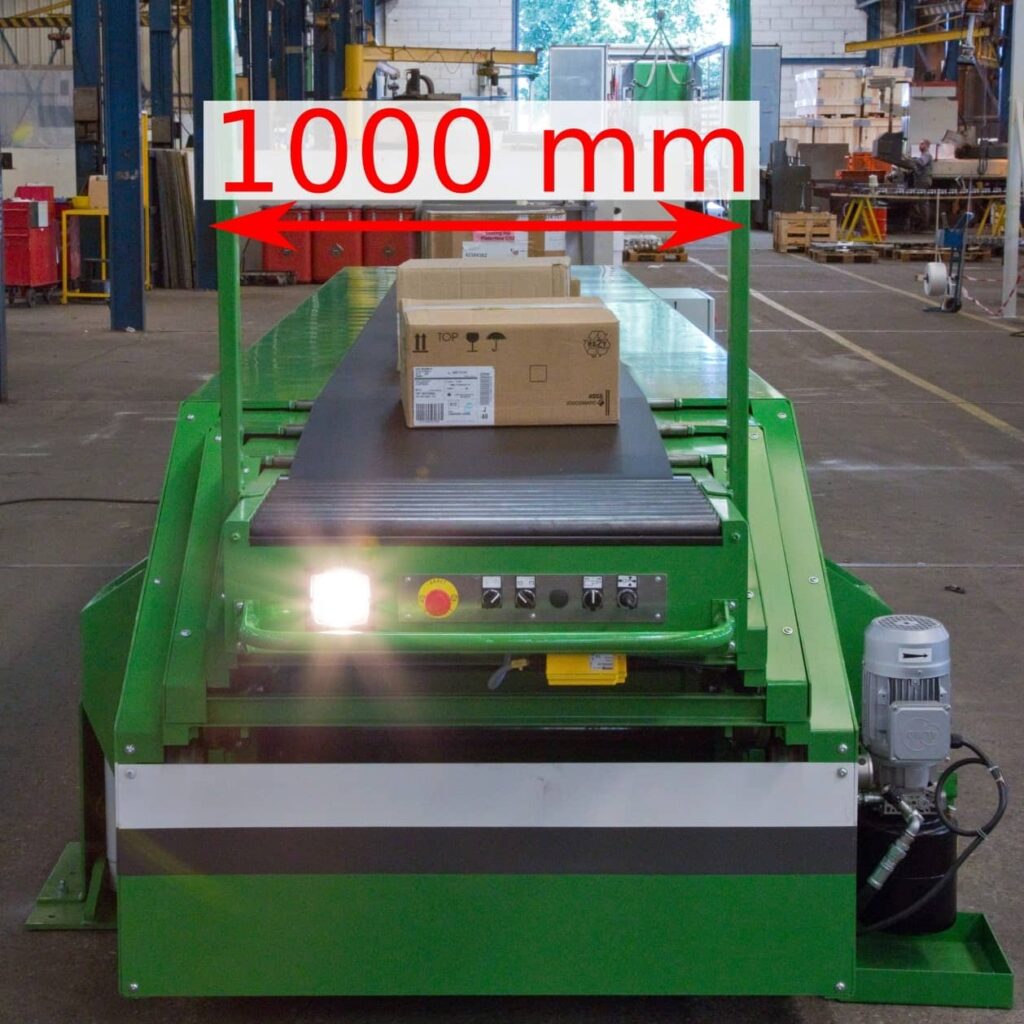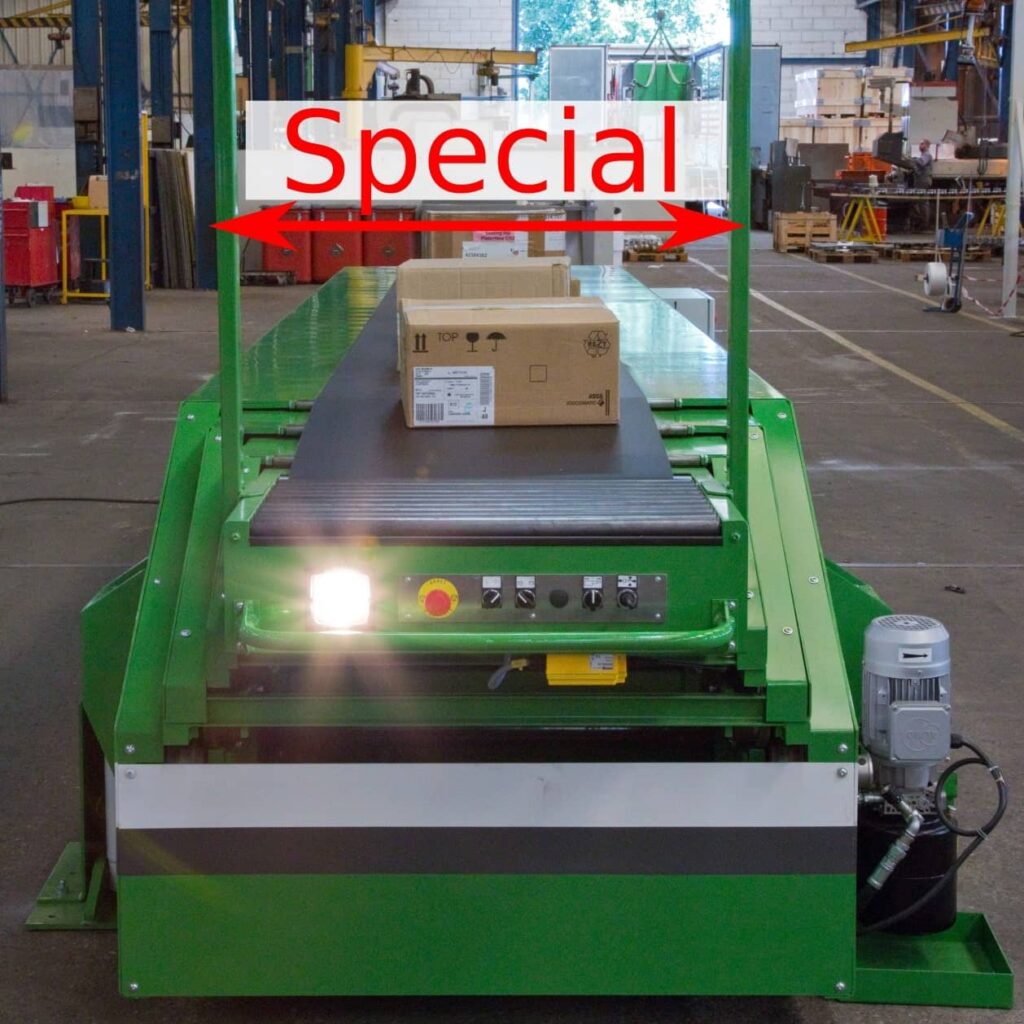 Technical features of our telescopic conveyors
Unit Load Device (ULD)
Load : 100 kg/ml
Power : 3,5 kW
Belt's speed : 18,5 m/mn
Boom's speed : 16 m/mn
Additional equipment
Extraction conveyors
Lateral guide
Lateral translation
Lifting conveyor
Heater
Services
On-site maintenance
Remote & video maintenance
Rental solutions
Refurbishing