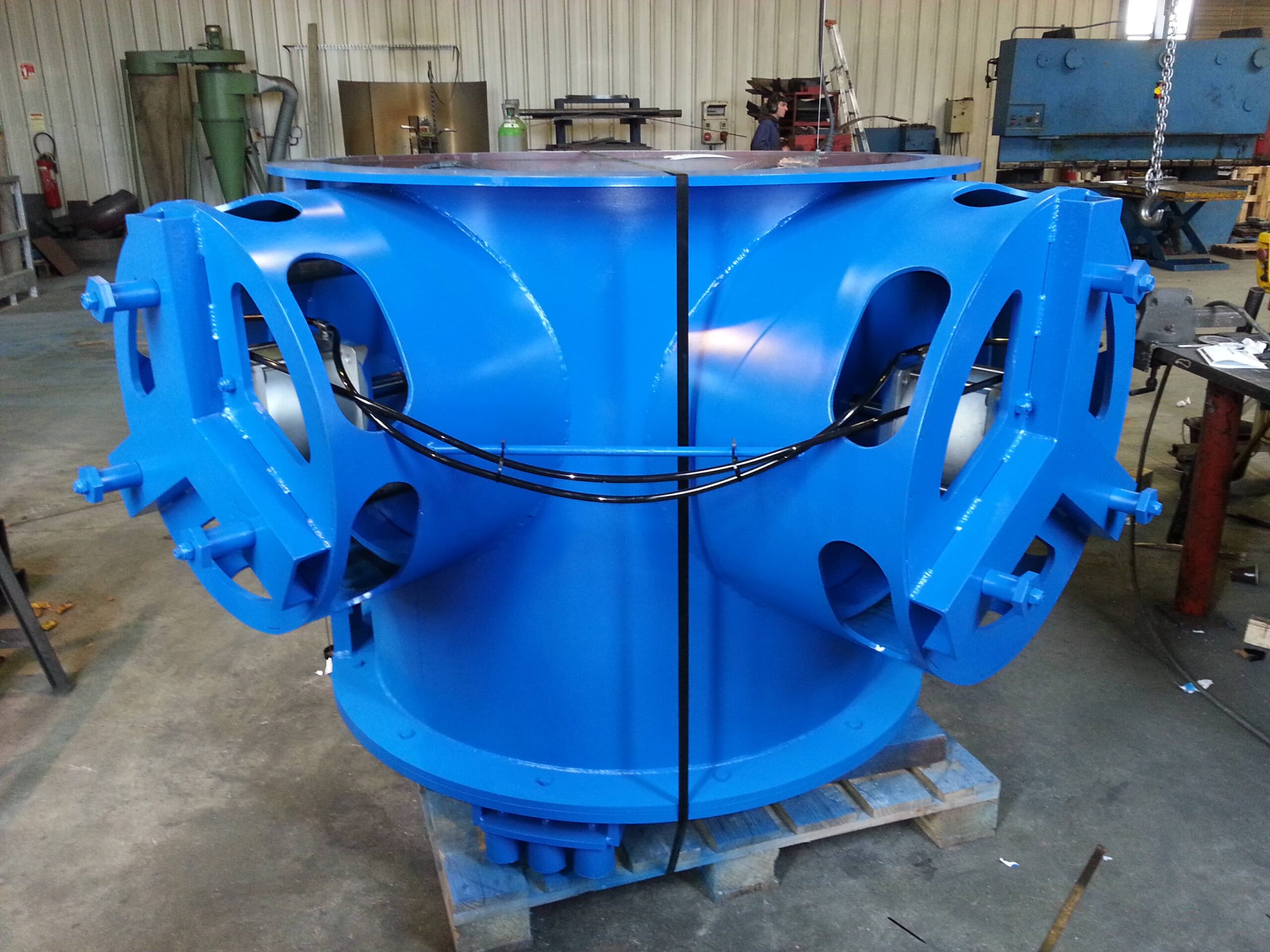 Chaudronnerie Savoyarde special molds
Our design office located in Marigny-Saint-Marcel (formerly CHAUDRONNERIE SAVOYARDE) develops special patented high-tech molds, including one concerning the positioning of reservations to guarantee its sealing.
Chaudronnerie Savoyarde: the brand of more than 40 years of know-how!
Our molds for prefabricated products meet the needs of various markets, often related to the sewerage industry (pipes, manhole columns, manhole bases, reduction cones, for wastewater or rainwater).
CHAUDRONNERIE SAVOYARDE's molds can be integrated to our concrete production lines with deferred demolding. Our molds can also respond to specific applications for "ad-hoc" projects. In this case, they are often similar to prototypes (eg waste containers, acropods) ; these are customized product where the creative and technical skills of the mold manufacturer are critical.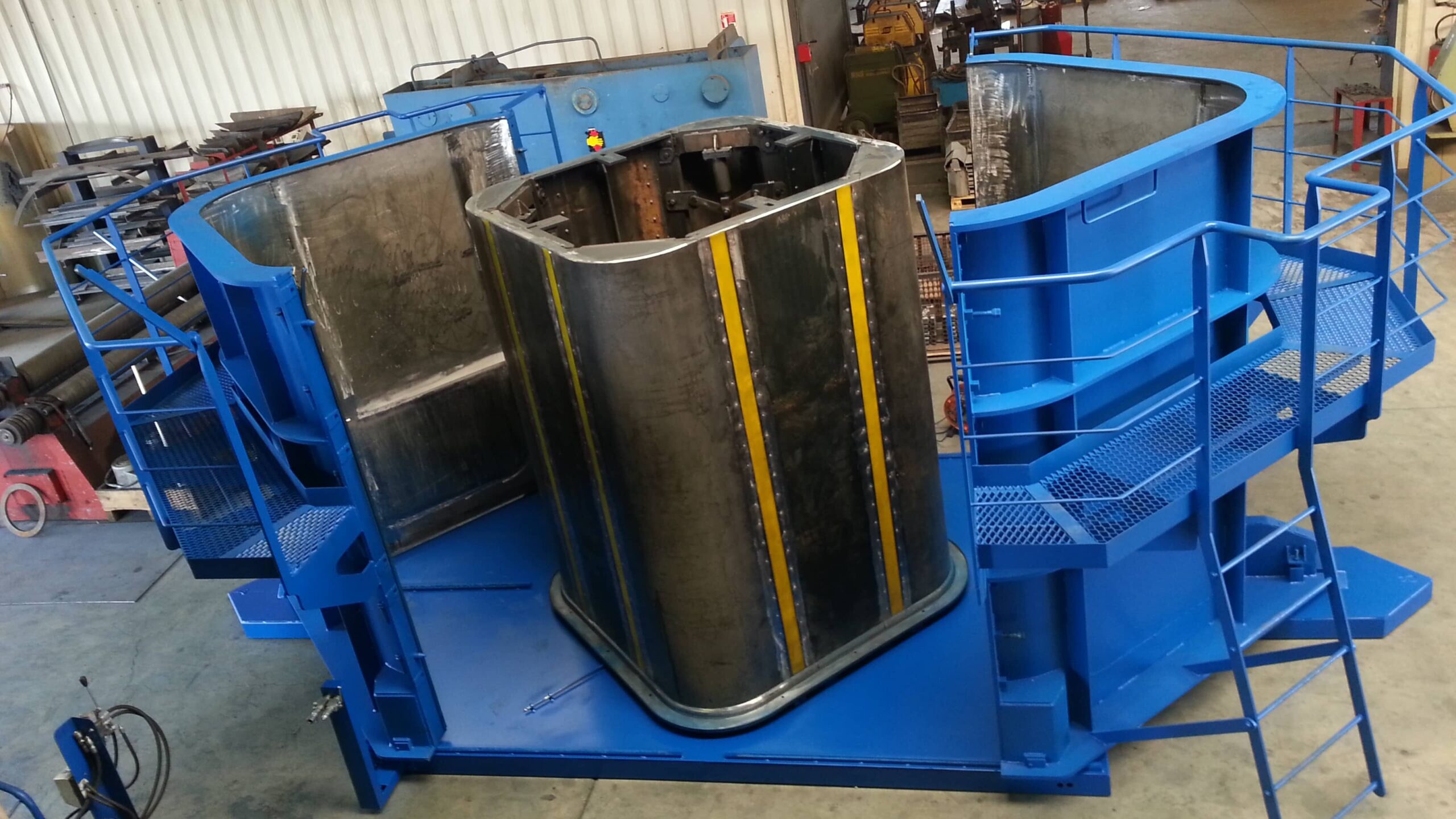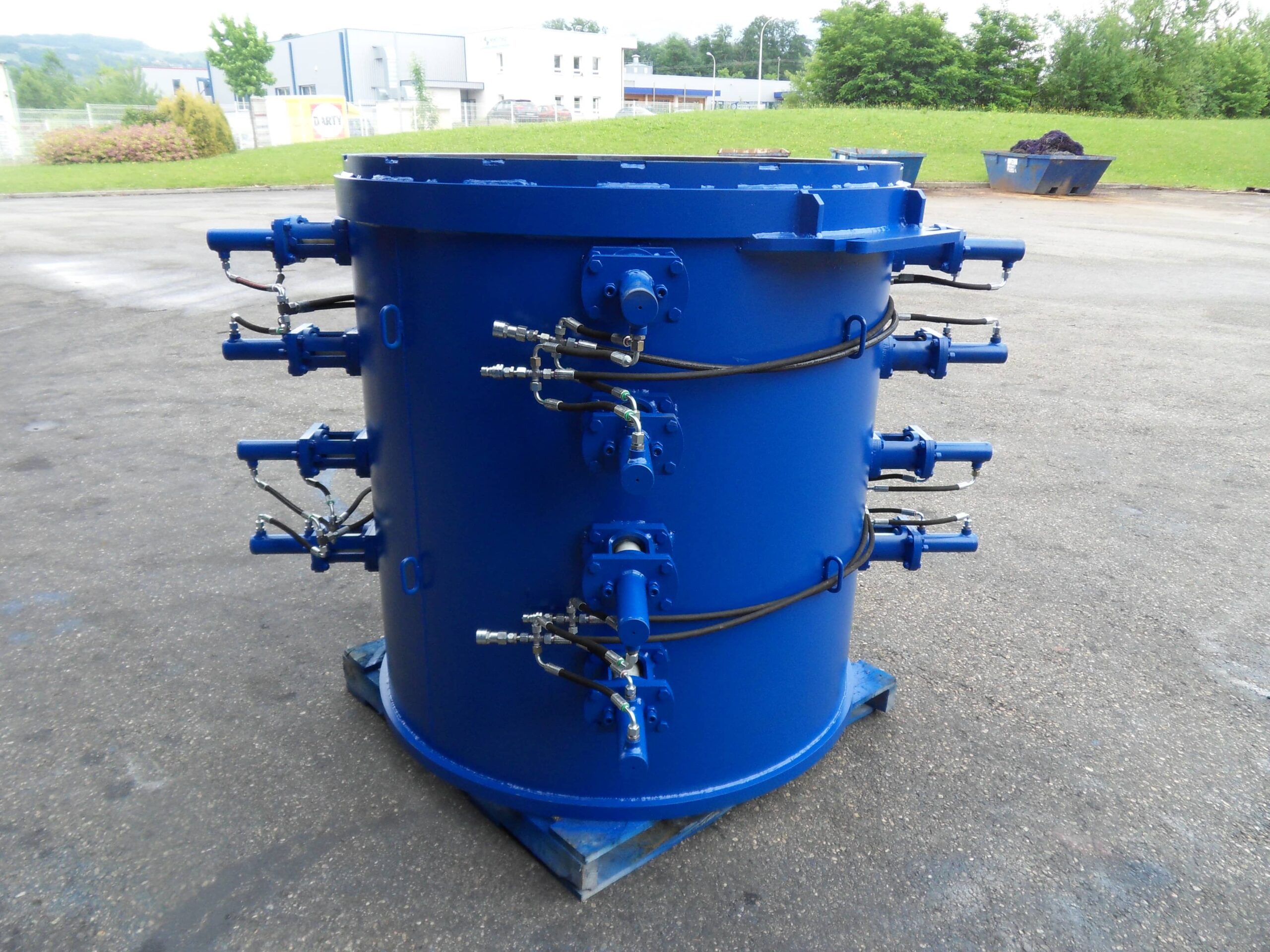 Respect of products' geometry
The mechanized opening of the envelope and the retractable core equiped with an hydraulic device that has a uniform force management guarantee a strict respect of the geometry of the products and eliminate post-molding deformations. This is essential for the production of products for applications where tightness is a must (pipes, manholes, sight columns…).
The importance of high-tech molds
The impact of molds is predominant on the quality ofconcrete prefabricated elements, on the respect of the initial specifications (regulations or specificities),but also on the productivity and the profitability.The numerous possibilities offered by concrete require highly technical molds to be exploited.
Products that can be manufactured with our special molds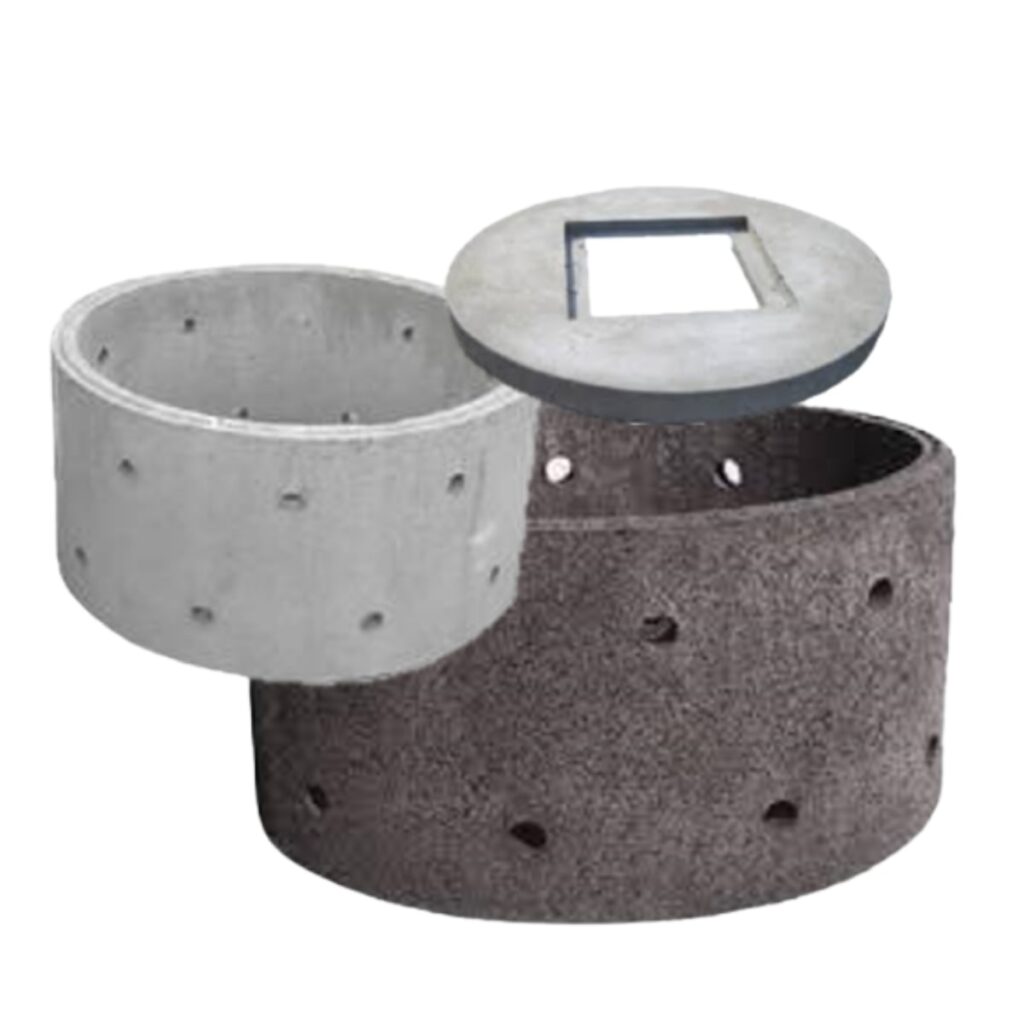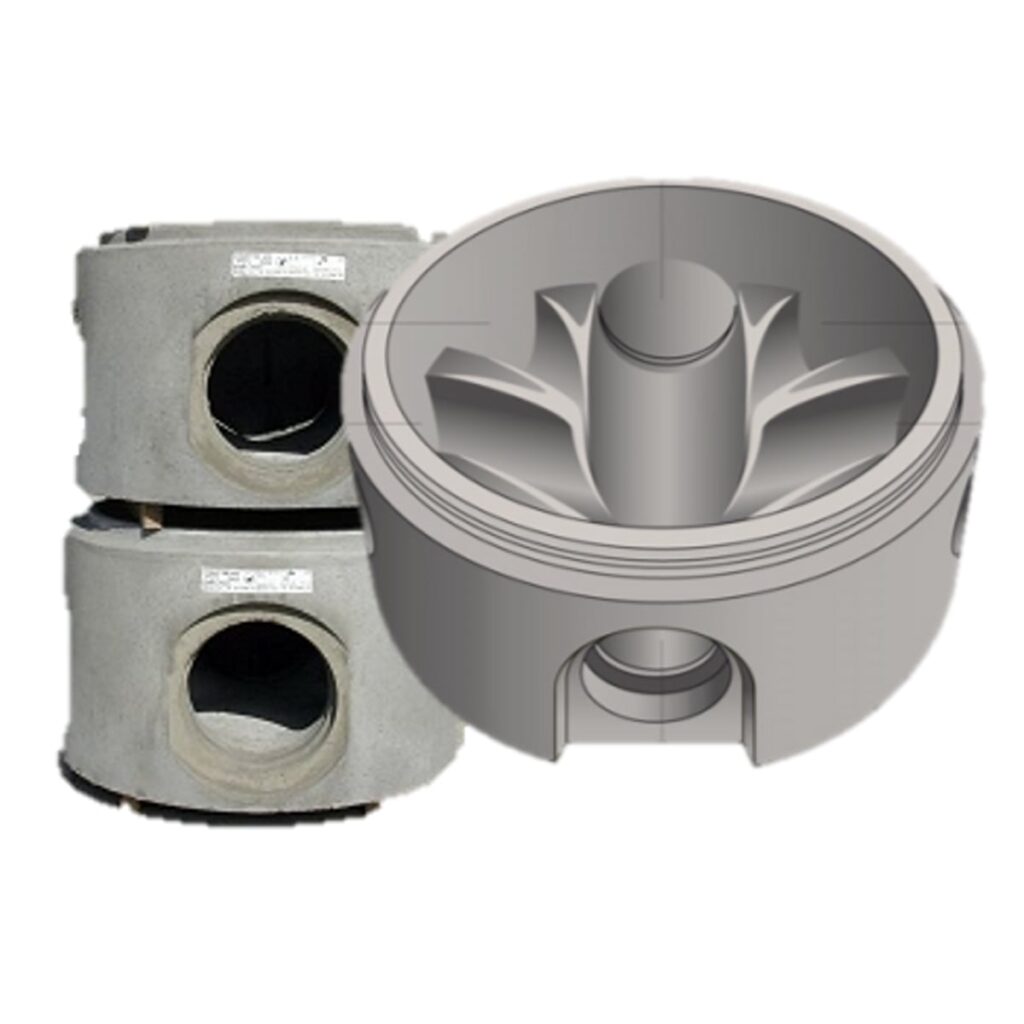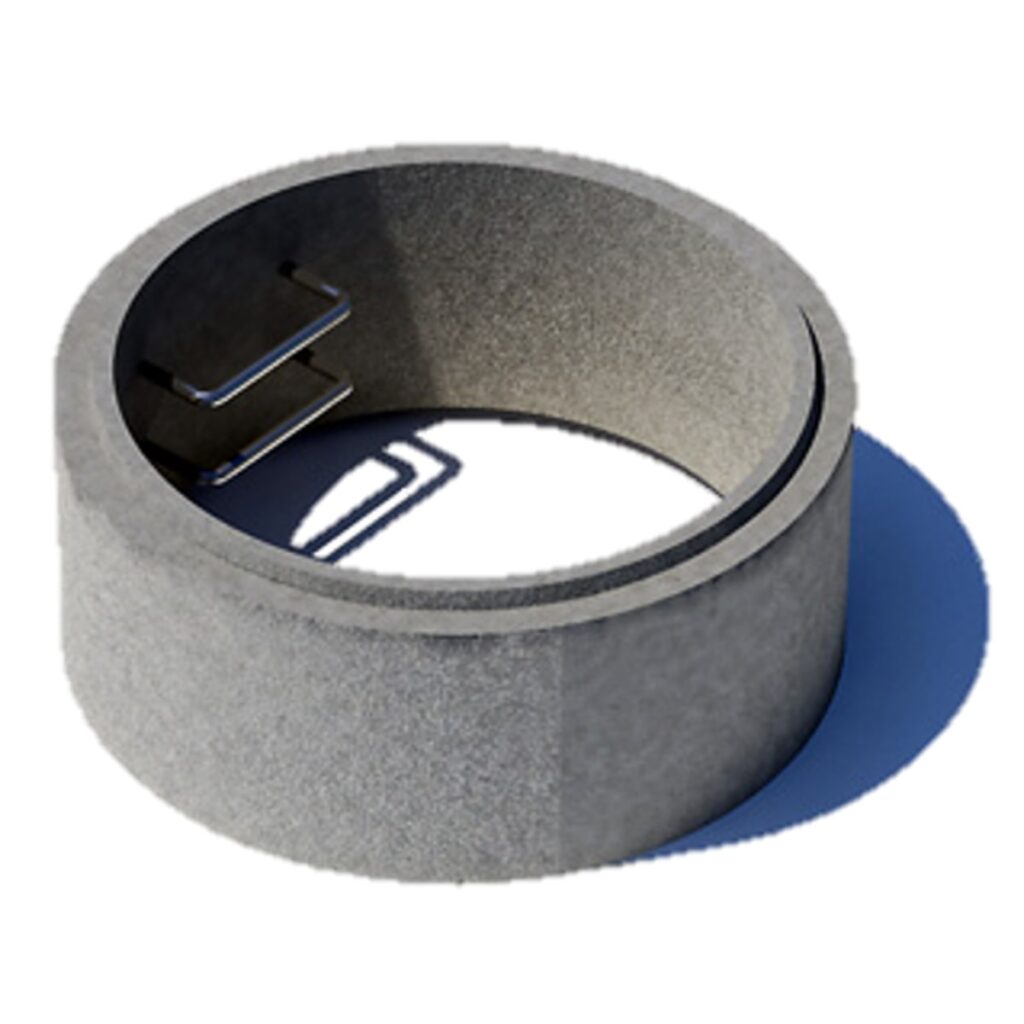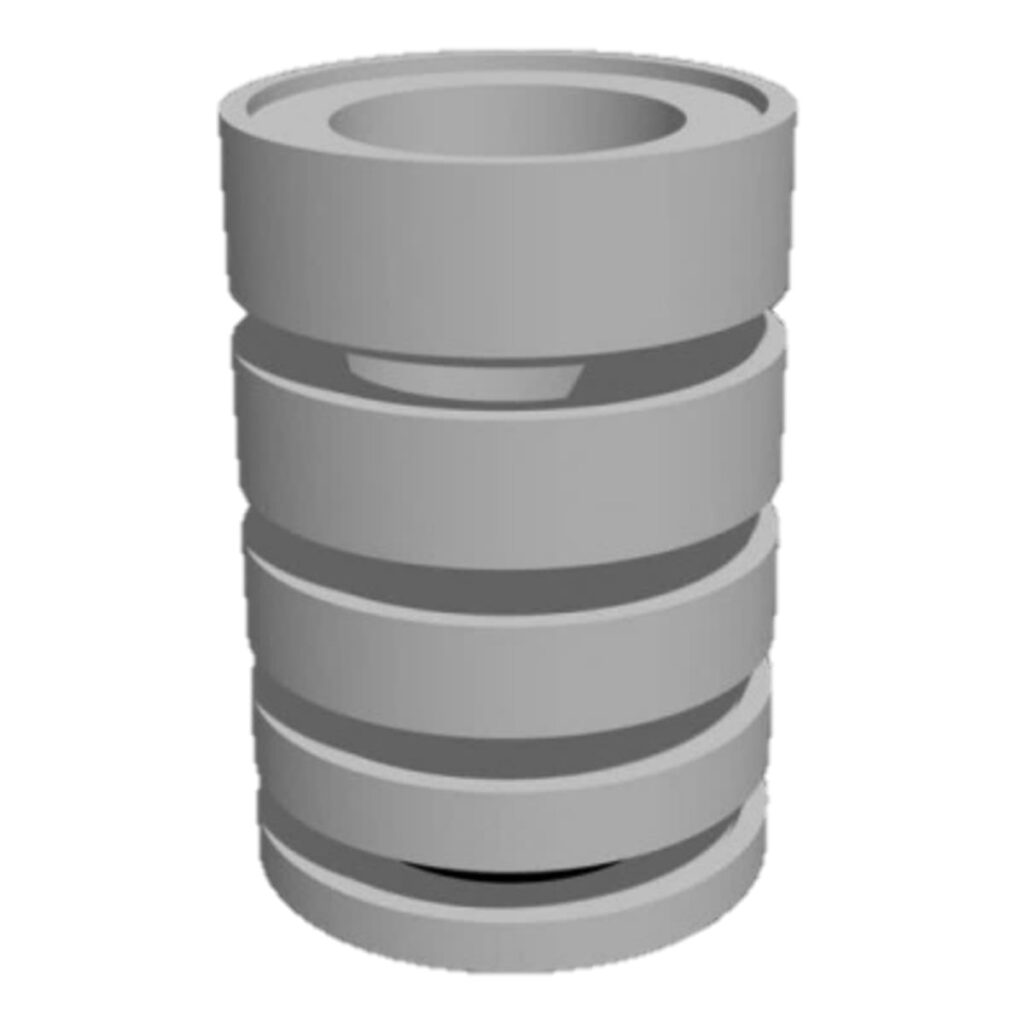 Automated demolding
Entirely mechanized and according to your specifications, the CHAUDRONNERIE SAVOYARDE moulds do not require any manual intervention for demoulding.
The molds developed by ALFI Technologies for prefab are suitable for deferred or immediate release and for all types of concrete:
Vibrated firm concrete or self-placing concrete
Reinforced concrete (by plastic or irons)
Reinforced concrete with fibers (steel or structuring synthetic fibers)
They meet the specifications of several production technologies :
With or without vibration (stirring, vibrating table, special machines vibration integrated in the mold…)
With or without flipping/reversal
With or without tapering
On a pipe machine, a manhole machine whatever their origin, manufacturer or age