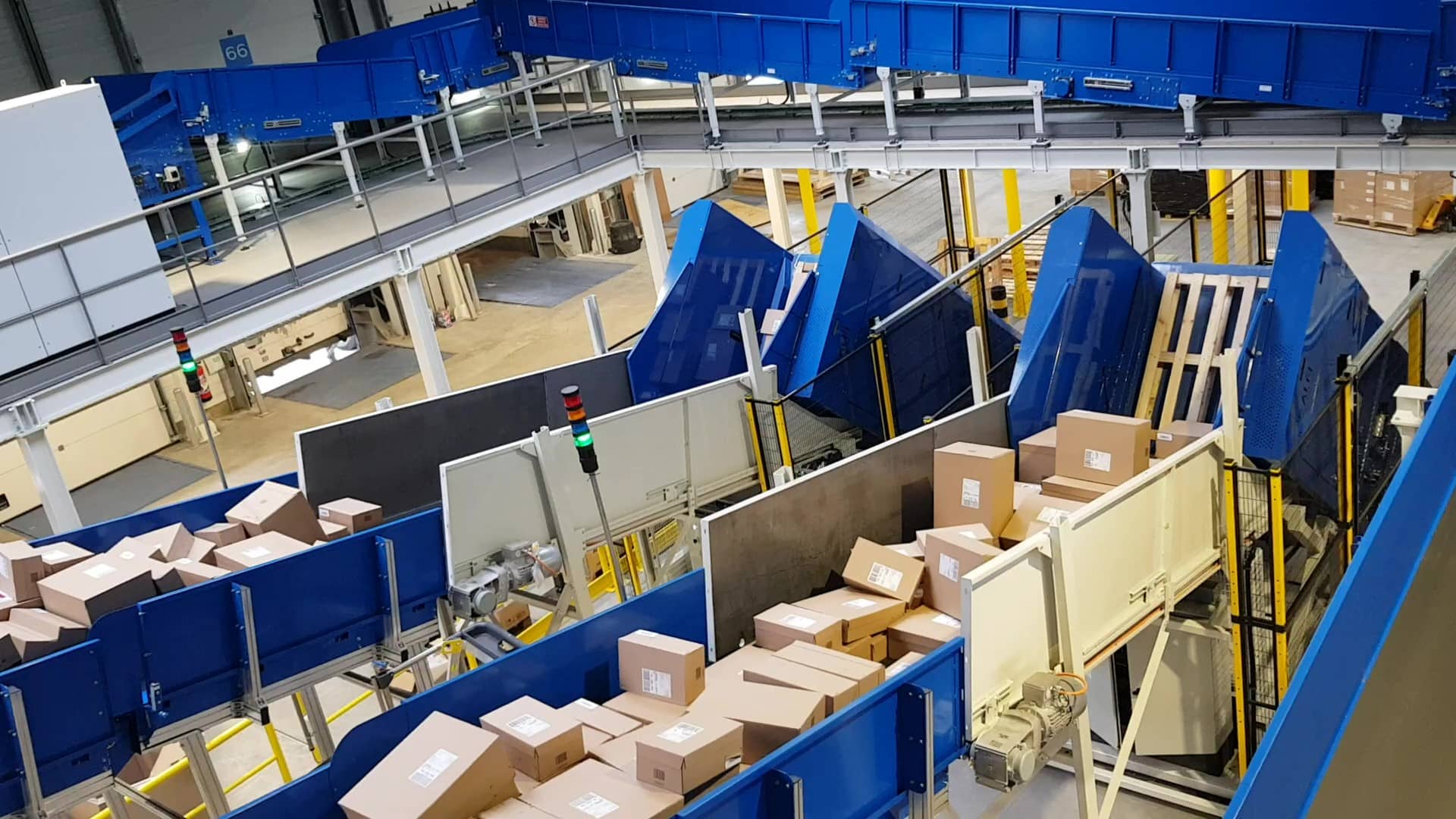 U-CARE P : Unloader for parcel pallets
100% electric pallet unloader
The U-CARE P unloader is fully electric and guarantees the smooth depalletizing of parcels. It is used by all sorting centers which receive parcels and packages placed on pallets whichi need to be transferred to a singulation line.
After inserting the pallet into the tipper, the U-CARE P rotates at 50° and the pallet is lifted by the plateform. Parcels are then gently unloaded onto the receiving conveyor.
The U-CARE P tipper has an innovative and unique process that carefully unloads parcels, which slide off inclined pallets.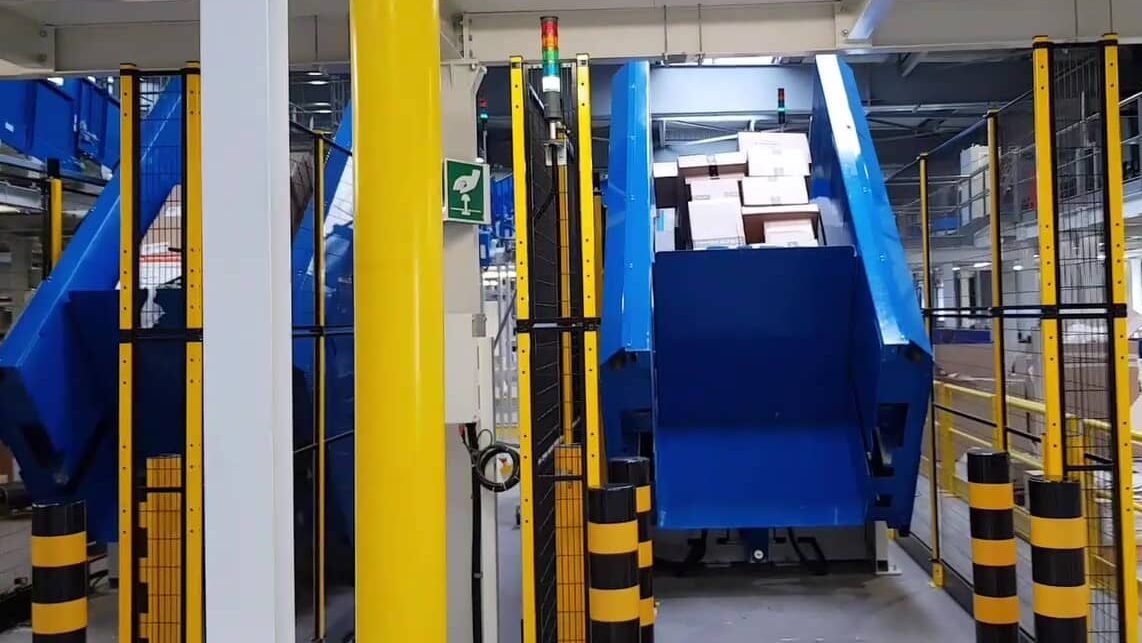 Why choosing ALFI U-CARE P tilter ?
The U-CARE P is our gentlest solution for unloading parcel pallets. With dozens of machines installed around the world, we acquired unique experience with our customers which has enabled us to make this titler both reliable and efficient.
Our U-CARE P considerably reduces the risk of damaged parcels. Indeed, the packages do not fall, so there are no shocks on the carboards. It is therefore possible to unload fragile products.
This equipment offers a quick return on investment : an ALFI Technologies' U-CARE P only needs half an operator to work. It replaces the 4 operators usually required to unload pallets manually. The ROI is less than a year.
Advantages of our U-CARE C unloader
Silent
The U-care P tipper is particularly quiet, less than 70 DbA. It allows operators to work without headphones and earplugs.
2D flow
The parcels are unloaded in slices, a 2D flow is created which improves the singulation of the parcels.
Energy efficient
The U-CARE P consumes an average of 2 KW/hour, 3 times more economical than a hydraulic unloader.
Increased lifetime
Equipped with a strong and reliable geared motor, the machine wears out less quickly than a hydraulic unloader.
Low maintenance cost
Compared to a hydraulic unloader, the U-CARE P requires very little maintenance (1 to 2 times per year). You do not need a hydraulic expert on site. This corresponds to a saving of more than 40%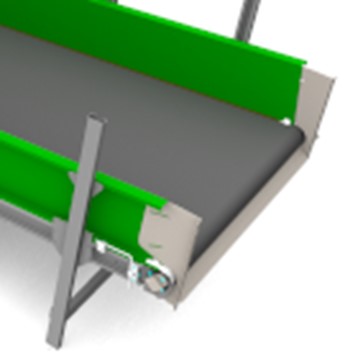 Easy to integrate
The U-CARE C is completely autonomous and can operate with just the power cable. The end of the conveyor is designed for an easy integration into your conveyor line.
Fast
The cycle time is 35 seconds per pallet unloading, from the start of the cycle to the return of the tipper at its original position. You can unload up to 60 pallets per hour, which is 20 times faster than manual unloading.
Easy to use
Only one button is needed to use the tipper, operators do not have to consult the HMI. The maintenance interface is easy and optimised.
Technical features of the U-CARE P
Specifications
Nominal flow rate: 1 cycle / min
Rated power : 10 kW
Energy : electric
Unit Load Device (ULD)
Length : 1300mm max
Width : 1200mm max
Height : 120mm min to 2200mm max
Tipped payload : de 600kg à 950kg
Combined equipment and services
Reception conveyors controlled by the unloader
Peripheral protection
On site / remote / video maintenance
Remote control