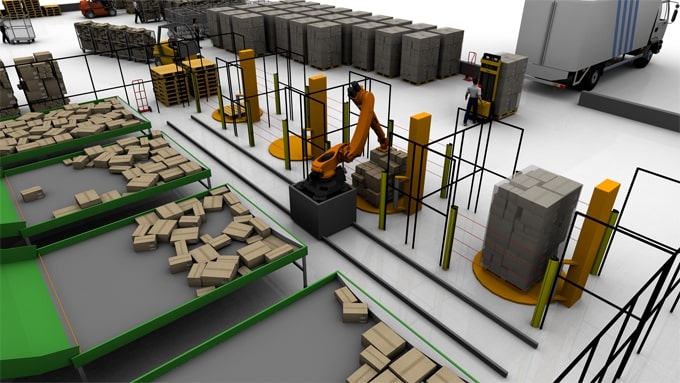 PACKTRIS palletizing robot
PACKTRIS® is one of the newest solutions developed by ALFI Technologies for parcel handling. Patented, the concept has been designed to automate and improve the long and difficult manual loading process of parcels with various sizes.
Robot for automated palletizing
By analyzing parcels' dimensions with a 3D camera or pre-selected data, this robotized process eliminates the risk of operator injury, minimizes package damage, eliminates the risk of loss and optimizes the loading of trucks.
An AI for parcel selection
The solution developed by ALFI Technologies combines an intelligent bulk parcel selection algorithm and a palletization calculation to stack packages of different sizes and optimize pallet loading.
The advantages of the PACKTRIS® solution
Automated stacking operations
Accelerated palletizing process
Respect of the integrity of parcels
More dense and optimized loading
Elimination of risks related to human handling of heavy packages and high stacking
Compatible with our parcels singulation system