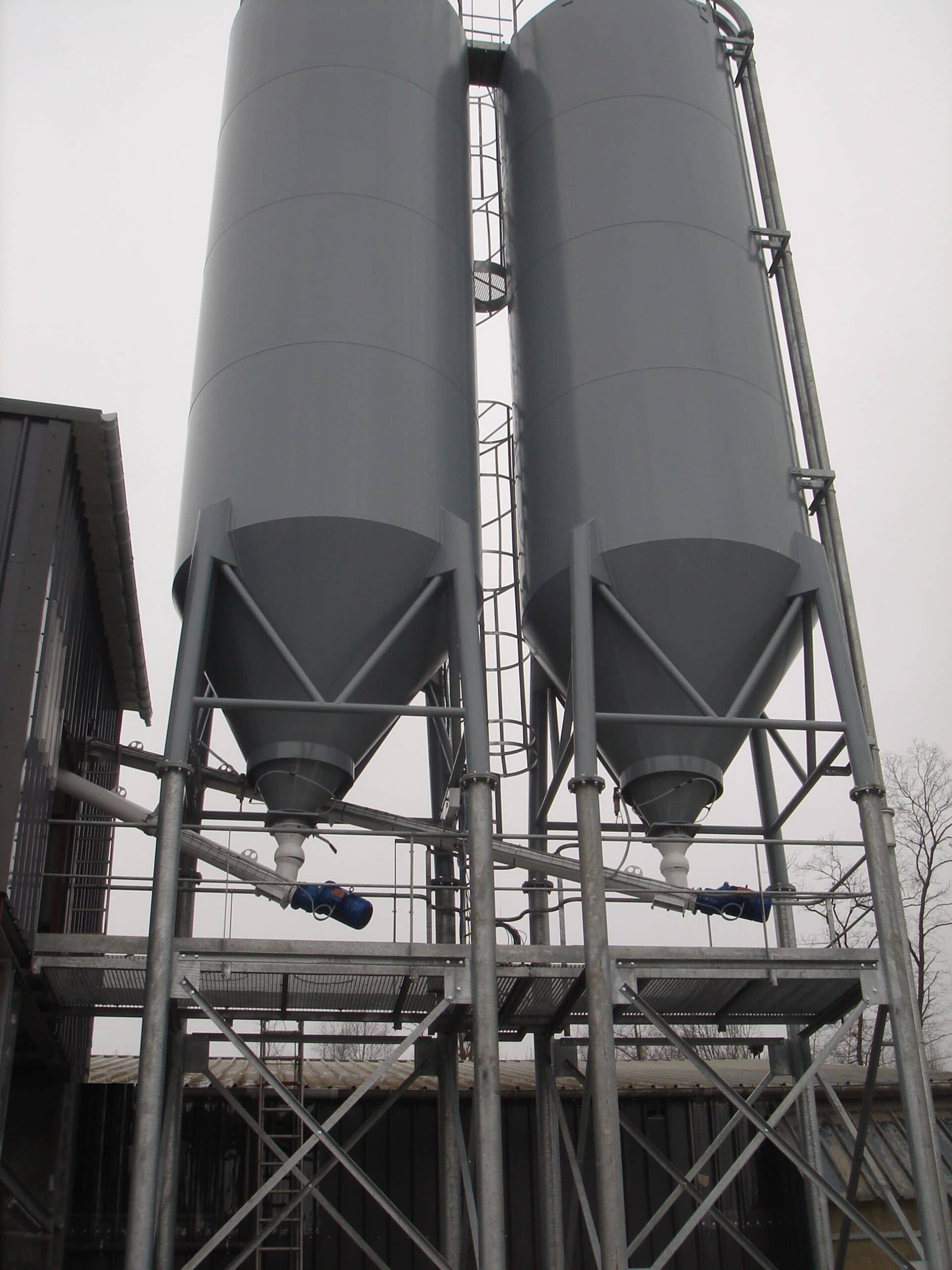 Concrete batching plants and peripheral equipment
Solutions for concrete batching plants
ALFI Technologies integrates, in partnership with the best suppliers, concrete plants and peripheral equipments(hoppers , silos, skip and skip rails, dosing units and mixers ) necessary for the concrete preparation.
The ALFI Technologies Automation Division provides automation and management solutions for concrete plants, from aggregates feeding to invoice issuing in case of plants dedicated to BPE ( Ready Mix Concrete) .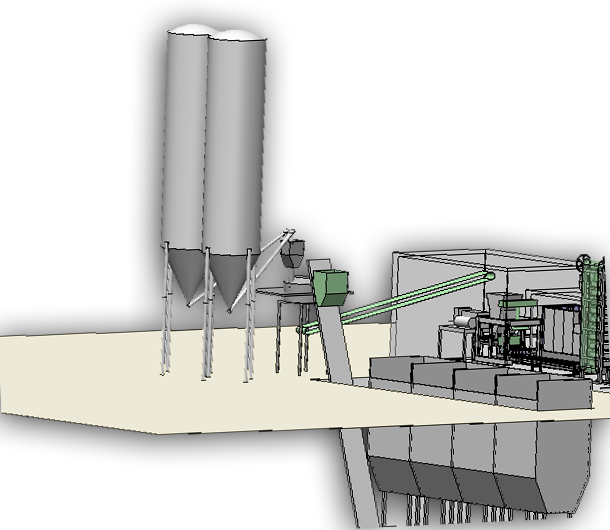 Aggregates hoppers
Aggregates storage Raw material management is optimized for 40 to 700 ton storage of aggregates. Underground or semi-underground hoppers in painted or galvanized reinforced metal sheet or in concrete.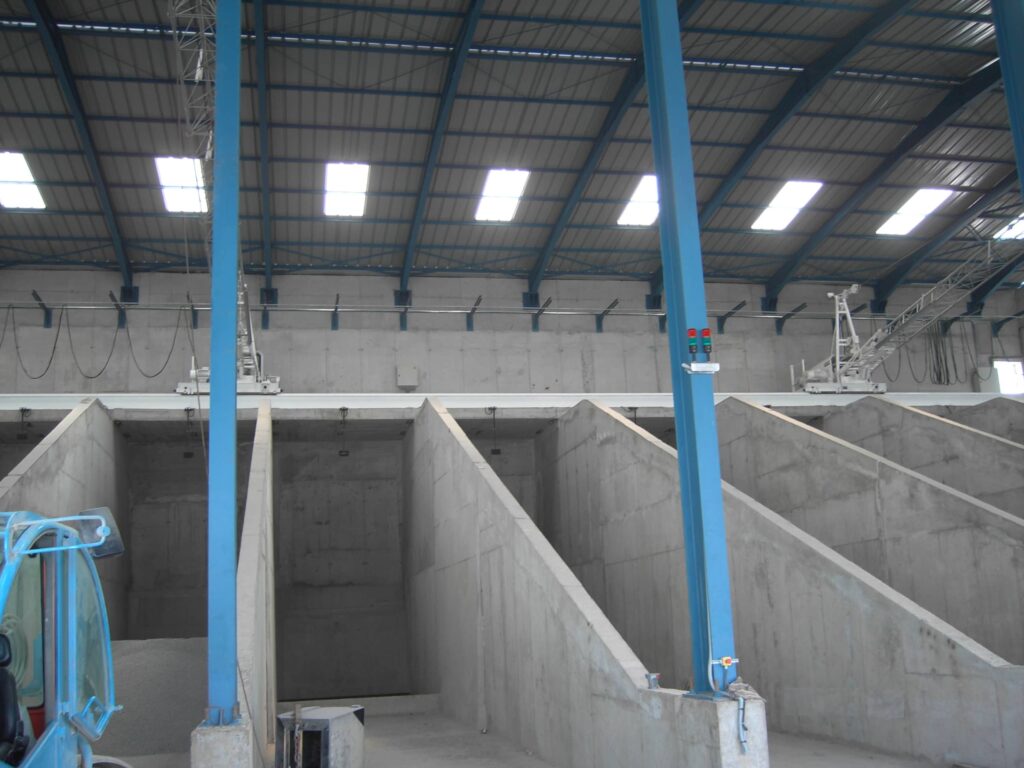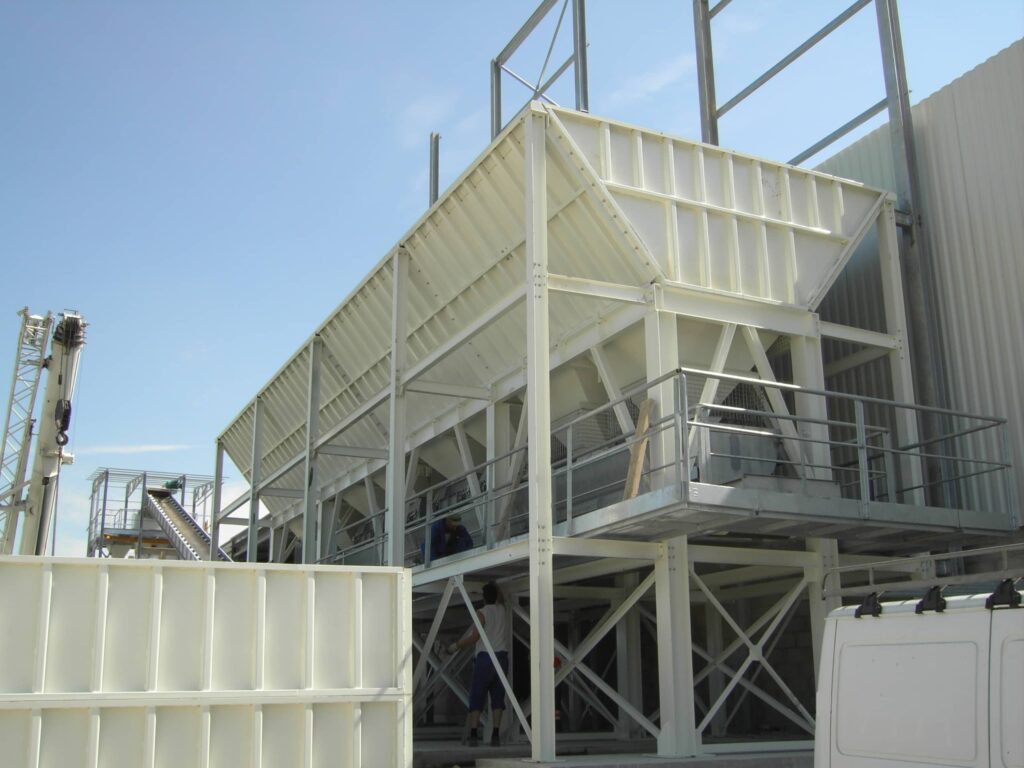 Cement silos
Cement silos with capacity from 30 to 100 tons in bolted panels or telescopic.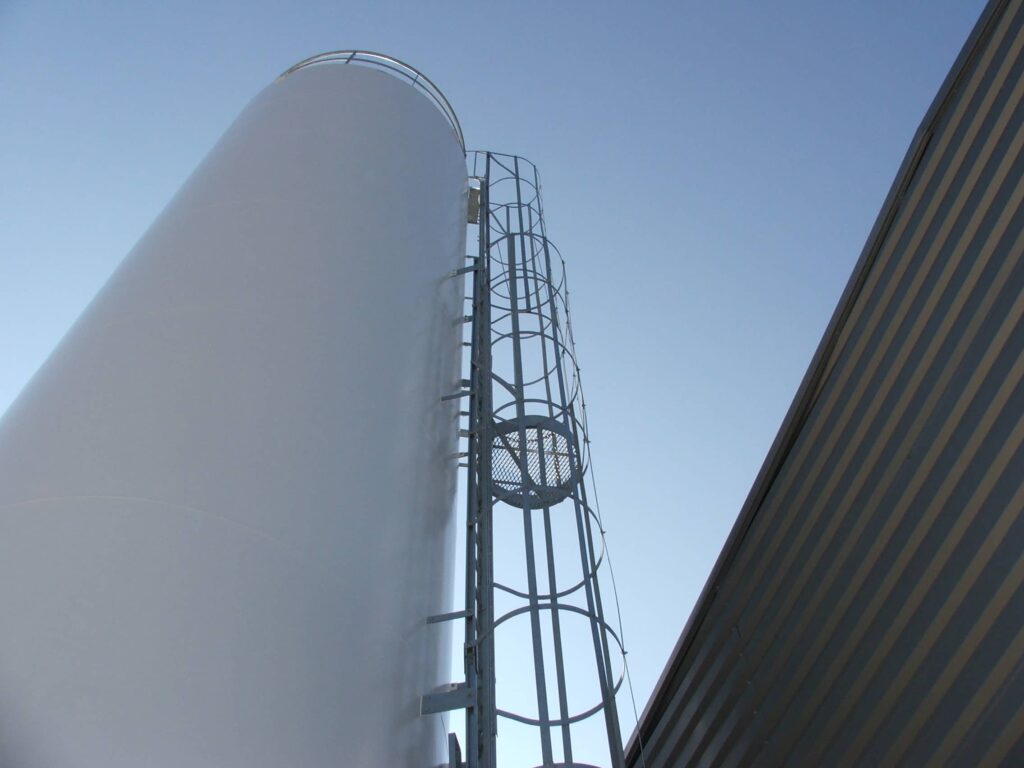 Skip and skip rail
Skip and skip rail Mobile skip for mixer loading and its travel rail.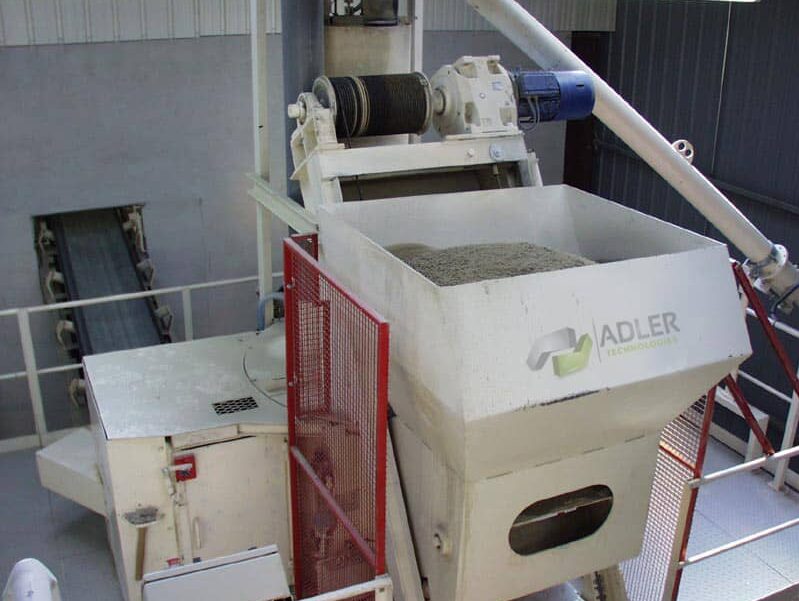 Cement dosing
Cement dosing Cement silos are fitted with filter, fluidification…, or proposed as an option (equipment provided). The dosing is carried out with screw and cement weigher.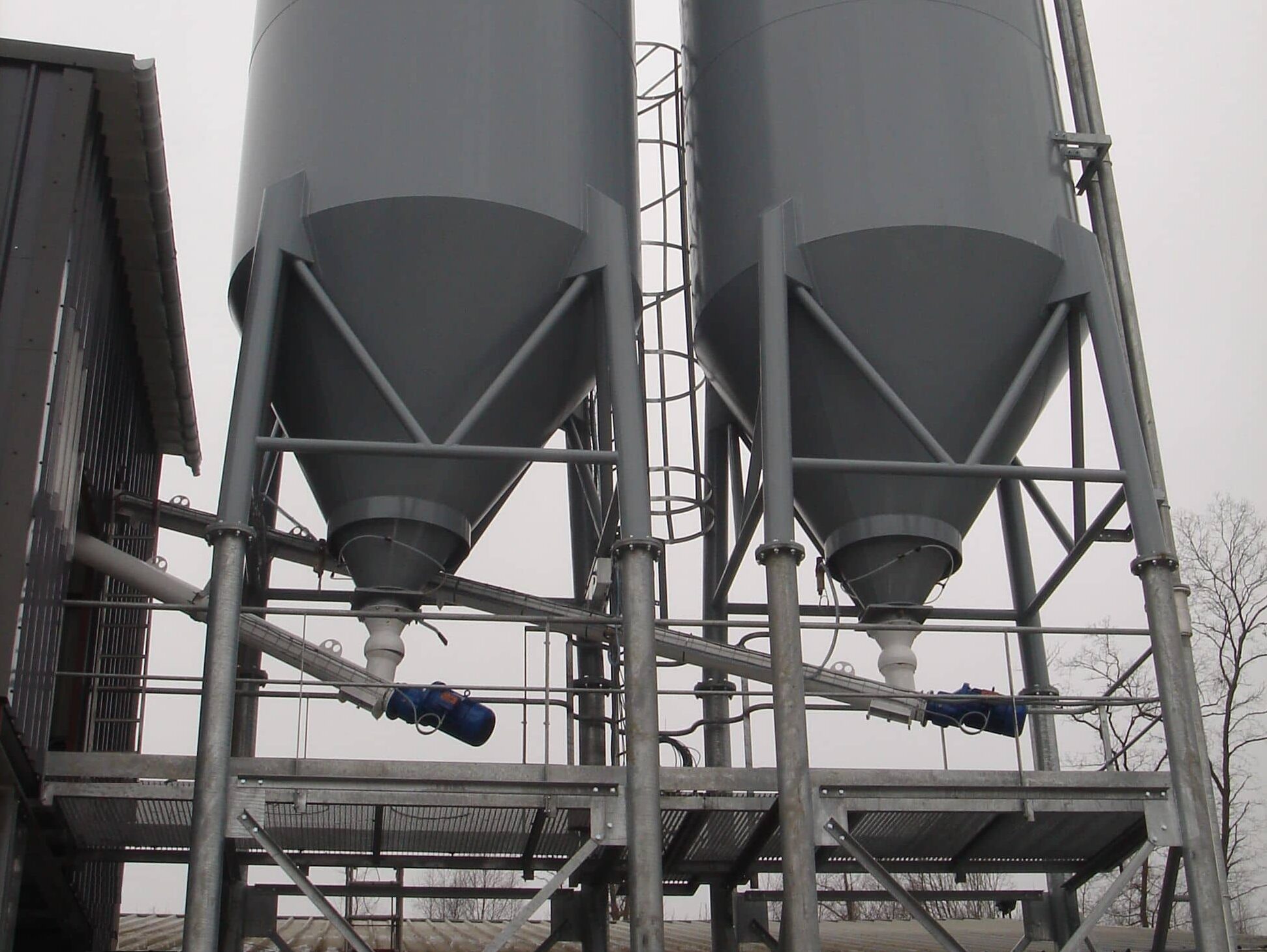 Mixer and plateform
Range of MDL mixers
ALFI Technologies integrates various mixing technology: turbo, planetary, by horizontal axis, or Vortex technologydeveloped by the company. This unique mixing technology (suspension mixing by propelling aggregates in an upward circular motion) enables you to:
Reduce cycle time
Optimize the quality of the concrete mixture
Reduce the consumption of cement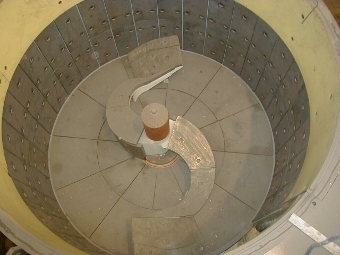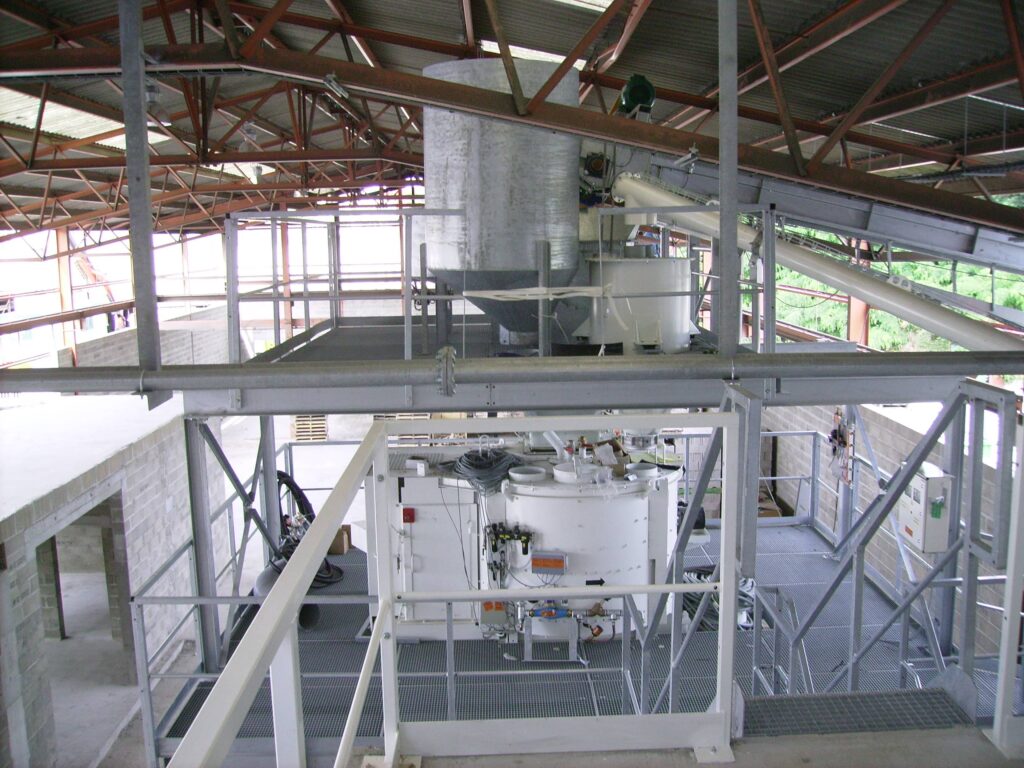 SOFTWARE FOR THE SUPERVISION OF CONCRETE PLANTS
ALFI Technologies offers the ADLER Smart Suite, composed of several integrated modules to ensure the easiest operation, the best quality and the highest productivity of your ready-mixed concrete activity:
SMART Batching : concrete batching plant automation
SMART Central : centralization of activity data
SMART Mobile : dematerialization of delivery notes
SMART Tracking : real time trucks tracking
SMART Aggregate : weighbridge management software