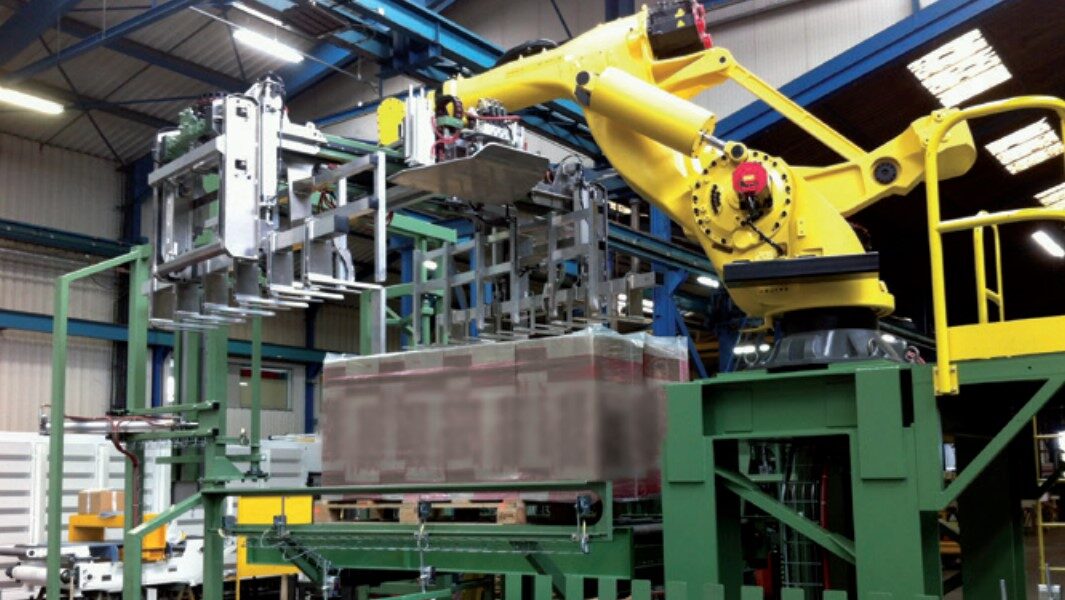 Smart and flexible palletizing solutions
The ALFI Technologies turnkey palletizing units are flexible and versatile all-in-one solutions: wool stacked bundles centering, rotating, gluing and final palletizing operations are run in one line.
The company develops a unique expertise in the design of multifunctional and «clever» grippers: palletizing of numerous formats is possible without changing gripper.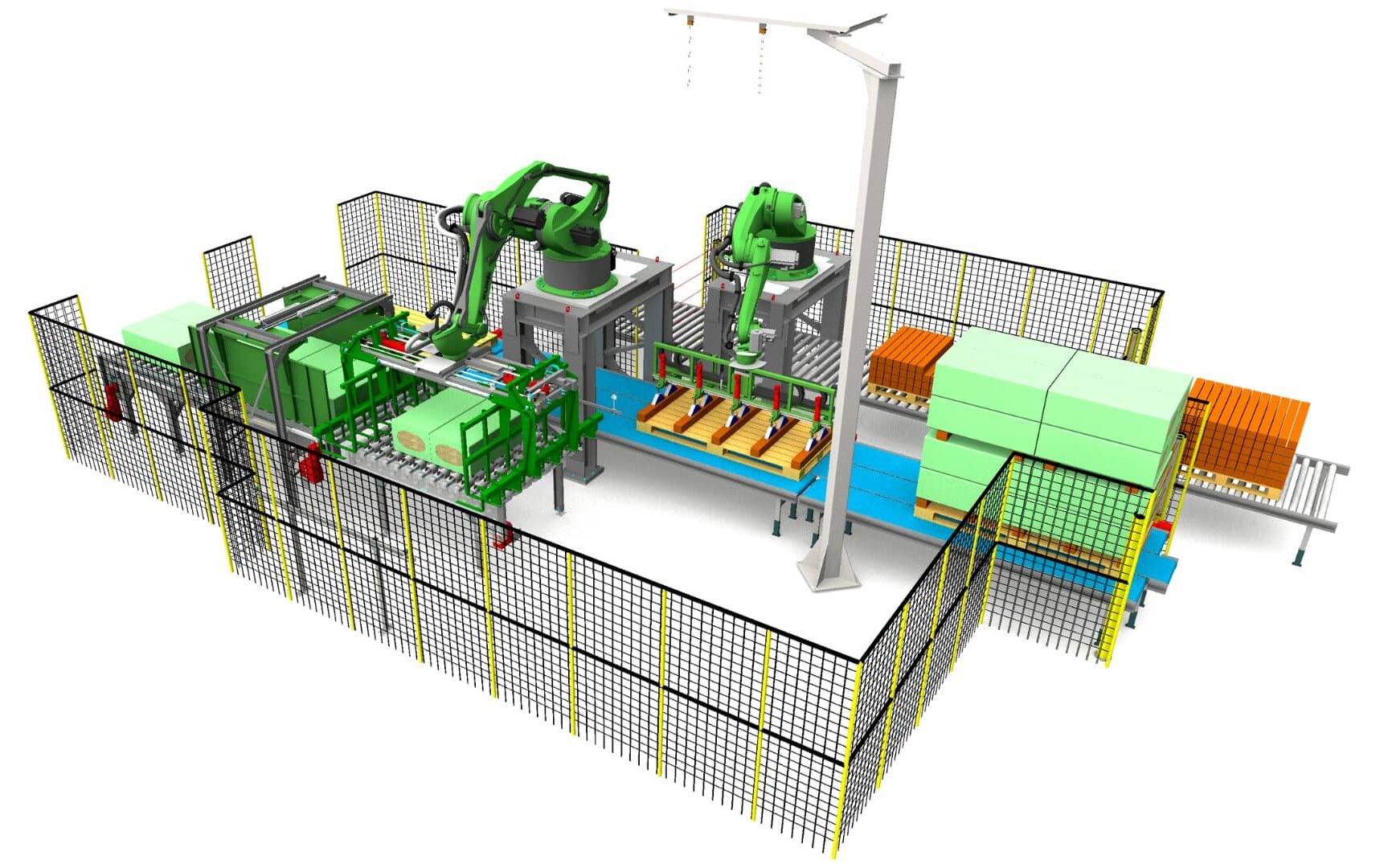 Palletizing unit adaptable to all packaging
Thanks to its innovative design, this robotized unit reconciles the creativity of marketing teams and production constraints: it automatically adapts to any new palletizing configuration, without any human intervention, and guarantees an optimal stacking quality.
This solution is already operational on several insulation production sites and completes a set of palletizing equipment that makes ALFI Technologies a recognized player in the market of high speed end of lines for the insulation industry.
Time saving
No tool changer, continuous production flow
Space saving
A single robotized unit for all the production
Budget
One output line for all your production
Quality
Optimal quality thanks to the palletizing technology with stripper
Capacity
Up to 5.5 cycles / mn or 44 packs/m, (600x600x1200 mm).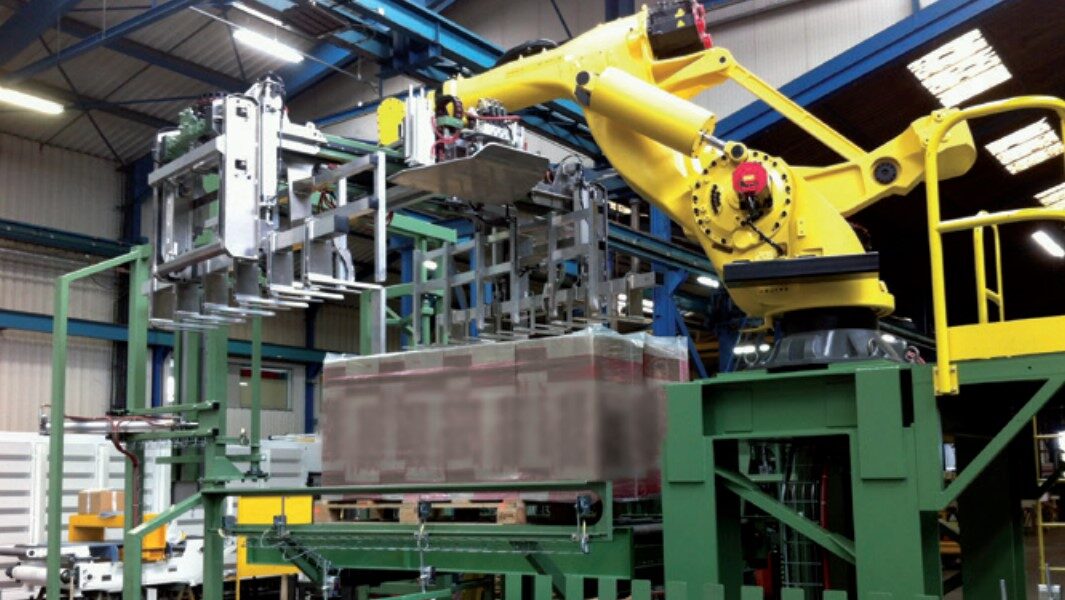 The different palletizing possibilities
Palletizing on wedges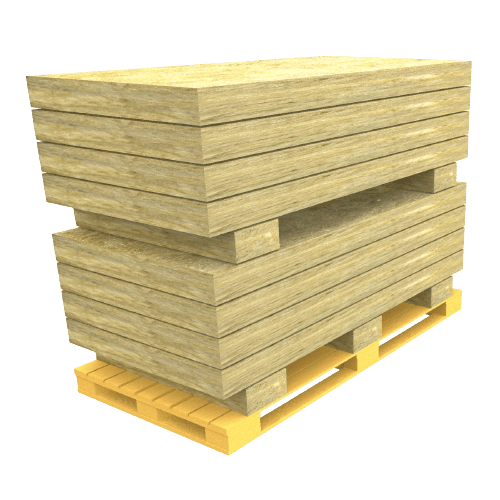 Packs and crossed packs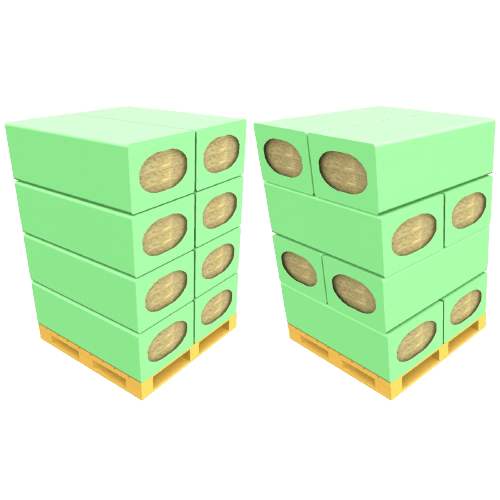 Multipacks, horizontal & vertical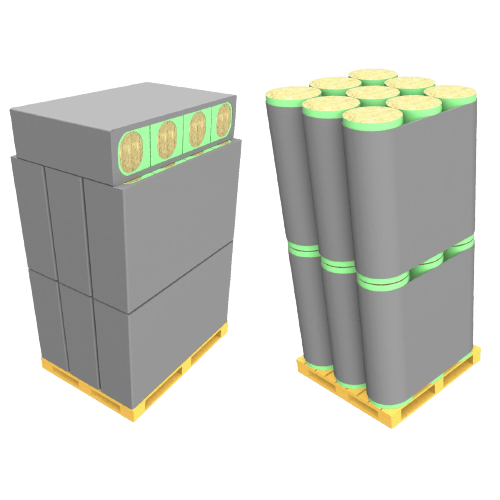 Long length pallets or multipallets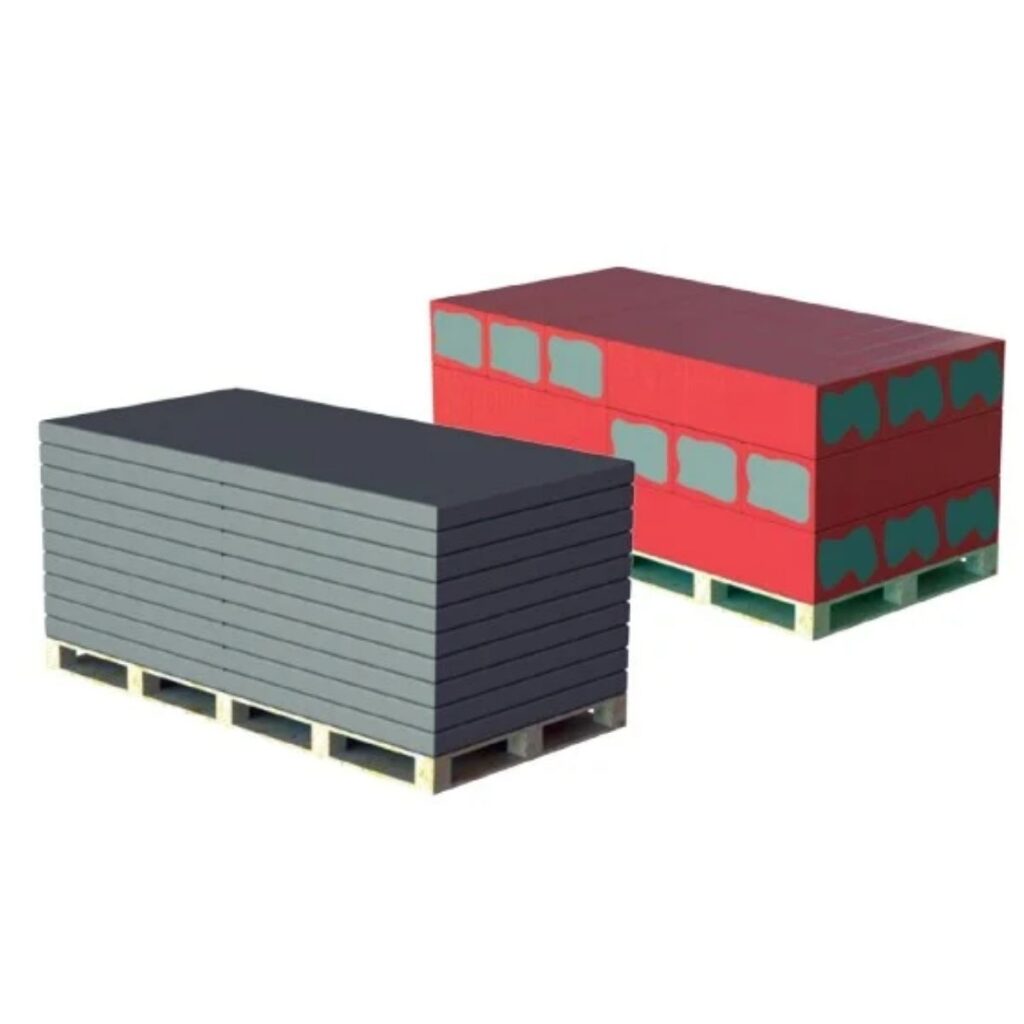 Palletizing units adapted to your needs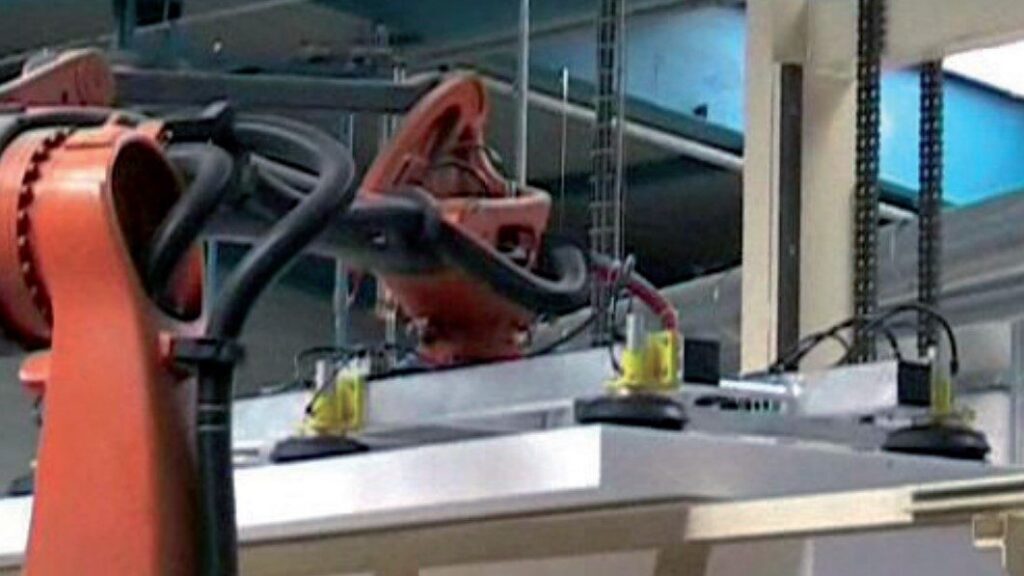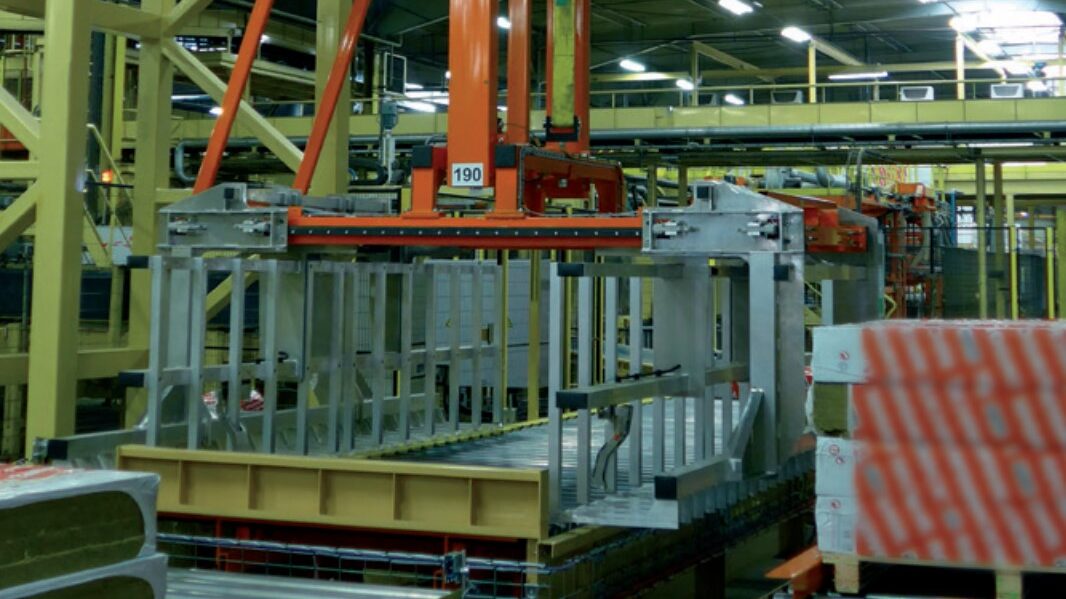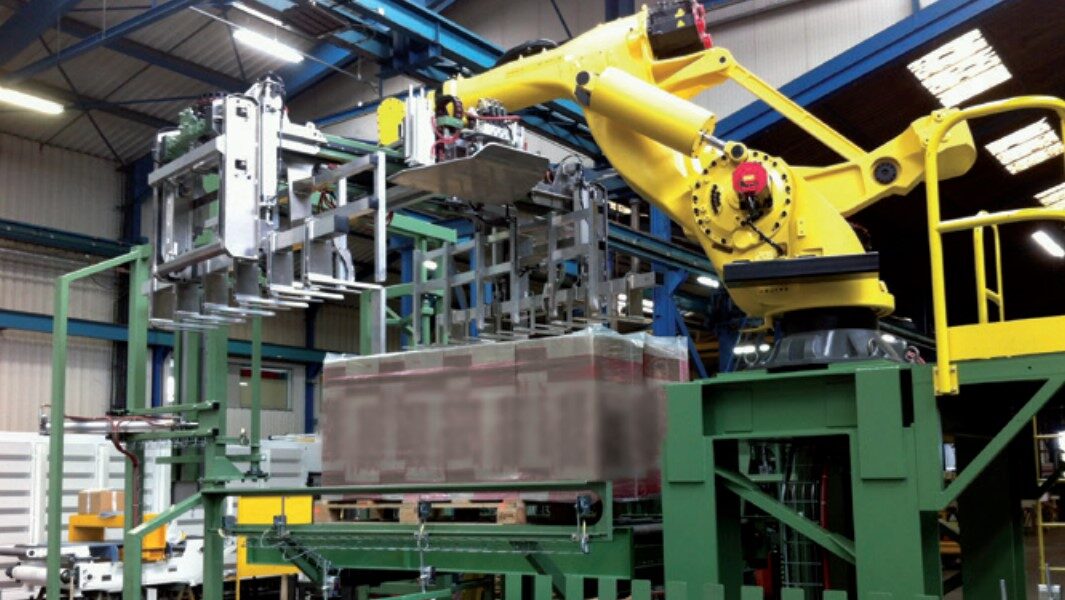 | | Width of the pallet | Length of the pallet | Height of the pallet | Capacity |
| --- | --- | --- | --- | --- |
| Flexible palletizing unit | 0.8 m to 1.3 m | 1 m to 3 m | 1,2 m to 3 m | Up to 5,5 cycles /min |
No pallet palletizing
Palletizing lines designed by ALFI Technologies are also suitable for palletizing "without pallet" or paquettizing. The company has developed solutions to replaces palletizing on wood pallets by setting wedges/kickers.
This equipment enables customers to palletize insulation materials using wedges made of the same material as the one which has to be packaged. These wedges can be reused as insulation material on the construction site and participate in reducing waste on building sites.