Come and discover our new range of presses and our innovations during the BATIMAT exhibition!
ALFI Technologies will participate in the Batimat exhibition from November 6 to 10, 2017 (Parc des Exposition Paris Nord, in Villepinte). A unique opportunity to discover the new range of ADLER block making machines and new innovations that help you optimize your maintenance operations. Click here to get your visitor badge!
During the show, ALFI Technologies will show you in 3D virtual reality an animated production line with our brand new A880 block making machine and our new transfer conveyor.
We will be happy to welcome you on our booth: Hall 5B – Aisle L- Stand n°33!
New range of block making machines
ALFI Technologies has revised range of presses: A330 – A530 – A860N – A880. A concentrate of tried and tested innovations
Heavy-duty, scalablevibrating concrete presses
Patented MoviAdlervibration system
Mechatronically controlled agitator drawer
Express mold change
New chassis, new architecture with residual vibration absorption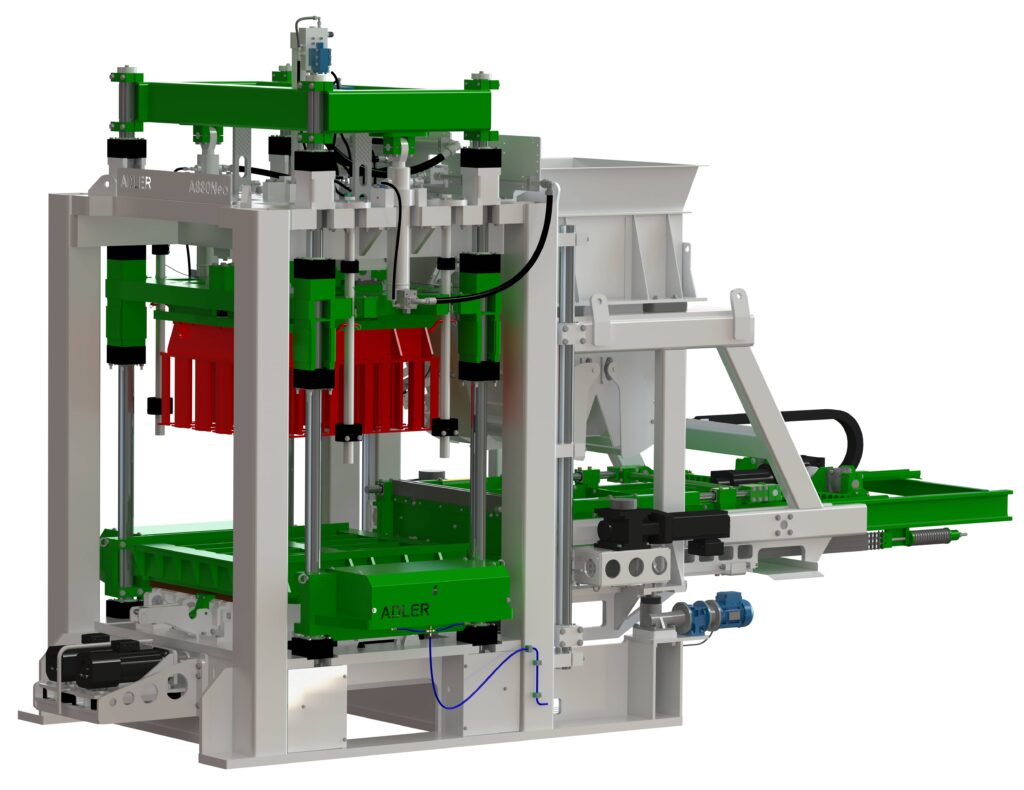 High performance concrete presses
Improvement of the quality of the products: precision and regularity in height…
Versatility for production with lightweight concrete
Optimization of settings and performance with user-friendly and intuitive automation
Reduction of operating costs (optimized maintenance, reduction of energy consumption, longer life of the molds)
New service offering
To optimize your investment and maintenance costs
New ALFI InUse web platform
Accessible via PC, tablet and smartphone for:
Simplify exchanges between the machine and the operators, between the operators themselves (instructions)
Propose an interactive maintenance plan with automatic reminder of the operations to be performed
Generate automatic production reports.
New expert services to optimize your press operation
Vibration measurements by high speed camera and multidirectional acceleration sensors to analyze vibration behavior and efficiency (possible malfunctions and impact on mold wear).
New virtual reality training module
To visualize and appropriate the maintenance gestures in virtual reality in order to carry them out more quickly when the press is stopped.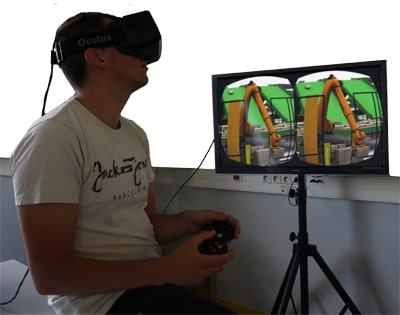 And always our solutions for…
Prefabrication by immediate or deferred demolding
Complete lines and equipment for the manufacture and handling of concrete environment products with carousel and stacker crane, which offer exceptional performance.
Special molds with high technicality that meet the needs of the sanitation industry or specific requests.
Automation and supervision solutions for the ready-mixed cocrete business
Development of the ADLER Smart suite consisting of several integrated modules to ensure the easiest operation and highest ready-mixed concrete productivity with two new modules in particular:
SMART Tracking: delivery optimization that automatically consolidates geolocation data with delivery schedules and information
SMART Mobile: dematerialization of delivery notes accessible on smartphone, tablet or PC.