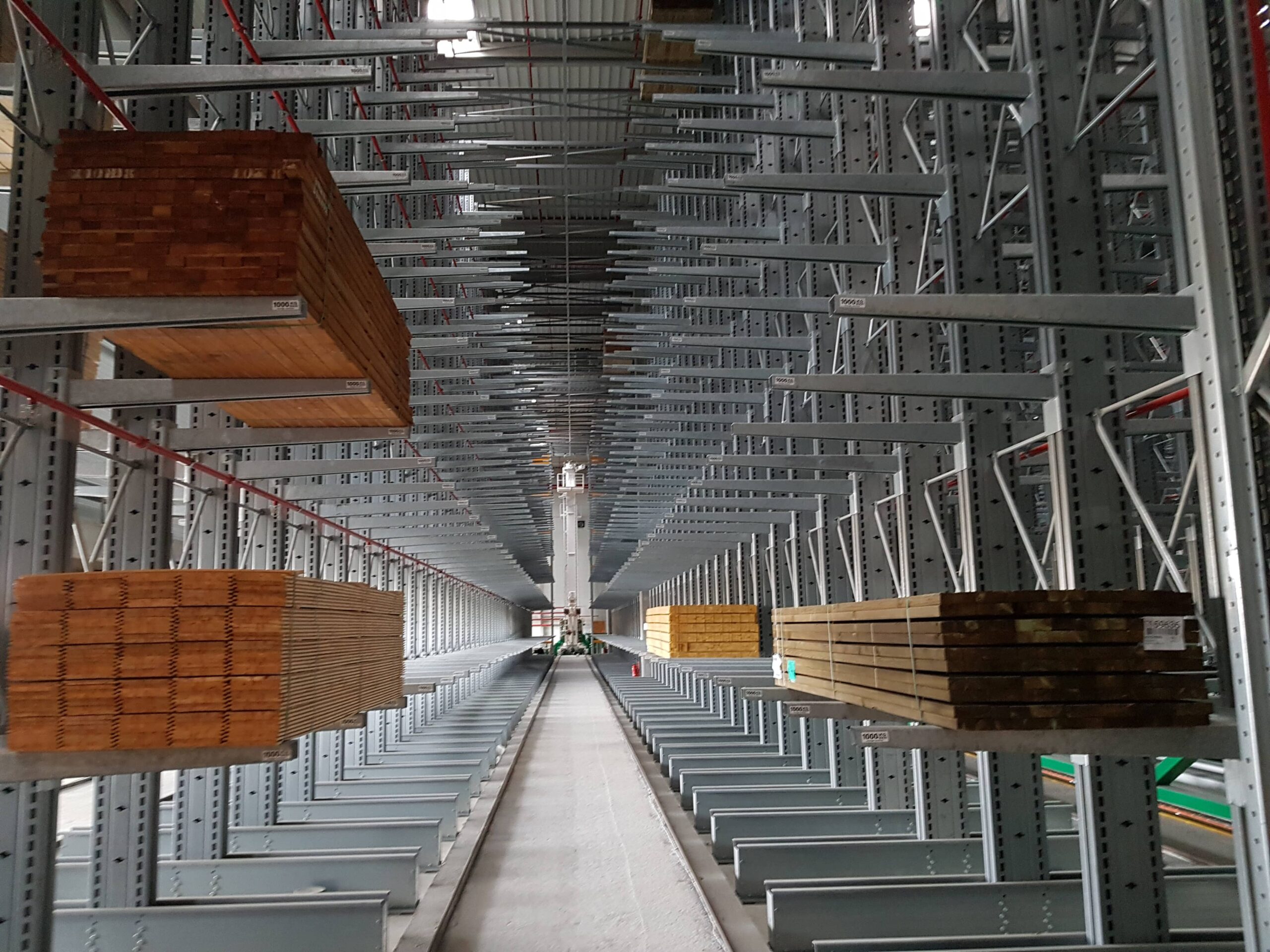 Stacker crane for long products
ALFI Technologies designs, manufactures and installs automated storage solutions for long (up to 13 meters) and bulky products. These systems include flexible and high performance stacker cranes.
Orders are optimized and pre-packaged to facilitate storage and shipping. Depending on the type of products to be shipped, alerts are set up to minimize the movement of large building materials.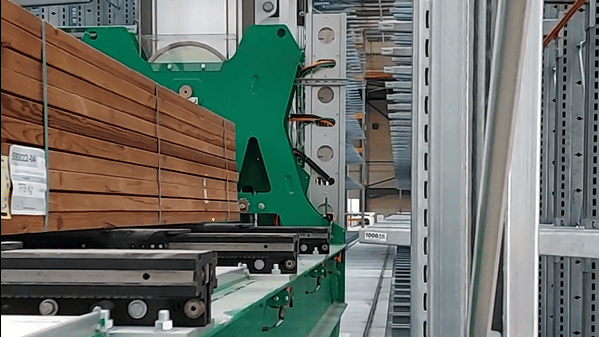 Large capacity stacker crane for CHAUSSON MATÉRIAUX
This stacker crane can handle trays that are 3 or 6 meters long, and can therefore carry different types of materials. Its speed is 2.5 meters per second in translation and 1.5 meters per second in lifting. This guaranteesa cycle every 3 minutes at the picking stations.
The stacker crane is controlled by a simplified computer system (WMS) which allows the management of the storage and retrieval of products. It also enables the printing of barcode labels, which are read by handhelds to optimally integrate the products into the system.
CHAUSSON MATERIAUX has entrusted ALFI Technologies with the realization of this extraordinary equipment. This solution optimizes the storage space while guaranteeing an increased safety for operators.
Why choosing an ALFI Technologies' stacker crane ?
Flexibility
All products are available at any time
Security
Reduction of the number of moving forklifts
Optimization
Storage function in waiting times
Storage
Suitable for multi-reference storage management