Logistics solutions for insulating products
Efficent logistics areas are challenging for mineral wool plants that needs to face an important range of different products and large inside/outside storage areas. For 40 years, ALFI Technologies have been designing and developping intralogistics equipments. ALFI Technologies adapts these solutions for insulation products.
Pallet gantry and train loading
ALFI Technologies proposes a secured end of line unit able to fill in a train with pallets : savings are expected due to the reduced number of forklifts used to transfer pallets
Saving: 50% of the forklifts
Safety : less circulation on storage area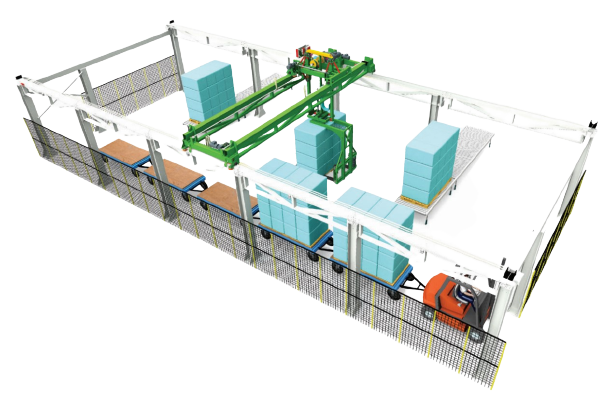 Manual loading
For specific products, we developped a large range of telescopic boom conveyors dedicated to heavy / large products. These units are used for manual ergonomic charging of the packs / rolls.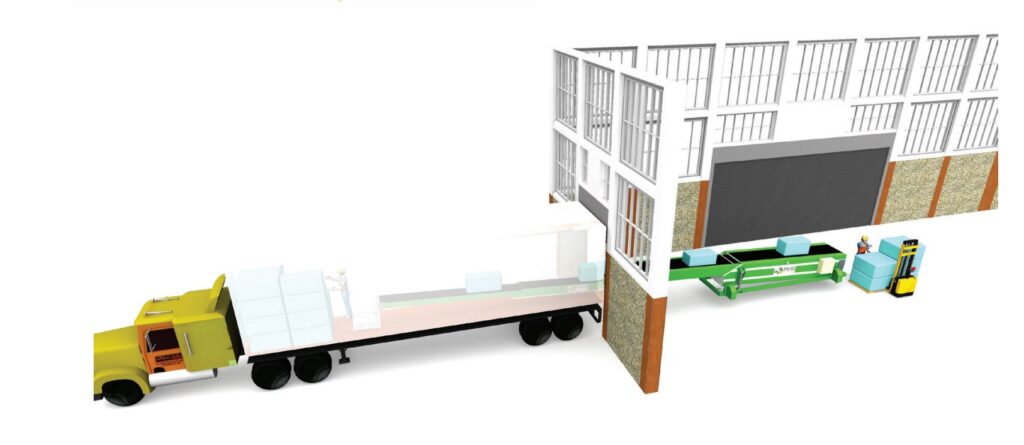 Automated storage for semi-finished products
ALFI Technologies proposes turnkey units with number of rows and columns according to customer expectation or available place.
This solution permits to have less circulation inside the factory, to save place and to manage storage of the boards.