Three subsidiaries of the ALFI Technologies group, ALFI Adler, ALFI Fimec and ALFI Chaudronnerie Savoyarde, have pooled their expertise to offer automated solutions for the production of large precast concrete elements.
New automated line for concrete production
A French company specialized in the manufacture of concrete blocks and products has recently entrusted ALFI Technologies with the development of a production line for concrete columns and manholes. This automated line ensures optimal product quality, both in terms of respecting the geometry and the quality of the molded concrete (smooth, bubble-free walls) and the best flexibility to respond quickly to orders for limited series of parts.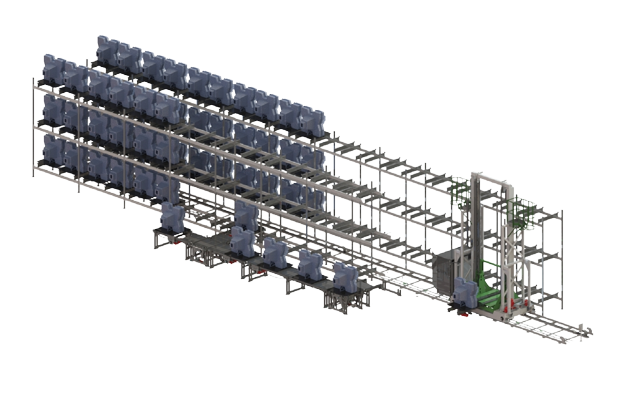 The CHAUDRONNERIE SAVOYARDE's moulds
The molds developed by CHAUDRONNERIE Savoyarde to equip these lines are the subject of numerous patents, including a specific one concerning the positioning of the reservations to guarantee a perfect seal. The mechanized shell opening and the shrinkable core with hydraulic device with uniform force management eliminate post-molding deformations; an essential point for the production of products intended for applications where tightness is a must (nozzles, manholes, pipes, etc.).