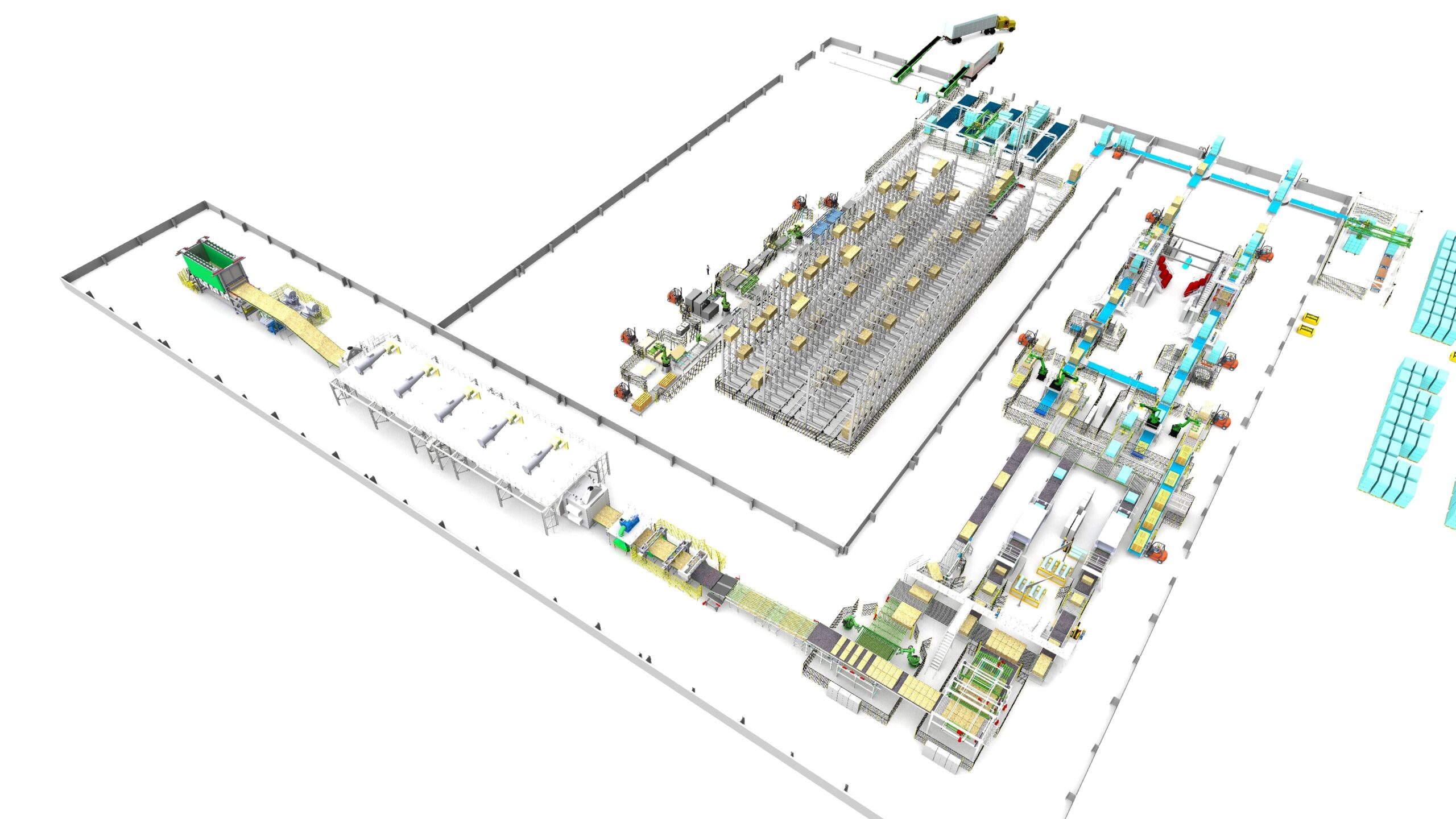 Line for the manufacture of insulating panels
Solutions for the insulation market
ALFI Technologies developed innovative processing lines for all operations that come after mineral wool fiberization: forming, curing, wool quality control, cutting, stacking, packing, palletizing, spacing and surpacking are all areas where the company demonstrates its expertise.
Logistics is certainly one of the next challenges for insulation plant design.
We have developed a series of solutions adapted to this market, based on our expertise in logistics processing developed for other industrial sectors.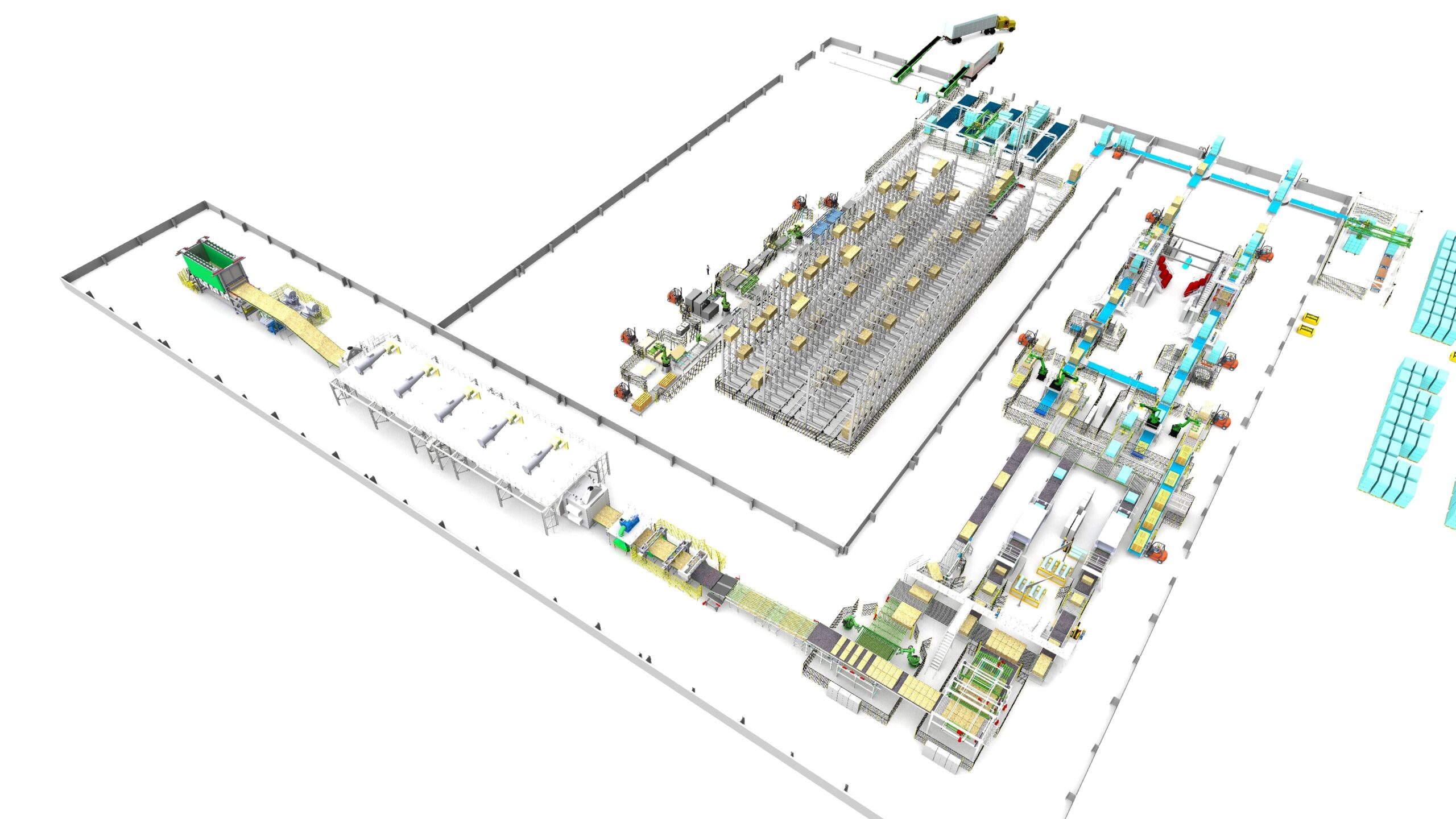 Innovative solutions for insulating production materials
Nearly 80 % of a residential building materials can be manufactured with production lines developed by the company. ALFI Technologies brings innovative solutions for the production of insulation materials including all types of wools (glass, mineral, wood or natural wool, including very light wool), wood fiber and cement, XPS, EPS, PU.
The company invests a substantial part of its R&D budget in projects to lower environmental impact of construction,at each step of the material life cycle: reducing the energy consumption of production equipment, designing solutions for the production of lighter and more insulating materials made from eco-sourced materials.

Our equipment for the production of insulating wools
ACC forming unit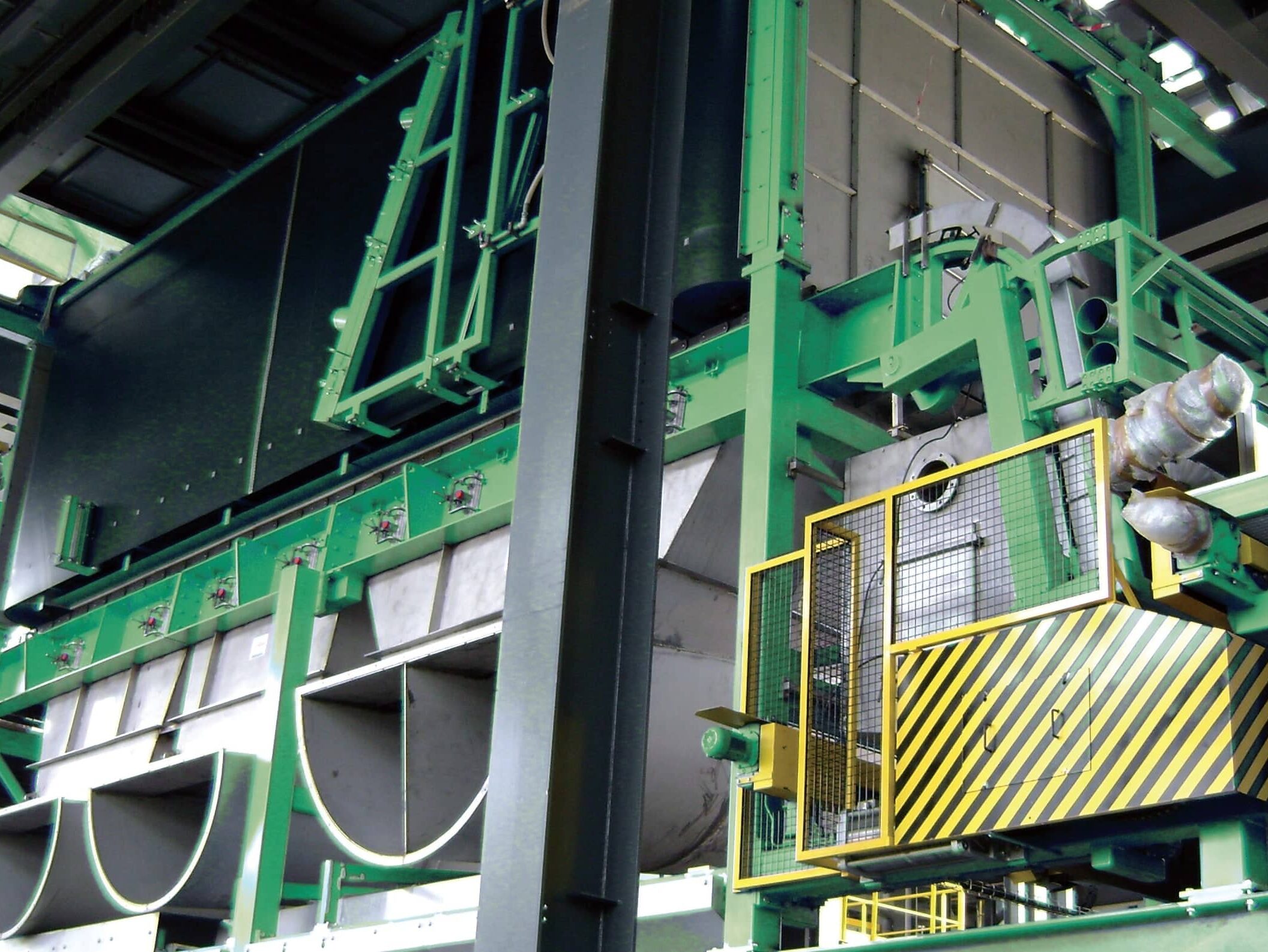 The modular conception of the forming section enables to collect output of 2 to 10 fiberization heads. It enables production of mineral wool mattress with a width from 1000 mm to 2500 mm.
Modular design
Highly efficient conveyor cleaning
Reduced fiber looses
Efficient sealing
Curing ovens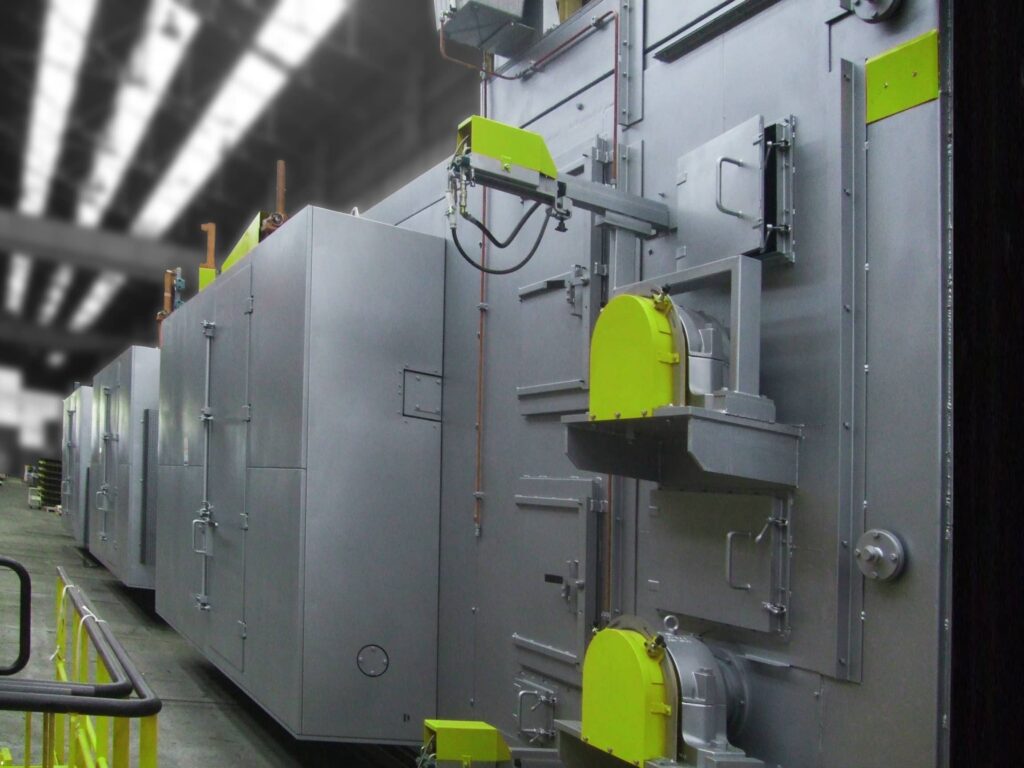 New modular ACC curing ovens designed to minimize operational and maintenance costs with predictive maintenance for increased protection against fire outbreaks.
Cutting and shredding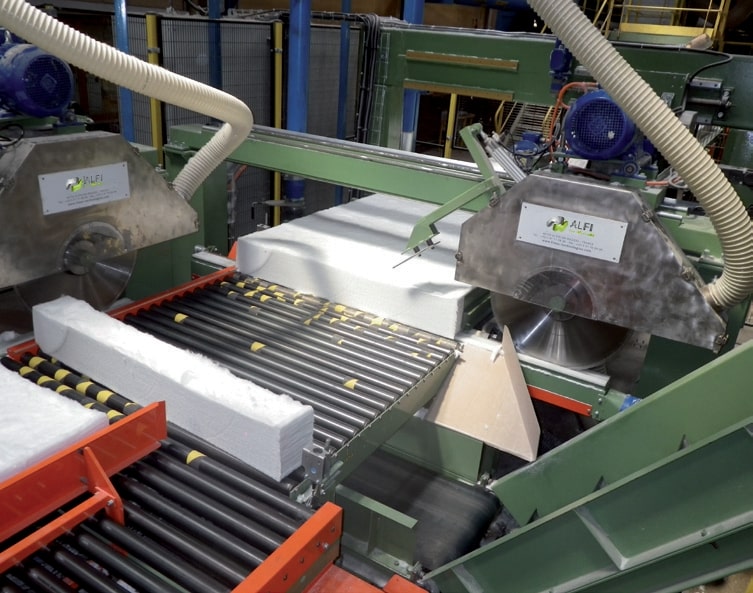 ALFI Technologies proposes devices to cut the wool mattress and its edges (longitudinally or transversally) as well as shredding solutions to evacuate the waste generated by the production or cutting process.
Quality control of panels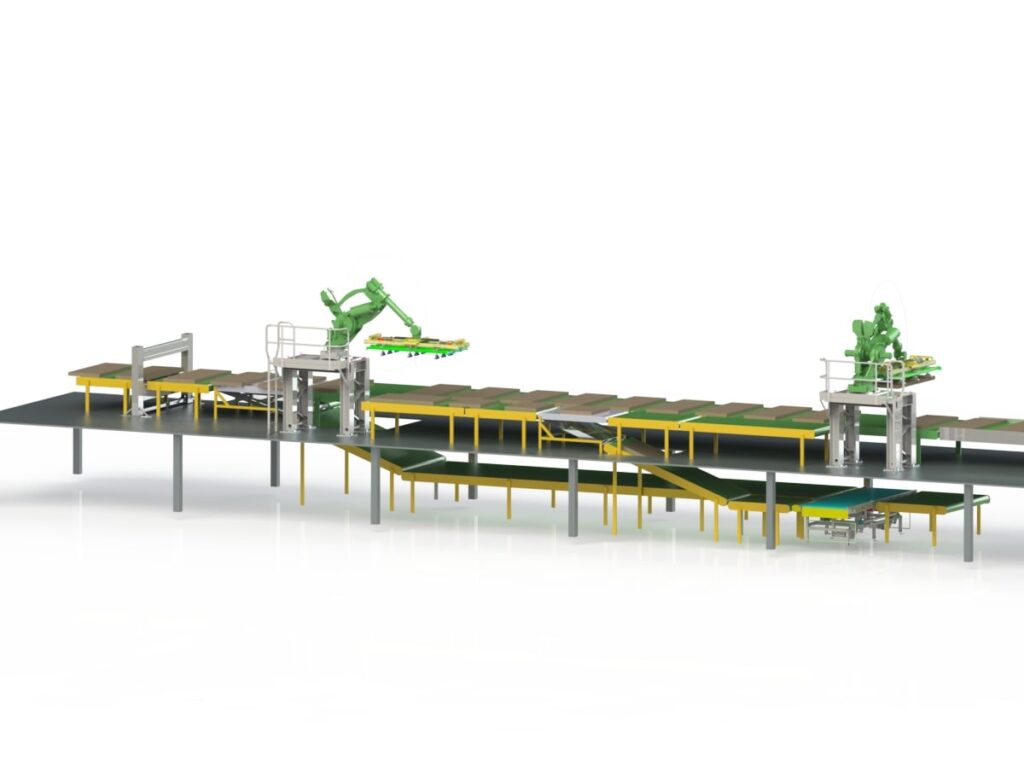 ALFI Technologies developed a patented solution to ensure that all products being stacked and packed are 100% good for the customer. Coupled to a Satimo (France) microwave detection unit, the company developed a specific unit to take off defective products and insert good products. This is an on line unit that does not reduce or affect existing line capacity.
High speed stackers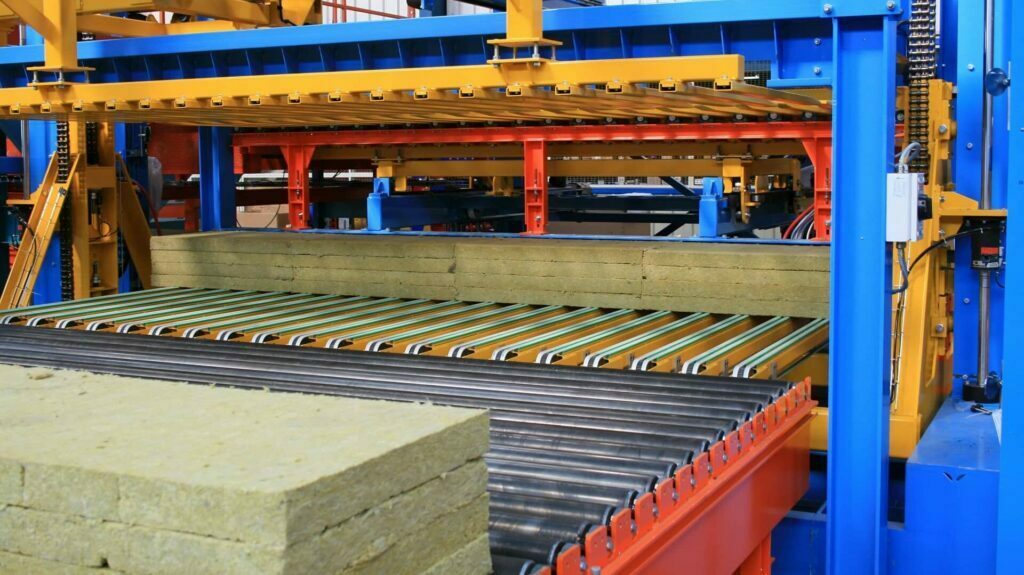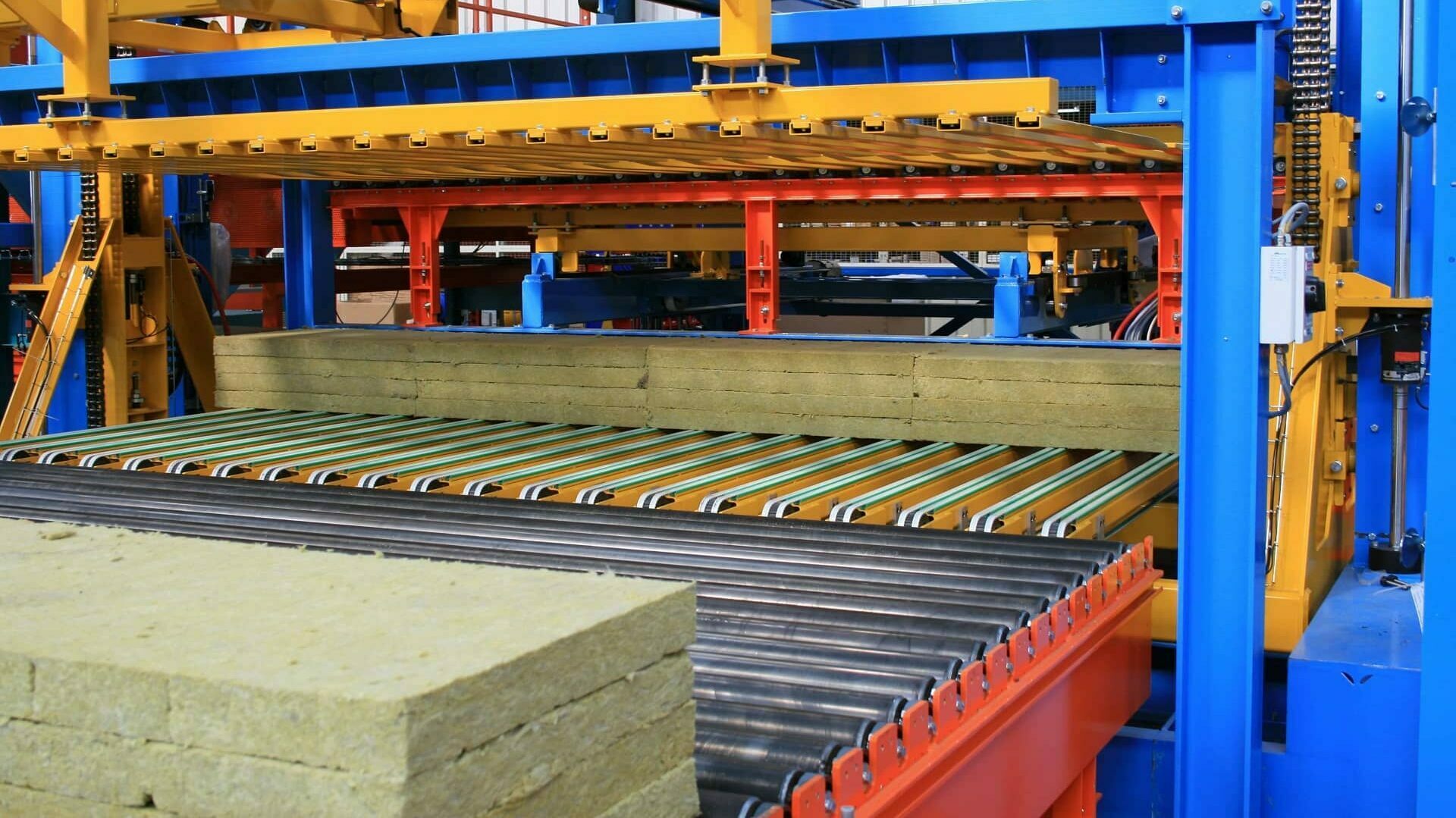 The company offers a wide range of fully automated stackers: fork stackers for flexibility (STF range), direct to pallet stackers (STP range) or curtain stackers for higher speeds (STC range). These lines are patented by ALFI Technologies for high productivity and high quality stacks. ALFI Technologies stackers ensure auto adaptive stacking speed, aligned stacks, respect of wool integrity…
Packing and multipack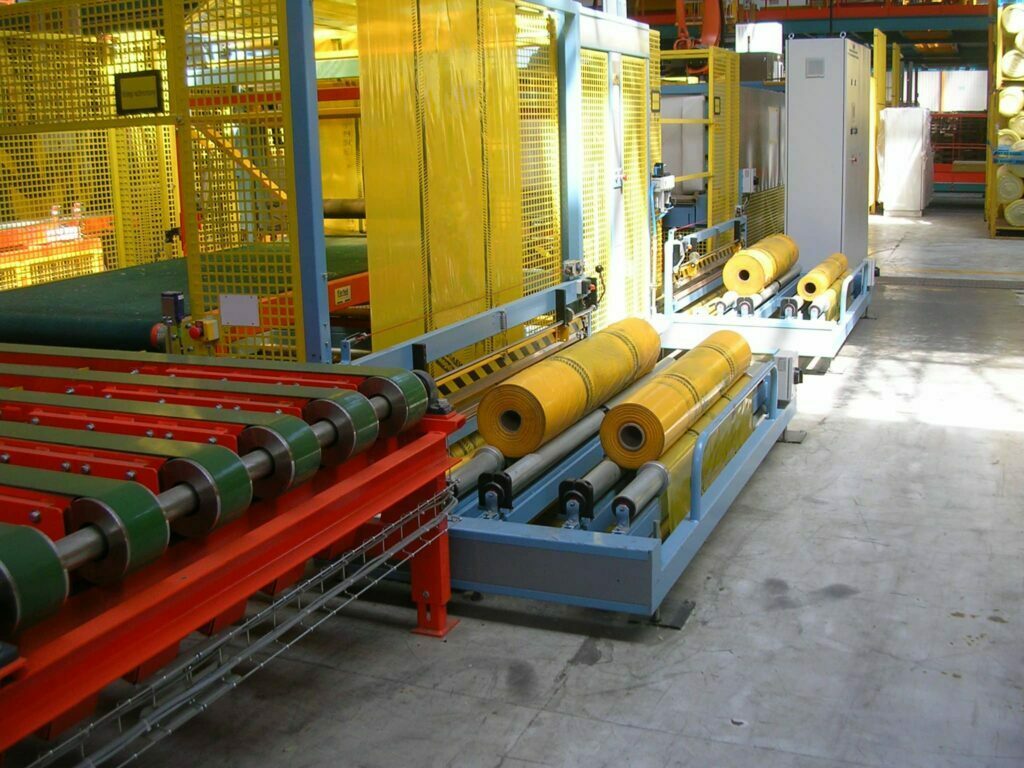 Based on FARBAL's technology and experience in wrapping machines and shrink tunnels, ALFI Technologies has developed "high speed" wrapping units designed to reach outputs of up to 14.5 packs / minute without wool compression and 10 packs / minute with compression. These modular packaging solutions, all easy to integrate on existing production lines, also feature high compression force if required. ALFI Technologies also integrates "multipack" spinners.
Palletizing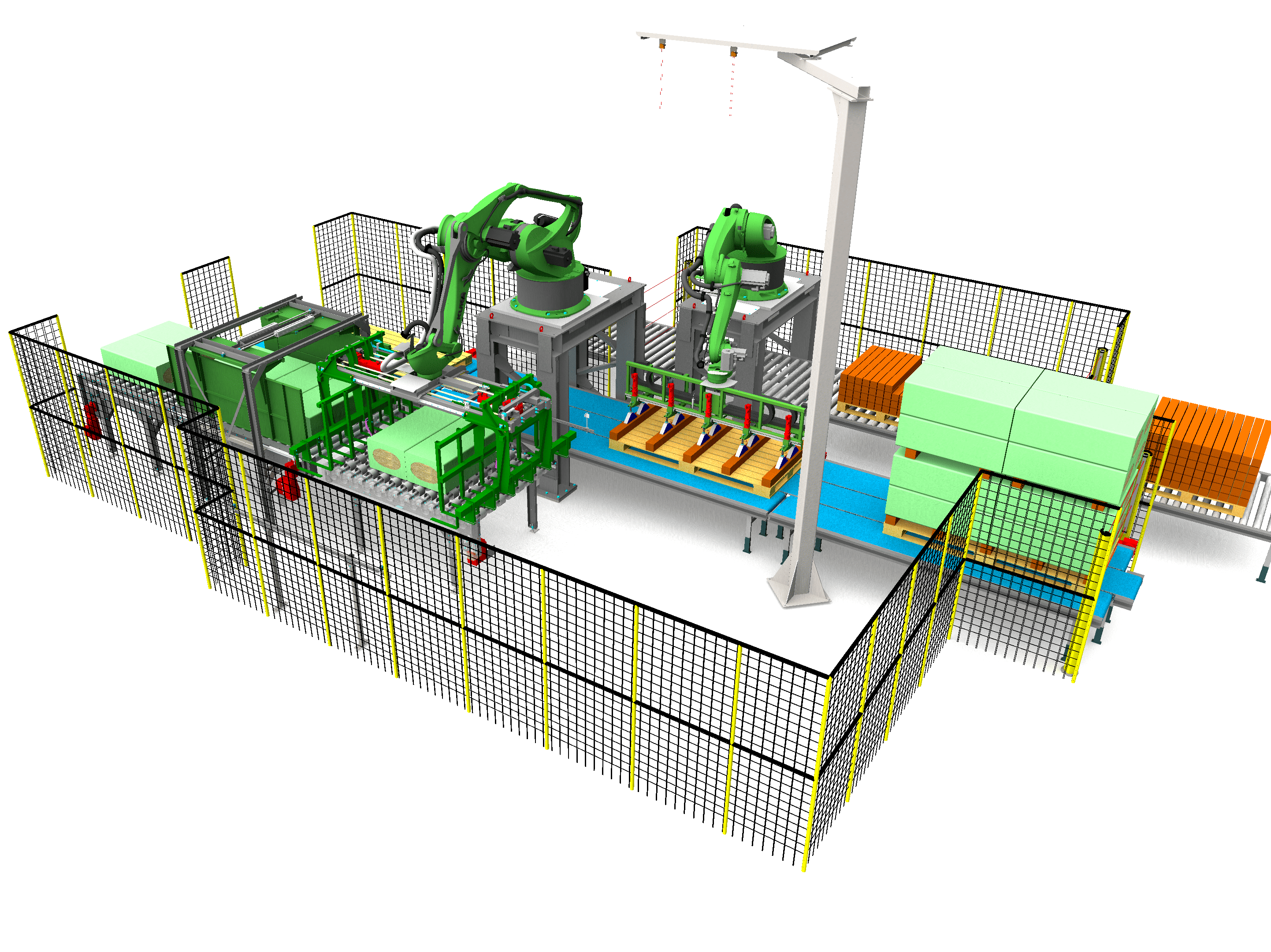 ALFI Technologies' turnkey palletizing solutions are flexible, versatile and all-in-one: the mineral wool bales are centered, turned and glued before the final palletizing operations on a single line. The company develops a unique expertise in the design of multifunctional and «clever» grippers: palletizing of numerous formats is possible without changing gripper.
ALFI Technologies also proposes modules for the handling of palletized products.
Hooding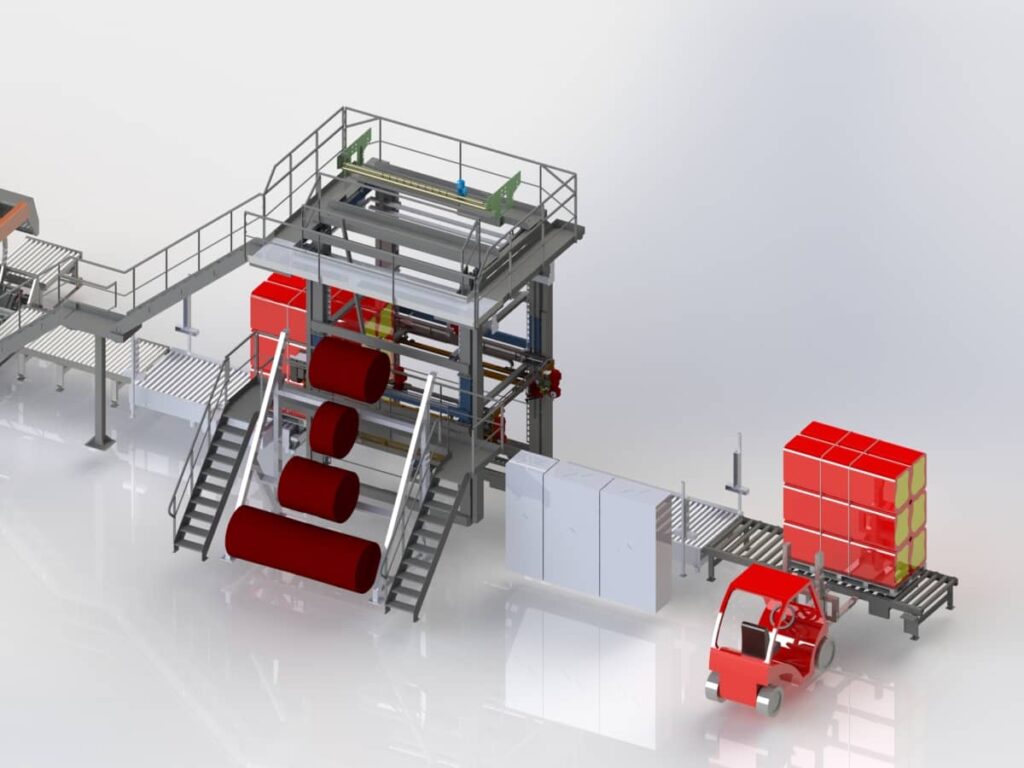 ALFI Technologies proposes solutions for high speed and flexible hooding processes with a hooder developed in partnership with BOCEDI, a company specialized in pallet packaging machines. This line includes a centering unit and an upstream measurement module that automatically controls the height and length of the pallet before stretch hooding.
More than 10 insulation plants invested in such a hooding line already.
Steel flights for forming and curing ovens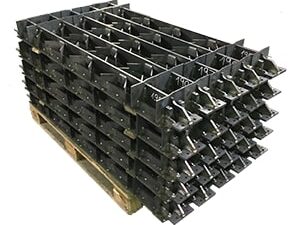 ALFI Technologies offers you its expertise in the design and manufacturing of pallets for curing ovens and forming machines thanks to the exploitation of the plans of the ACC range of pallets archived for over 40 years.